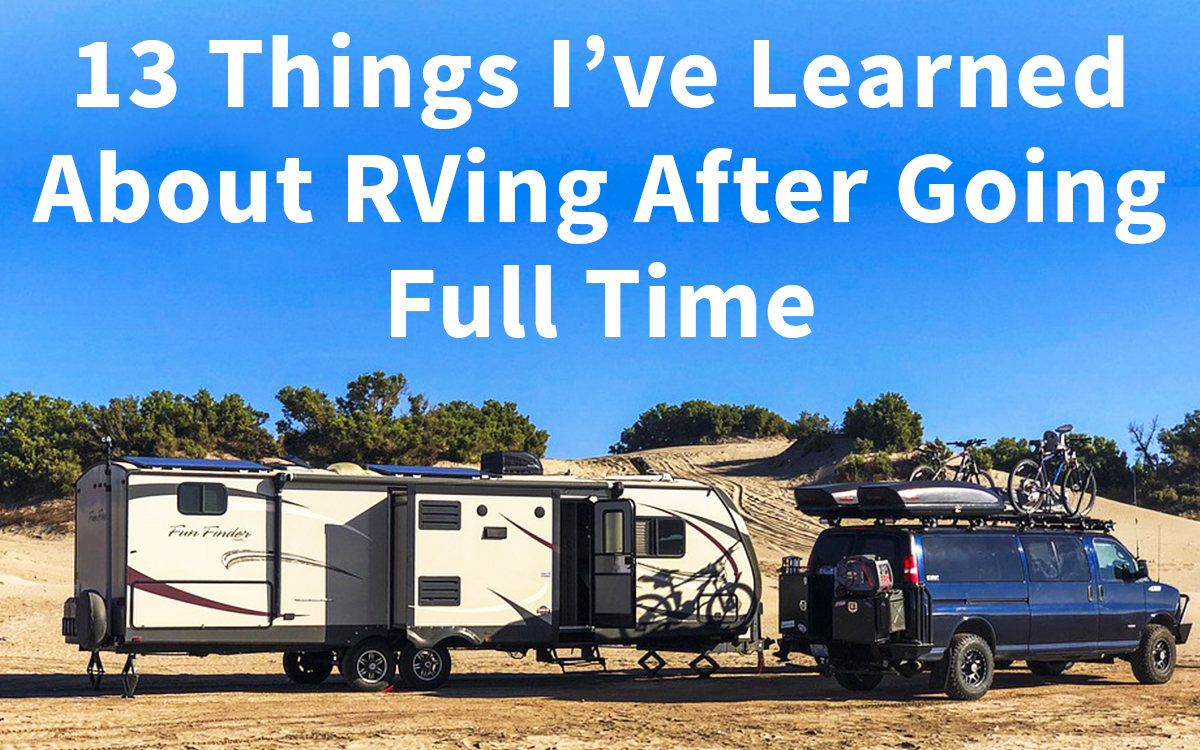 We've owned our fifth wheel trailer for about two and a half years now. Last summer, we hit the road for 12 weeks, loving every minute. We've done a number of shorter trips, and as this is being written, are in the midst of a six week tour of the Pacific northwest.
Both of us have camped and RVed over the years, both separately and together. Although we are not full timers, we have made a commitment and investment to travel the country and enjoy the lifestyle to the utmost.
Here are a few tips and personal discoveries that I've learned about RVing (and myself!) over the past couple of years:
1. Things move around in RVs, period.
RV cabinets can be cavernous and items can shift while moving. Inexpensive plastic bins or baskets placed in them labeled with items they contain save time and frustration.
Related videos: Simple RV Kitchen Storage Solutions To Maximize Space and How To Secure A Loose RV Refrigerator
2. Get yourself a system.
If you haven't already, develop a routine for breaking camp – and don't get distracted! I start in the bedroom area at the front of the rig, move to the bathroom, then to the galley and living area. If I'm moving slowly, Mel will occasionally help with these tasks… which throws off my little routine completely.
3. Read those campground reviews.
Be careful what you choose when it comes to campgrounds. There's nothing worse than pulling into a park after a long day's drive, only to find it is just not what you expected. Occasionally, we've wound up in parks where I just wasn't comfortable stepping outside the rig. Rather than rely on company's campground rating systems, I find I get much more reliable information by checking out websites which offer guest reviews and of course word of mouth recommendations from fellow campers and friends.
4. KNOW YOUR CLEARANCE!
When driving, sometimes it's easy to forget just how large your motorhome or trailer really is. Particularly how tall it is when you're in gas stations, drive-ins, etc. with low overhangs. Enough said!
Related video: Measuring RV Dimensions For Safe Clearance
5. About that awning…
Remember to put in the awning before you pull out of a campsite. Enough said again.
6. Perform a final walk-around prior to departing.
And just so # 5 doesn't happen, after we're all packed and hooked up, Mel always walks around the trailer and tow vehicle, looking up and down, just to double check everything is in its proper place.
Related videos: Tips On How To Clean An RV Awning and RV Slide Out Awning Installation
7. Don't fear the campground laundromat (too much).
One of my requirements before buying this RV was that I wanted a washer and dryer, as I despise laundromats. I didn't get them. And it's okay… depending on the campground, some are quite nice and you do get to meet people there.
8. Get creative about your limiations.
We like to barbeque and have a small portable tabletop grill. More and more campgrounds seem to be replacing their wooden picnic tables with new plastic topped ones, and ask that barbeques not be placed on them. Rather than buy an expensive barbeque stand, we purchased two large ceramic floor tiles from a home improvement store. We set our barbeque on them – and they take up virtually no room in the trailer.
9. Consider BYOI (bring-your-own-internet).
We were aware that wi-fi connections at campgrounds are scarce and not reliable. They actually aren't as bad as I was led to believe, but at peaks times (early evening and mornings) when multiple guests are online, they can be very slow. We purchased our own Mifi antenna – well worth the investment.
10. Remember Fido's feelings.
Our dog loves RV travel, but he can get a bit anxious when we start packing up the rig to leave camp. We found that if we let him wait in the truck rather than the trailer, he realizes he gets to go with us.
Related video and article: Precautions And Tips For RVing With Pets and Traveling With Pets In Your RV: Things To Consider
11. Take advantage of reservations.
I like to know that we have a place lined up to stay each night, so I do make campground reservations – depending on the time of year, often only a few days ahead. Some parks make it easy by allowing you to book online – others still require that you call them. Hopefully, this is evolving.
12. You don't need as much stuff as you think you do.
Stuff. It's really not all it's cracked up to be. I tend to over-pack. I'm learning that I don't need eight pairs of shoes on an RV trip – I really only wear two. If I don't have the appropriate clothes or items for an event on the road, I can usually put something together. And there's an excuse – after all, we're camping!
13. Remember that you're in this together.
Most important of all (and I'm so fortunate here!) – any type of traveling can be stressful, and RVing is no exception. If you have a travel partner, you are both going to be confined to a small space much of the time. There's a lot of togetherness. You need to get along in all kinds of situations, so work out a division of responsibilities that you can each live with. Respect each other's abilities and take your own time or space if you need it. Above all, make sure to keep your sense of humor.
Enjoy the ride – it's a beautiful journey!
Related blogs:
Tips for Surviving Long-Term RV Travel with a Spouse
Traveling with Pets in Your RV: Things to Consider
RV Life: 10 Life Lessons We Learned on the Open Road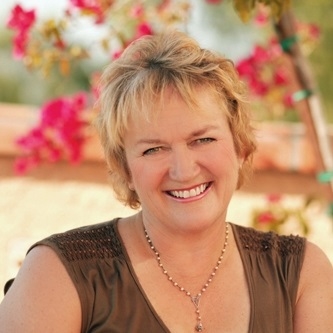 About the Author: A familiar name to many RVers, Sue Bray has worked in the RV industry for 35+ years. Over the summers, Sue, her husband Mel, and their boxer Harley take off to tour the country in their 31' fifth wheel, with no exact plans except to have an adventure. She chronicles their travels as well as lessons learned along the way in an ongoing blog series at RV Repair Club called On the Road with Sue.