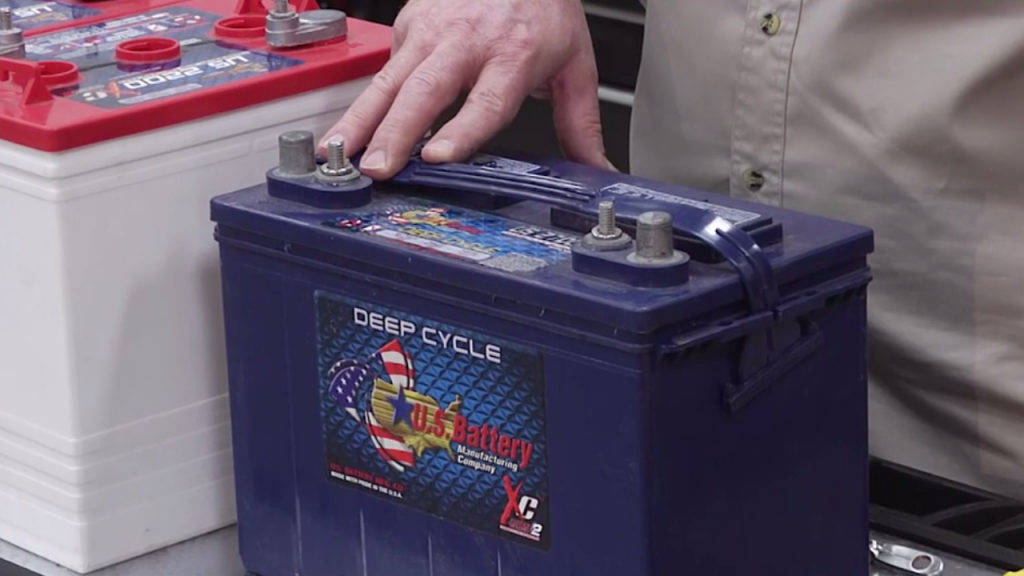 RV goers who spend a lot of time in remote locations without any electrical hookups may find themselves needing to replace their RV batteries more often than those who regularly connect to outside power sources.
The RV batteries are what run the standard amenities inside the unit, including lights, radio, and refrigerator. There are even some things inside the RV that most travelers do not think of that require a battery source, including CO2 detectors and the water heater. All these items can add to the quick drain of older batteries. If you know you will be doing a lot of boon docking, it might be best to replace your current batteries with a higher-quality and more reliable battery.
---
Related video: Simple RV Battery Maintenance To Keep Them Going Longer
---
Choosing the right battery for your travel needs will help ensure you have all the power you need, even while out in the middle of nowhere.
Types of RV batteries
There are a variety of different RV batteries available. Finding the best one for your unit will depend on the size of the unit, appliances inside, and the type of RV travel you will be doing. Select a deep cycle battery, which is designed to supply power for extended periods of time. They are built to be drained (almost all the way) and then recharged hundreds of time before it reaches the end of its life cycle. Deep cycle batteries are available in various capacities, including 12-volt and 6-volt. The 6-volt will help keep some appliances running, however 12-volt power is necessary to start up some of your RV's systems.
There are other types of batteries available for your RV, including flooded acid, gel cell, and AGM batteries. Flooded acid batteries are cheaper and can be used in your RV. However, these take a little bit more maintenance than standard deep cell power batteries. Gel cell batteries are another option for RVs, however they are very finicky and more expensive. Both flooded acid and gel cell batteries need to be in a well ventilated area due to the gases produced while being used.
Many RV experts suggest using AGM batteries, mostly because there is no gassing and can be placed in a non-ventilated and confined space. AGM batteries are designed for rugged trips and best suited for various conditions, including the high vibrations caused by driving around.
When planning extended road trips, especially ones where you will not be connecting to outside power sources, it is best to upgrade and replace your batteries. It is also a good idea to check all batteries for power levels and hours used. This will ensure you have the highest-quality power source while boon docking.