Major upgrades don't have to mean major expenses (or headaches)! There are some changes you can make to your RV that will make a big impact on your RV's style, but not on your wallet!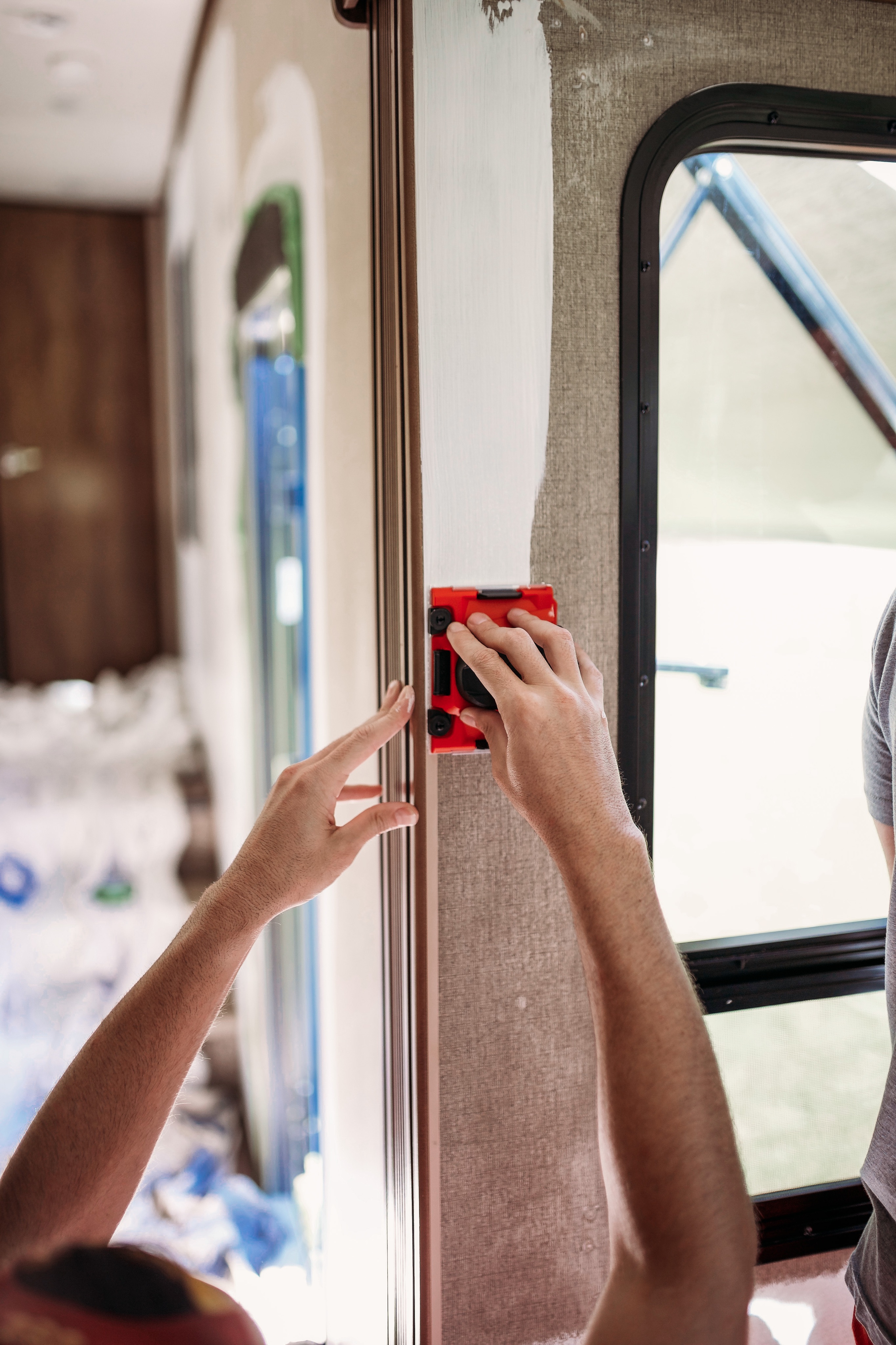 1. Paint
Painting isn't a super costly change, but it is a time-consuming one! Painting dark RV walls a light color such as white can make a dramatic difference in the interior of your RV. RV walls can be challenging to paint though! It takes several coats of good primer as well as several coats of good paint to cover RV walls and look good. Many people decide to also paint RV cabinets and trim. This is quite a big undertaking, but it can completely change the look and feel of your rig!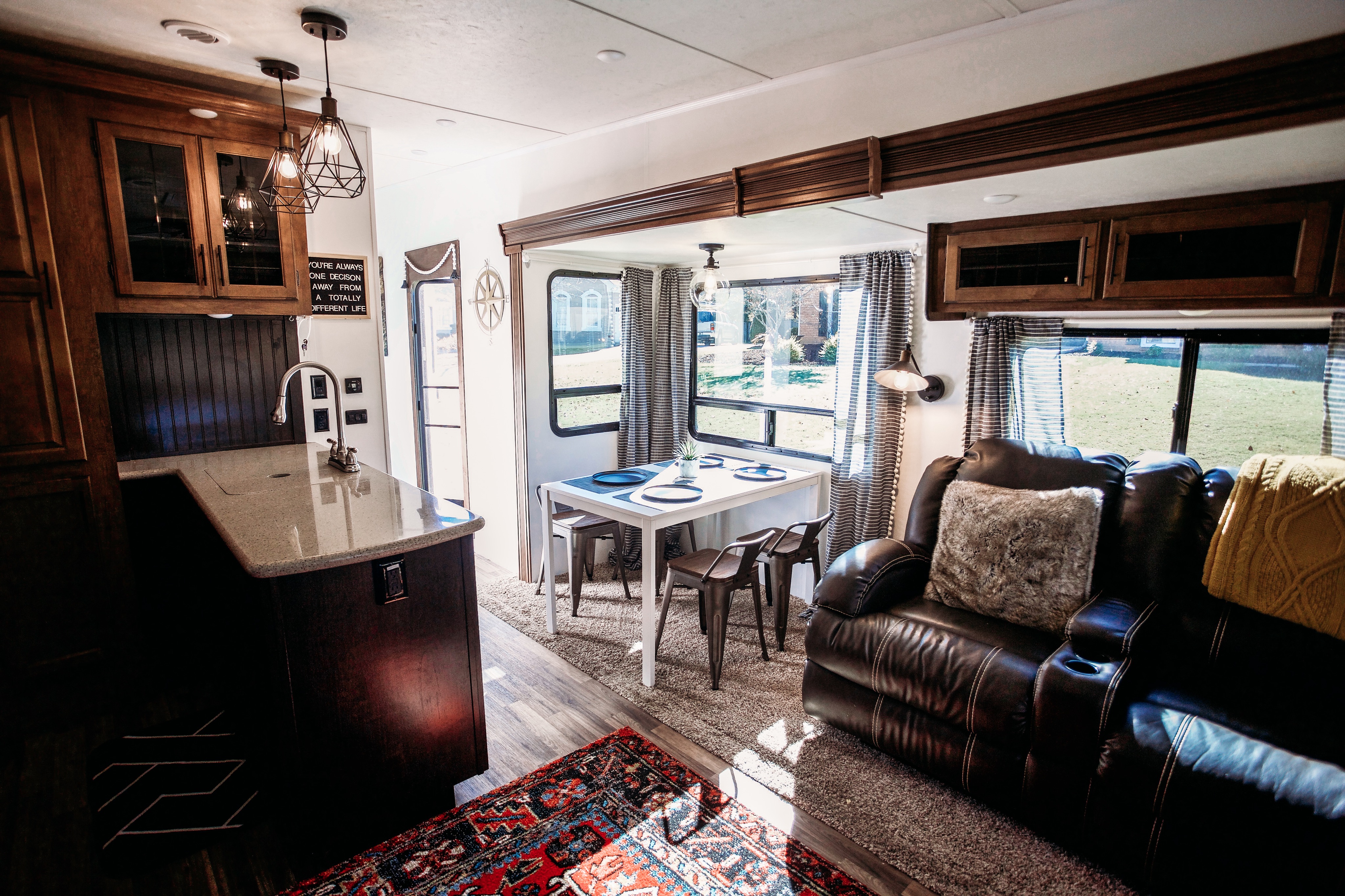 2. Change Curtains
RVs usually have curtain valances as well as side panel curtains. If you don't like the look of these, they're fairly easy to tear down. You have several options for replacements. If you don't want to make any more holes in the walls (or if you find that you can't screw any more holes in the wall because it feels like metal—this happened to us!), you can opt to use Command strip hooks and curtain rods. You can shop for curtains you like and them cut them down and hem them as necessary, or choose to make your own curtains from your favorite fabric!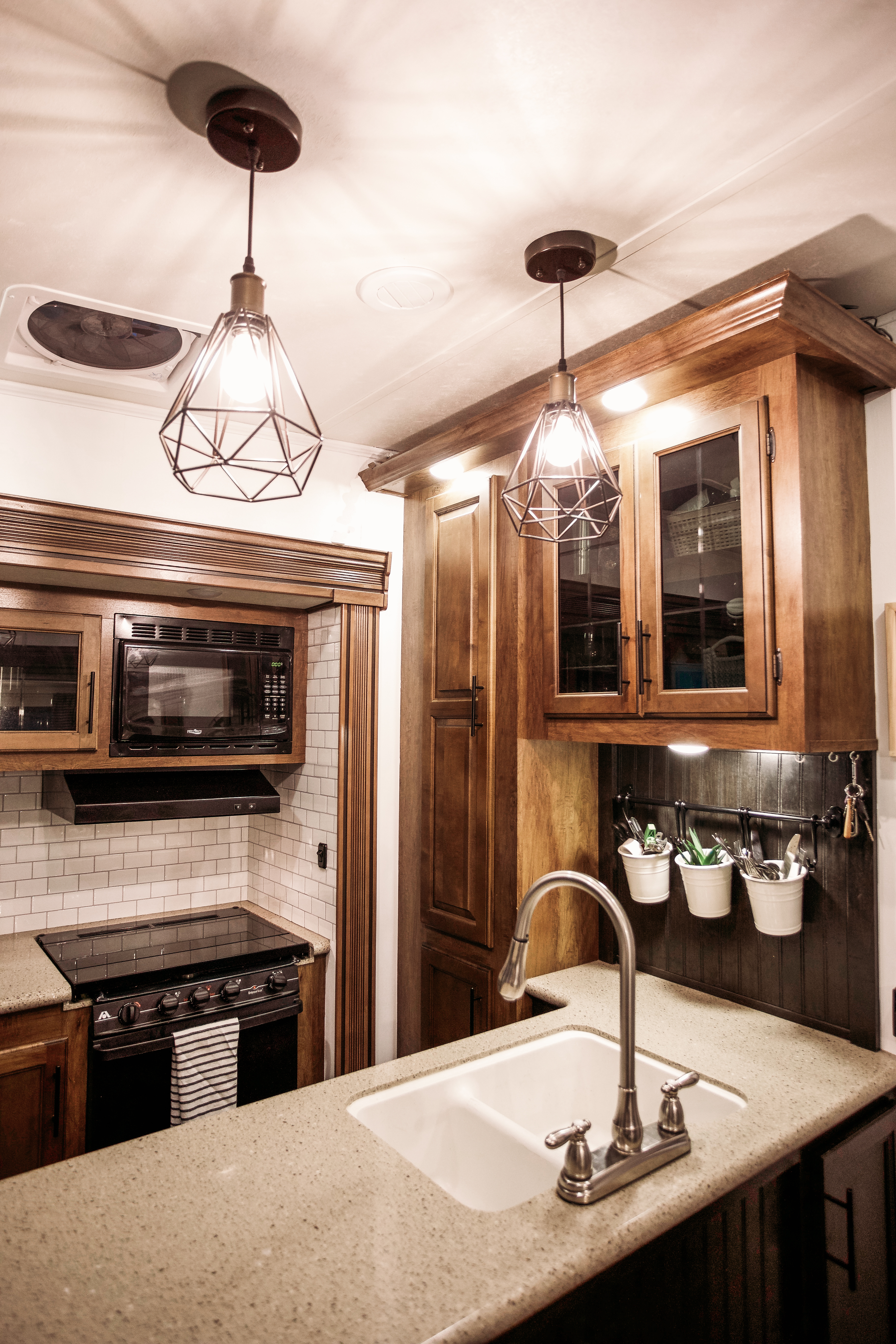 3. Switch Out Light Fixtures
Updated or changing light fixtures is a nice way to put your personal touch of style in your RV. If you decide to try this, be sure and make sure to get fixtures rated with voltage compatible for your rig, and compatible bulbs. The most common RV light can be replaced with any 12-volt LED light bulb. I found several options that worked for our rig on Amazon.
Related videos: RV LED Interior Lights: A Simple Fix For Dim Corners, How To Upgrade Your RV Wall Light To 12V, How To Add An RV Reading Light, LED RV Porch Light Install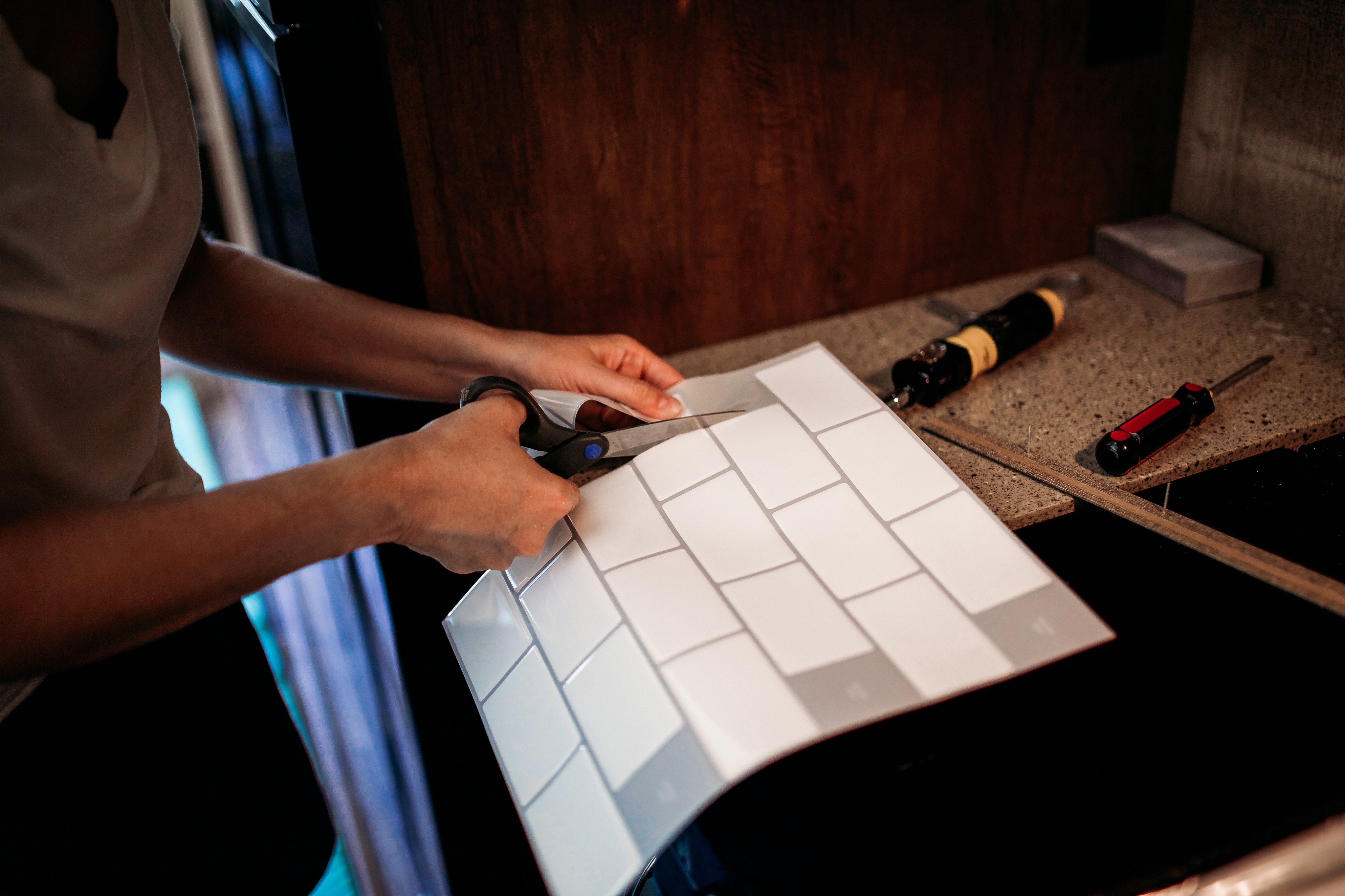 4. Add A Backsplash
Adding a backsplash to your kitchen, bathroom, or both can be a fun, inexpensive upgrade. You don't have to use tile and grout—there are some lightweight, easy-to-use alternatives to tile that work perfectly in RVs. I found some 3D sticker sheets on Amazon that look just like actual subway tile! They didn't cost a fortune and I didn't have to hire a contractor to install them! I just measured my space, cut them to size, and applied. They've held up great and still look brand new.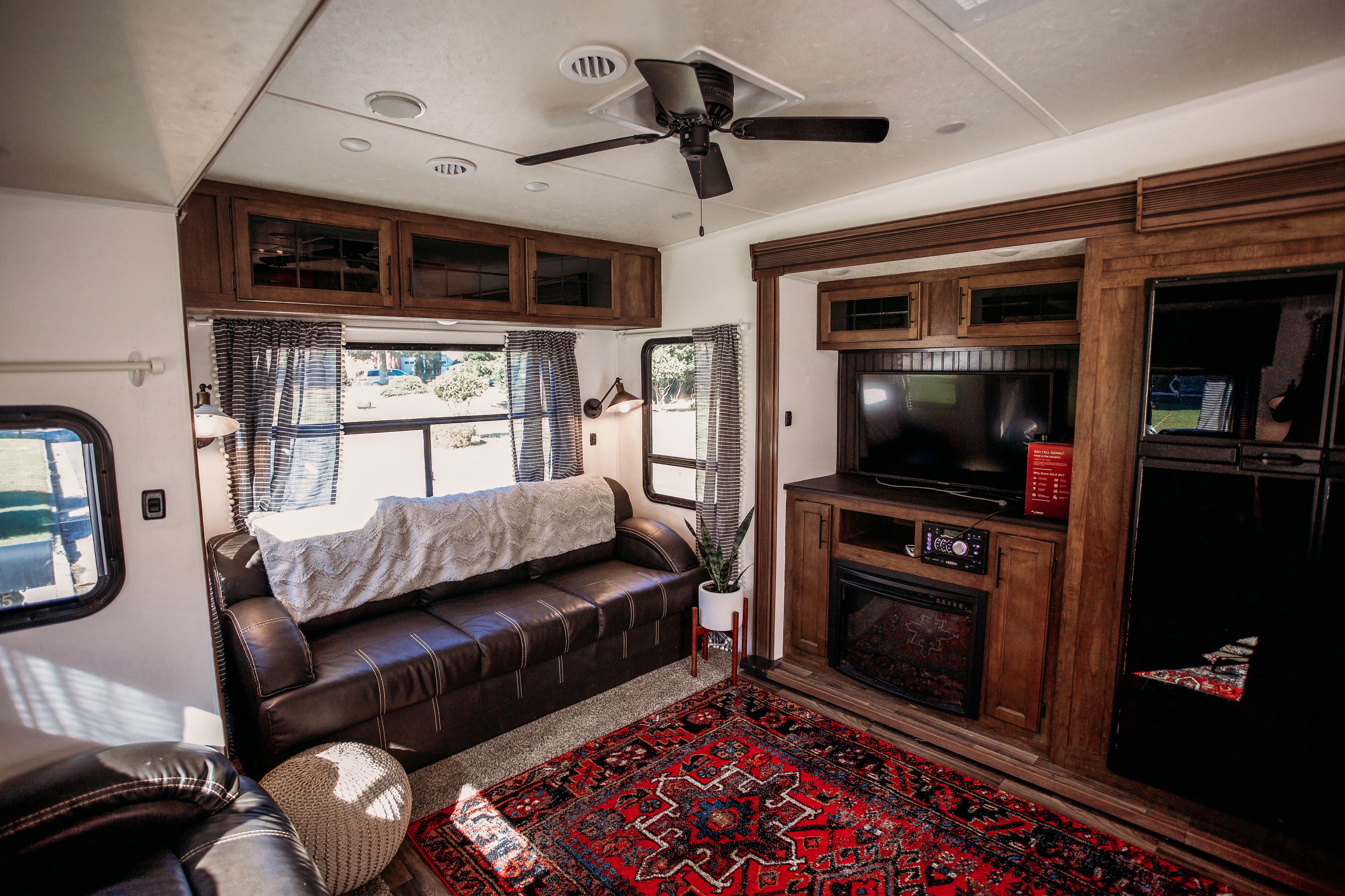 5. Add Fun Decor
Adding pops of color here and there can brighten any space. Throw blankets, pillows, and rugs can be used to add different textures, making your space feel cozy. I love having several plants around to keep the air clean and give the feeling of bringing the outdoors inside! Placing a few lightweight decor items on the walls (secured in place by Command strips) can also be a nice way to personalize your space.
Personalizing your RV's interior doesn't have to cost a fortune. I hope this list gives you some ideas of ways to renovate your space if you have the itch to make some changes!
Related blog: 8 Tips For A More Luxurious RV Experience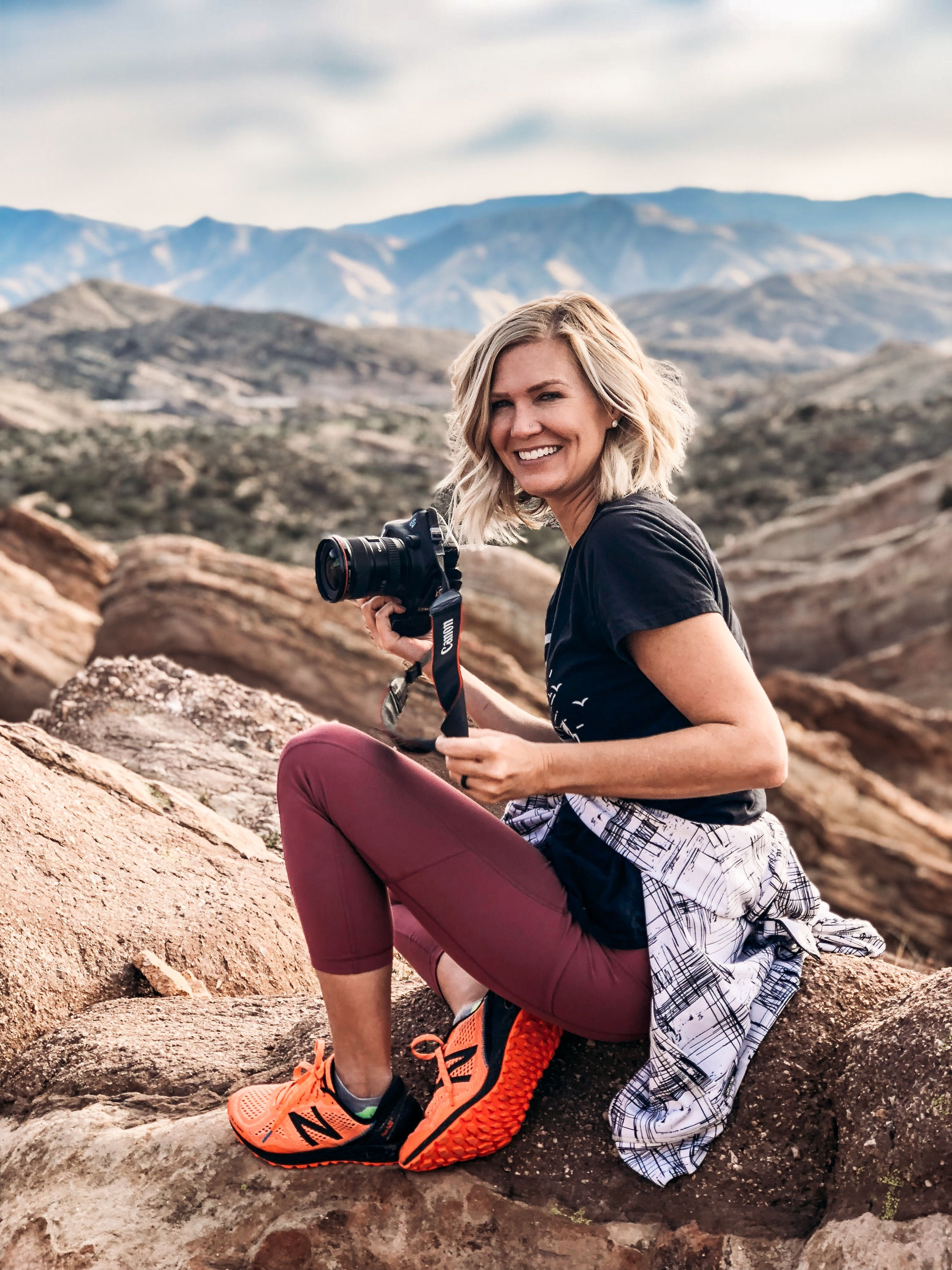 About the Author: Lauren is a wife, mother of two, photographer, blogger, and lover of nature and adventure! Currently traveling around the US in a fifth wheel, Lauren and her family seek to live life to the fullest and continue to look for ways to simplify their lives in order to live larger with less. Follow along on their journey by visiting their family travel blog.