Welcome to RV Repair Club's 7 Days of money Saving Secrets! As RVers, we're always looking for smart ways to save money while on the road! Lauren Grijalva, a full time RVer and RV Repair Club contributor, is sharing some of her best money saving secrets just in time for the busy summer season. Today we are talking about saving money on gas! Read below to find out what Lauren recommends.
5 Tips For Spending Less On Gas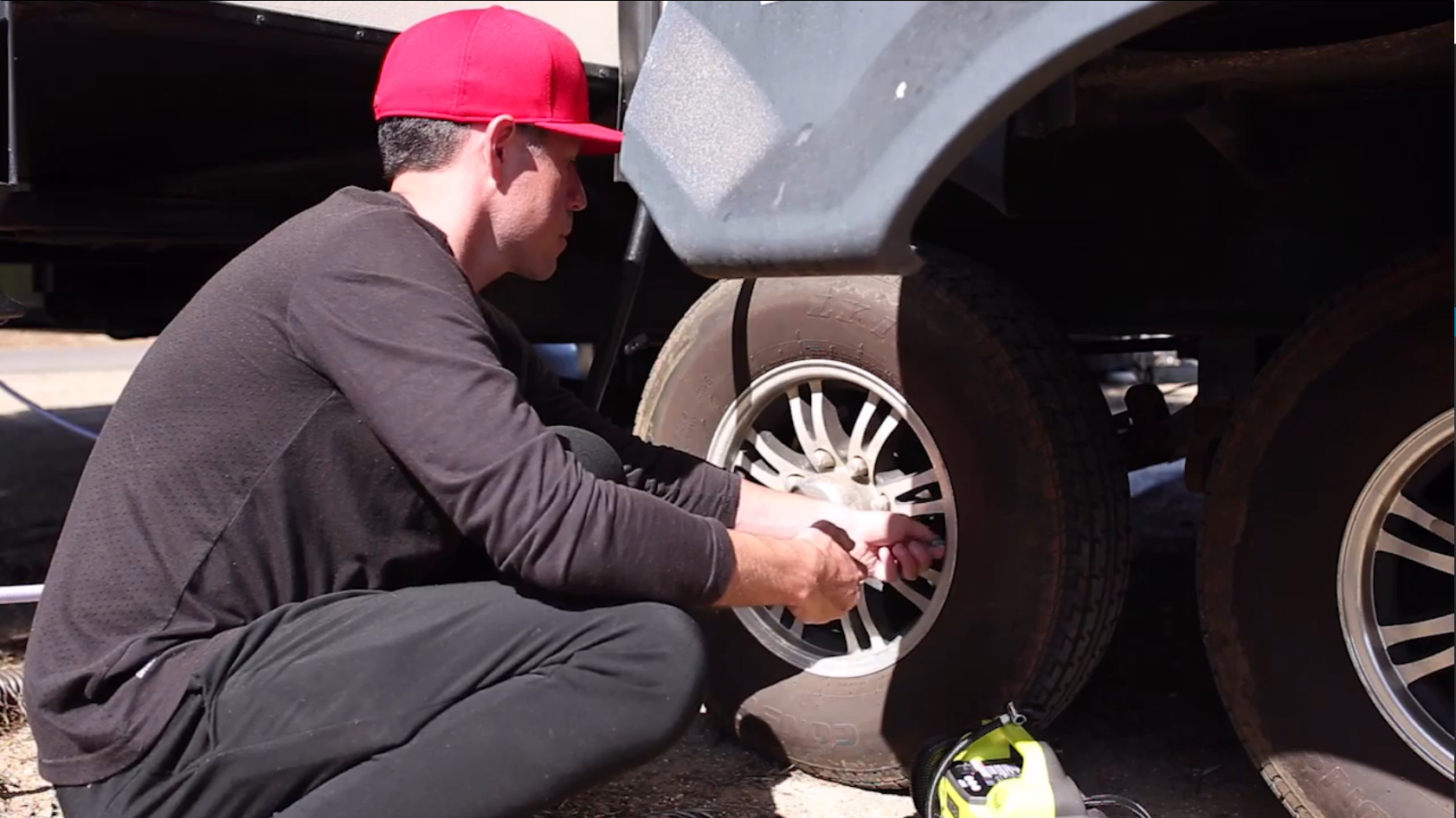 1. Check Tire Pressure
Make sure you check your tire pressure before every trip! Running flat is wasting fuel. Make sure to check the pressure when the tires are cold, before a trip, for an accurate reading. We realized right away we needed a reliable tire pressure monitor with all the traveling we were doing. It has been an asset!
Related videos: RV Driving Tips: Regularly Check Your Brakes And Tires, How To Determine Optimal RV Tire Pressure, Is There A Maximum RV Tire Temperature?
2. Pack Light
Packing light has many benefits when Rving. One big one is getting better gas mileage! Weight is a big factor in fuel efficiency. The more weight you are hauling, the harder your engine has to work. Find ways to cut down weight such as avoiding carrying full propane tanks, purchasing supplies closer to your destination and generally packing less. Making several small changes like these can lessen your load by hundreds of pounds!
3. Make Routine Maintenance a Priority
Routine maintenance helps keep your RV's engine functioning, maximizing its fuel efficiency. Have your vehicle checked out regularly by a certified mechanic to take care of oil changes, air filters, tune-ups and any other work to decrease your chance of breaking down and give your gas mileage a serious boost! Something as simple as a clean air filter can improve your fuel economy up to 10%. A faulty oxygen sensor can decrease your gas mileage by 40%!
4. Check Fuel Prices
Fuel prices can vary greatly. By comparing gas prices ahead of time and being prepared, you could save 10-30 cents a gallon (or $1.10- our personal record) by simply driving another mile down the road to a different gas station!
There are several sources to check prices. The Gas Buddy app can be downloaded on iTunes or Google Play. You can also go to the website and search for the cheapest gas in your area. Gas Guru is an app that is similar and can also be downloaded on iTunes or Google Play.
Avoid higher-octane fuel unless it's recommended for your RV. Premium gas is more expensive, so always use regular if you can.
Related videos: Gas Vs Diesel RV: Which Is Right For You?, Pulling Into An RV Fuel Station, RV Fuel Choices And An In-Depth Examination Of Ethanol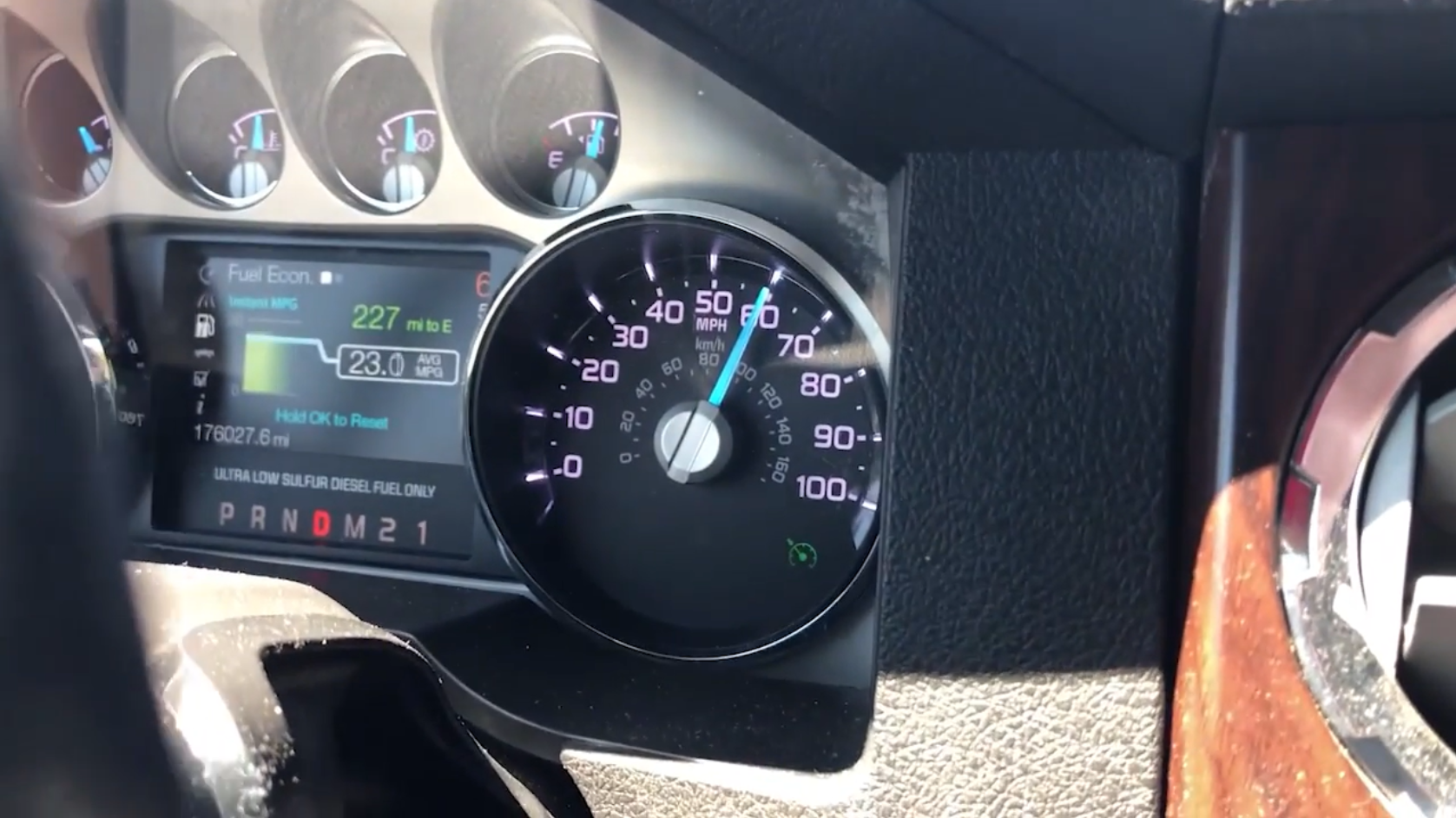 5. Drive a Consistent Speed
RVs aren't known for having great gas mileage, but one thing you can do to use less fuel is drive a consistent speed. 55-60 MPH tends to be the sweet spot for optimal gas mileage. For every 5 miles per hour faster than 60 that you drive, your gas mileage decreases by up to 7 percent. Using cruise control is important. Accelerating and decelerating are generally bad for gas mileage, and cruise control can help with this.
Keeping these five tips in mind can help you save money on the road and hopefully allow you to enjoy traveling in your RV even more!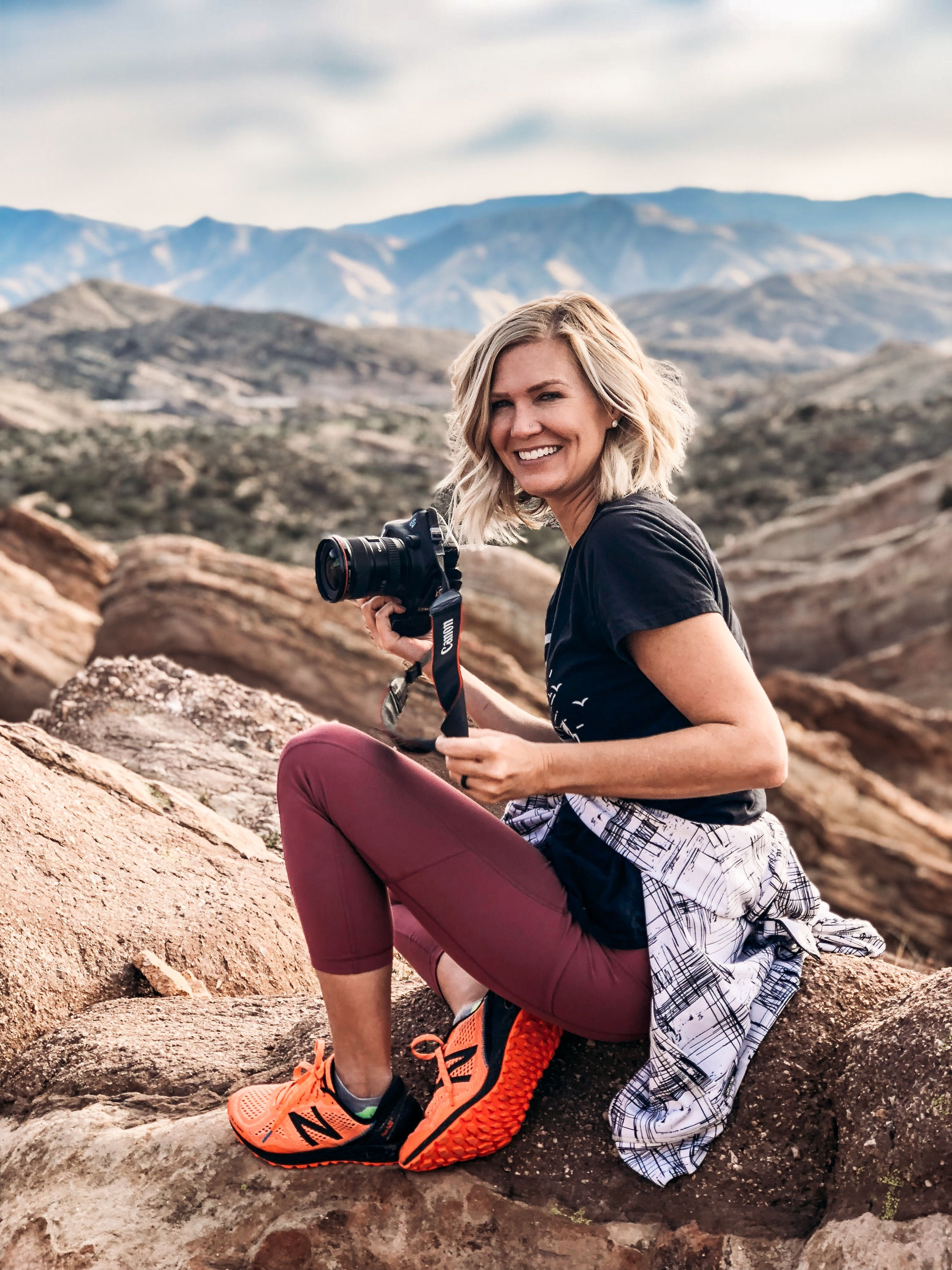 About the Author: Lauren is a wife, mother of two, photographer, blogger and lover of nature and adventure! Currently traveling around the U.S. in a fifth wheel, Lauren and her family seek to live life to the fullest and continue to look for ways to simplify their lives in order to live larger with less. Follow along on their journey by visiting their family travel blog.