A total solar eclipse is scheduled to occur Monday August 21, 2017 and is a popular viewing activity for RVers of all ages. A total solar eclipse occurs when the moon passes between the sun and earth, partially blocking out the view of the sun until it creates what is referred to as Totality, which is the total obscuration of the sun. The last time this happened was in 1979 so it's a fairly rare sight for those in the viewing area.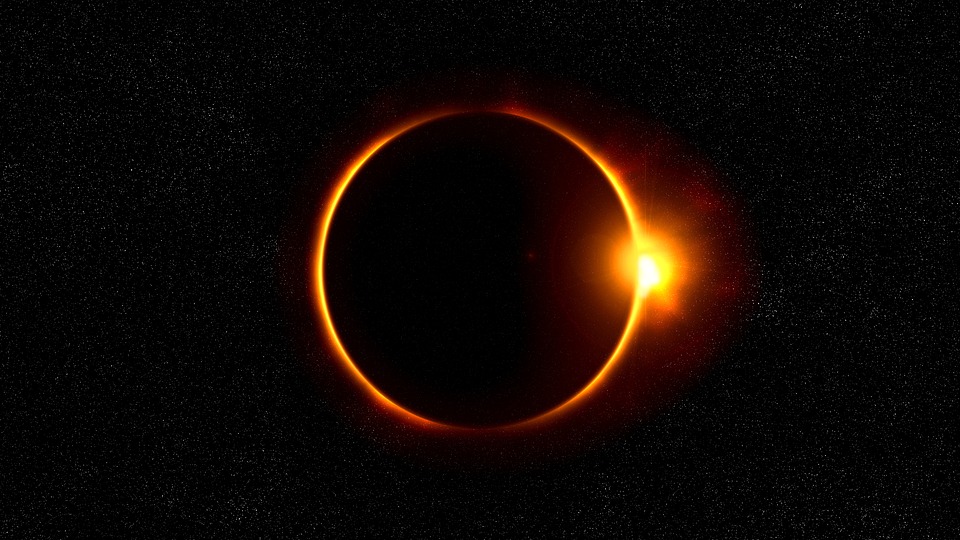 Totality
According to the official NASA Solar Eclipse website the path of Totality is from Oregon to South Carolina; however, all of Northern American can see at least a partial eclipse from anywhere. The total duration of the partial through totality back through partial is an estimated 3 hours. The best view of totality, known as the Corona, is only about 2 minutes 40 seconds. During this time, temperatures will drop dramatically and stars and planets can even be seen in the middle of the day!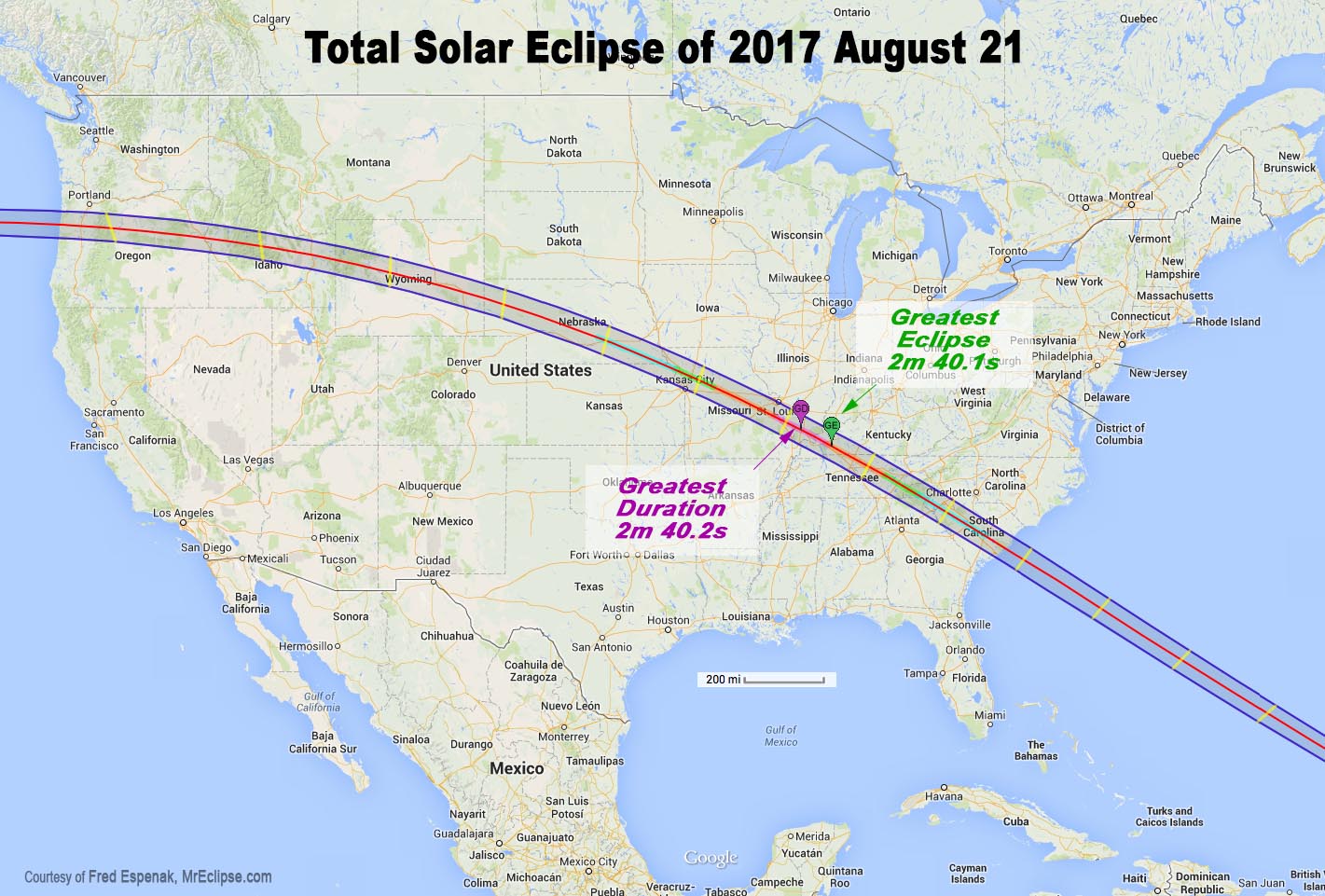 Many State and National Parks are gearing up for record attendance for the viewing and will except gridlock traffic conditions. If you are looking for a prime spot to observe this phenomenon, call your local campground to see if they have organized a viewing program. If you are looking to travel to one of the states in the path of totality, check with a local KOA for reservations, as most State and National Parks will probably be full. You can also view the eclipse from any open line of sight such as a WalMart parking lot (check with the on duty manager for local ordinances regarding parking), or church parking lot. It's always a good idea to do a little research to obtain permission beforehand!
St. Louis and many cities are developing viewing programs from outdoor amphitheaters, since we haven't experienced a total eclipse since 1442 and won't see another until 2505! Over 17 locations are listed on their website. Check your local city events calendar and Chamber of Commerce for events in your area.
Eclipse Safety Tips
Do not look at the sun directly or even with sun glasses except for during totality! Special eclipse glasses are available that are certified ISO12312-2. These can be purchased on line or have even been listed on WalMart and BestBuy on the web. Several convenience stores will also be carrying them, mostly ones located in the path of totality. You can also make your own viewing box out of cardboard or even a kitchen funnel that isolated the light broadcasting to a flat surface. For more information on viewing safety and DIY viewers, visit the NASA website.
Eclipse Totality Schedule
According to the NASA site, here are the partial start and totality times for states in the path of totality: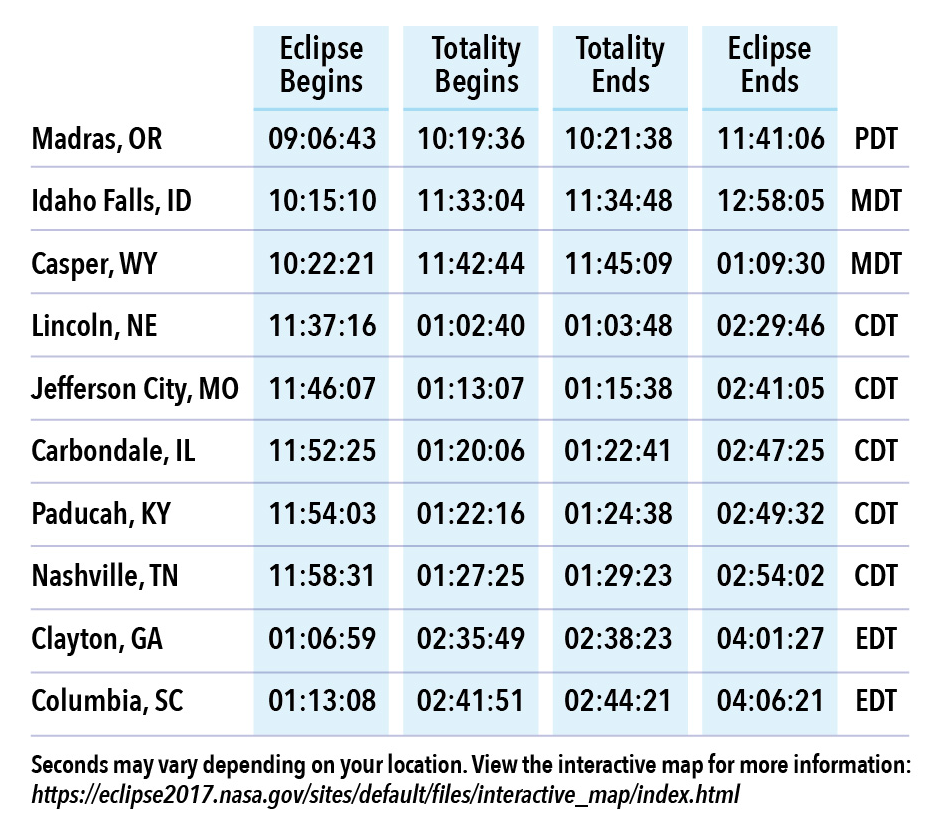 This eclipse is a rare sight, and is a great way to wrap up your 2017 summer RV experience. Make sure you're safe while viewing, and enjoy the show!
Have something to add? Leave a comment below or share with us on Facebook.