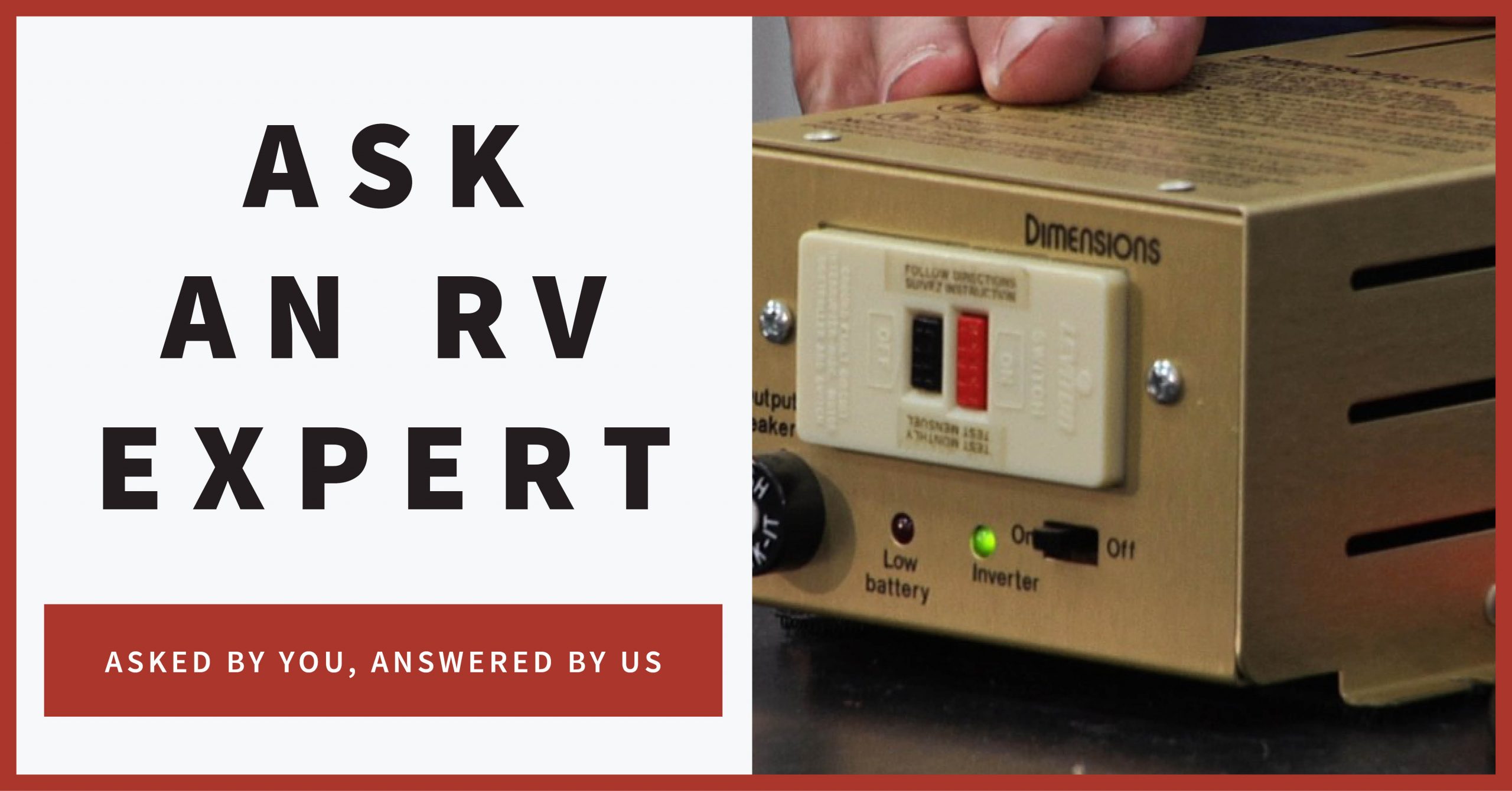 Question
What is the difference between an INVERTER and a CONVERTER?
Submitted via email
Answer
A converter is basically a battery charger that is connected to the distribution center either as an "all in one" unit or a separate unit in newer rigs. 120-volt power comes into the rig from the shoreline cord either plugged into the campground source, or by generator. That power goes to the distribution center just like your home and powers 120-volt appliances such as the air conditioners, outlets, refrigerator on AC, and other appliances. These all have circuit breakers in the distribution center. One of the circuits sends 120-volt power to the converter which is a battery charger connected to the house batteries.
An inverter is a separate component that is usually placed in an underfloor location and will take 12-volt power from the house batteries and provide 120-volt power to appliances. Smaller inverters can be found in the entertainment center for the TV/DVD player. Larger ones will have 2000 + watts to power the refrigerator on 120-volt power and other appliances. These will also typically replace the converter as they have multi-stage chargers like the Freedom 2000, some from Xantrex, and others.
Hope this helps!
Related video: How To Use An RV Inverter
You might also be interested in:
RV Power Converter Troubleshooting
Essential Guide To 120-Volt Power Converters For RVs
Do you have an RV repair question you'd like answered by an expert? Email your question to editor@rvrepairclub.com or reach out to us on Facebook.
Please note: questions may be edited for clarity and relevance.