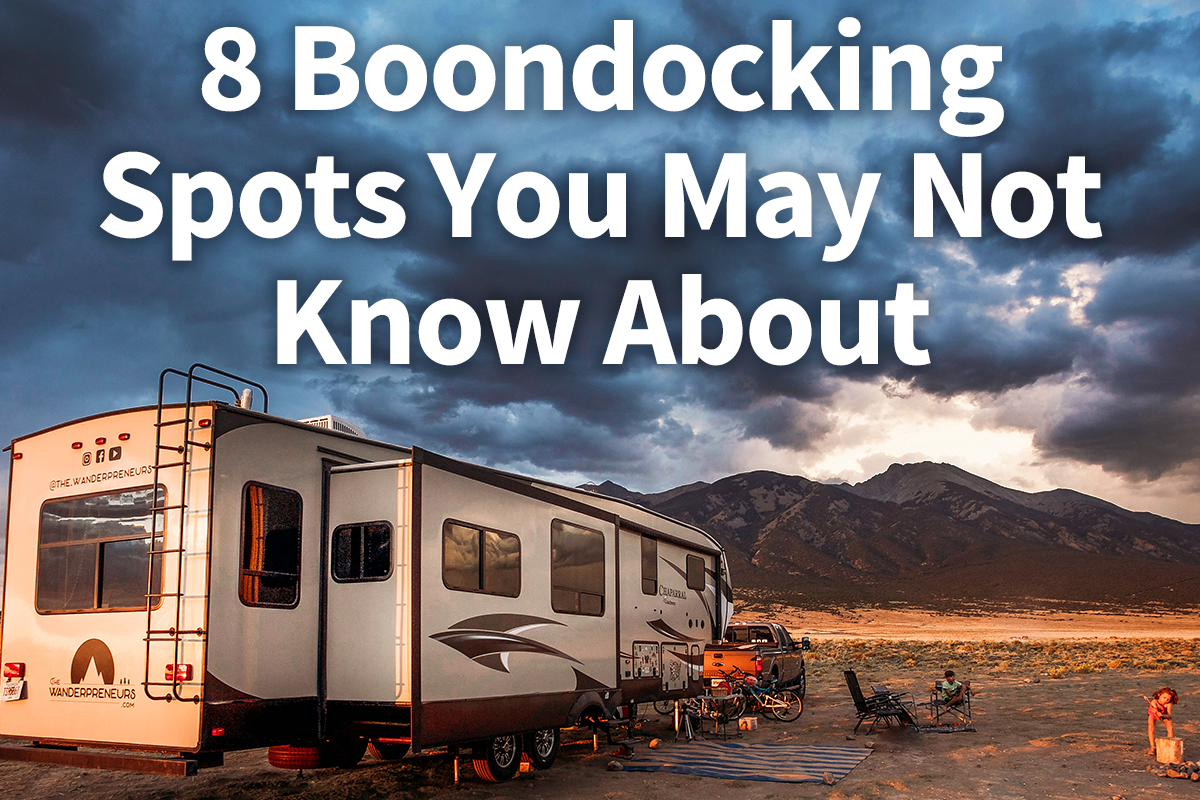 RV parks and campgrounds can vary quite a bit in price, and those costs can add up quickly if you camp often. Boondocking is camping without hookups. It's sometimes referred to as camping off the grid, dispersed camping, or dry camping. No water, no electric, and no sewer. Many people enjoy this, as it usually means more space and freedom than staying in an RV park. Some people like to exclusively boondock and do it for long periods of time, while others only do it for quick overnight stays only when necessary. Whatever your preference is, there are lots of free places to boondock. Keep reading to find out where they are!
There are two boondocking memberships that cost an initial fee, but after your membership is purchased, you can boondock at their locations for free.
Boondockers Welcome is free overnight parking on private property. People who are usually RVers themselves sign up to be hosts. They offer their driveway, land, or property as a place for RVers to spend the night. They only have to offer one-night parking, but many of them allow RVers to stay up to five nights! They aren't required to provide any type of hookups, but some do.
The yearly cost of $50 easily pays for itself in one to two stays. Many hosts enjoy meeting travelers and swapping stories. It's a great way to meet some interesting people and save money on stopovers when traveling. People can post reviews of the places they stay, so you know that other RVers have had good experiences at a specific property before making a reservation.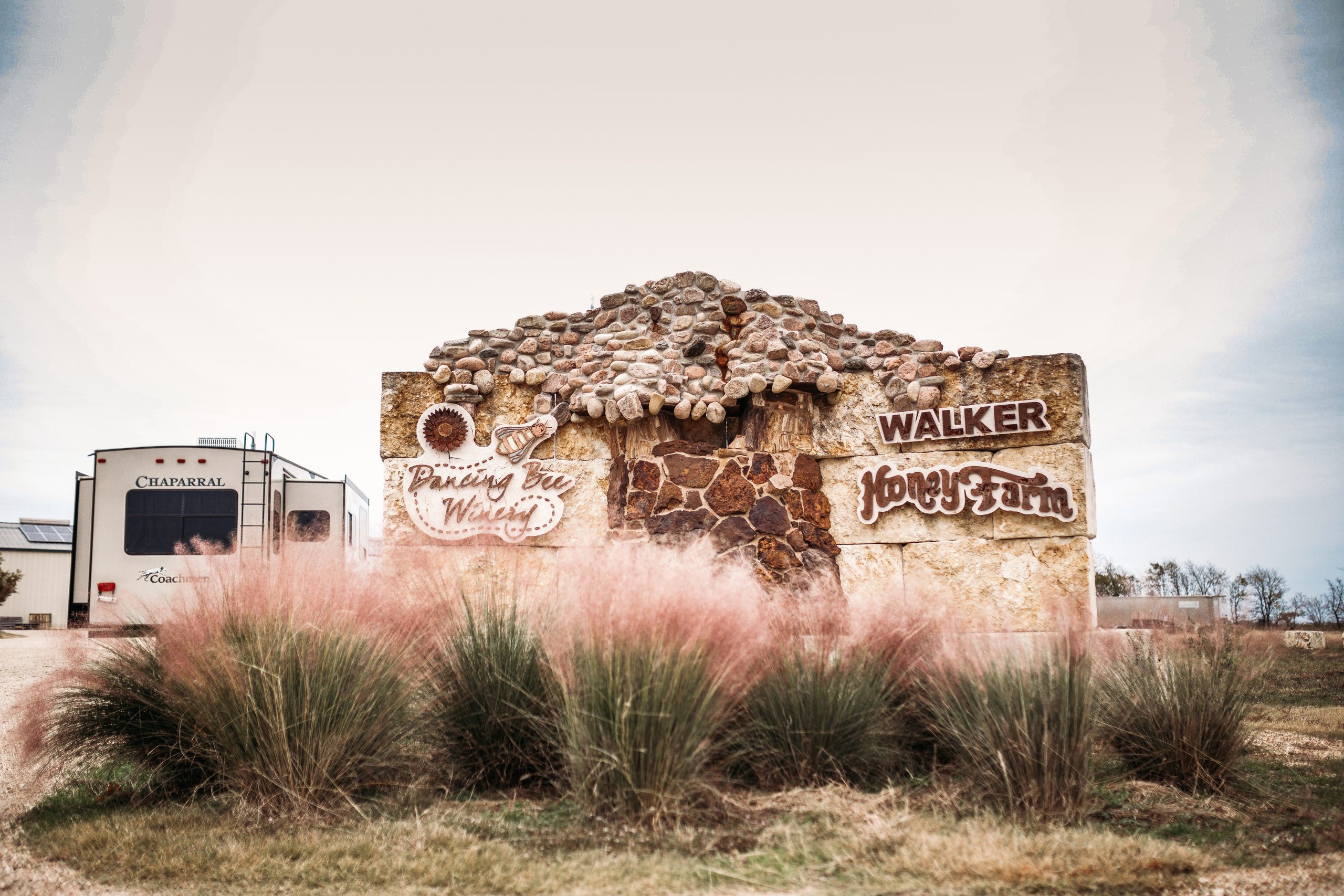 Harvest Hosts is a collection of over 900 wineries, breweries, farms, and more across North America. After paying $79 for the year, you can stay on these properties for one night at a time for free. There are some really unique Harvest Host locations such as alpaca farms, lavender farms, and air and space museums!
BLM Managed Public Land offers numerous opportunities for camping under the stars in stunning locations. BLM stands for Bureau of Land Management" and is easier to find in the west. Boondocking is allowed on BLM land for up to 14 days at a time within a 28-consecutive-day period. We've experienced some of the most beautiful campsites on BLM land.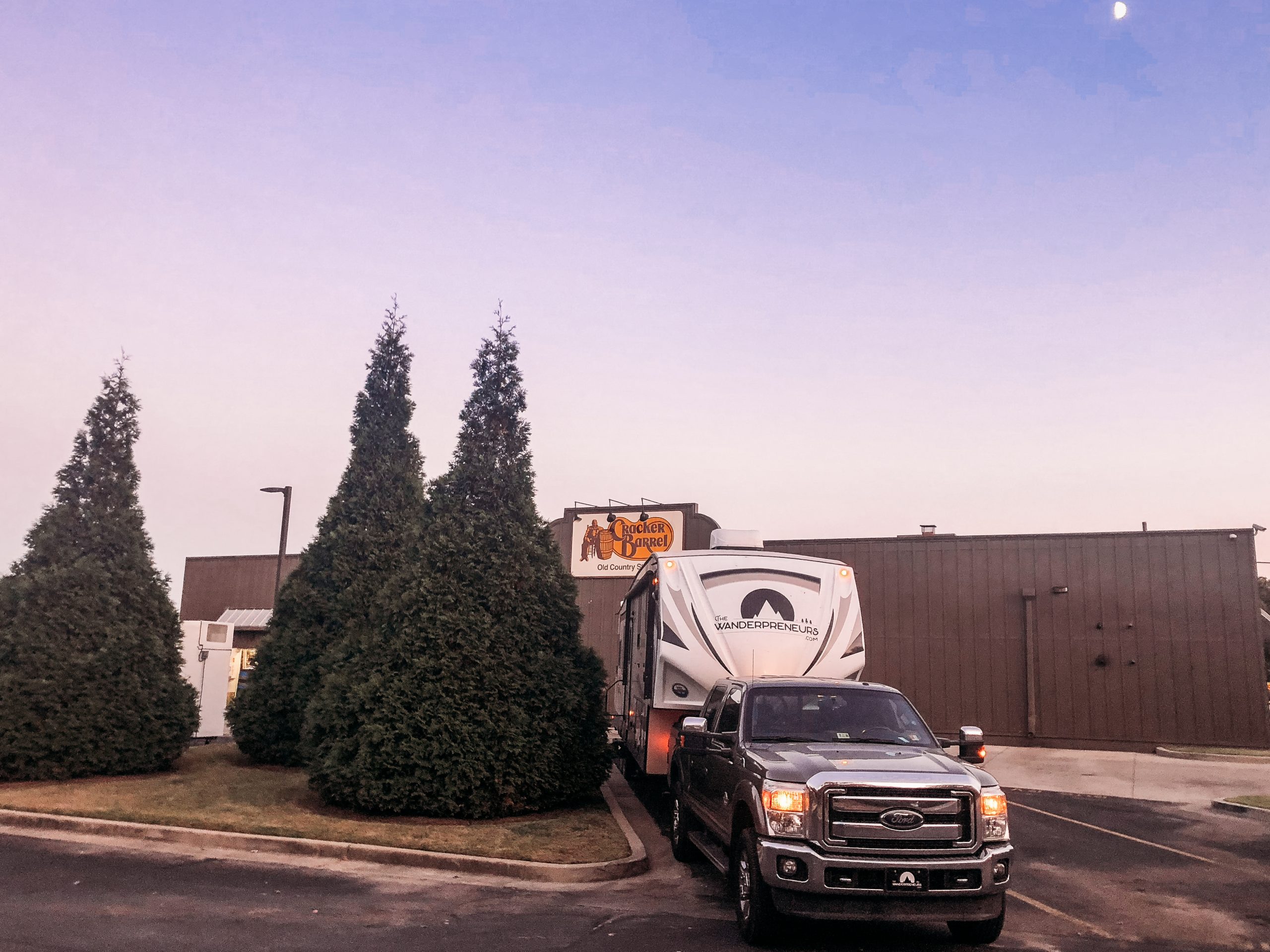 Cracker Barrel restaurants sometimes offer RV parking in the back lot. What's better than a warm country meal at the end of a long travel day?!
5. Casinos
Casinos almost always allow overnight parking and sometimes longer. Some casinos have sections of their parking lots designated for RV parking and even offer trash cans and portable bathrooms. They also have been known to gift RVers vouchers for gambling or food just for staying on their property!
6. Truck Stops and Rest Areas
Truck stops and rest areas often welcome overnight RV stays, but be sure to park in designated RV spaces and not in trucker spots.
Cabela's often has dedicated (free) RV parking spaces for overnighters. Some even have water and dump stations!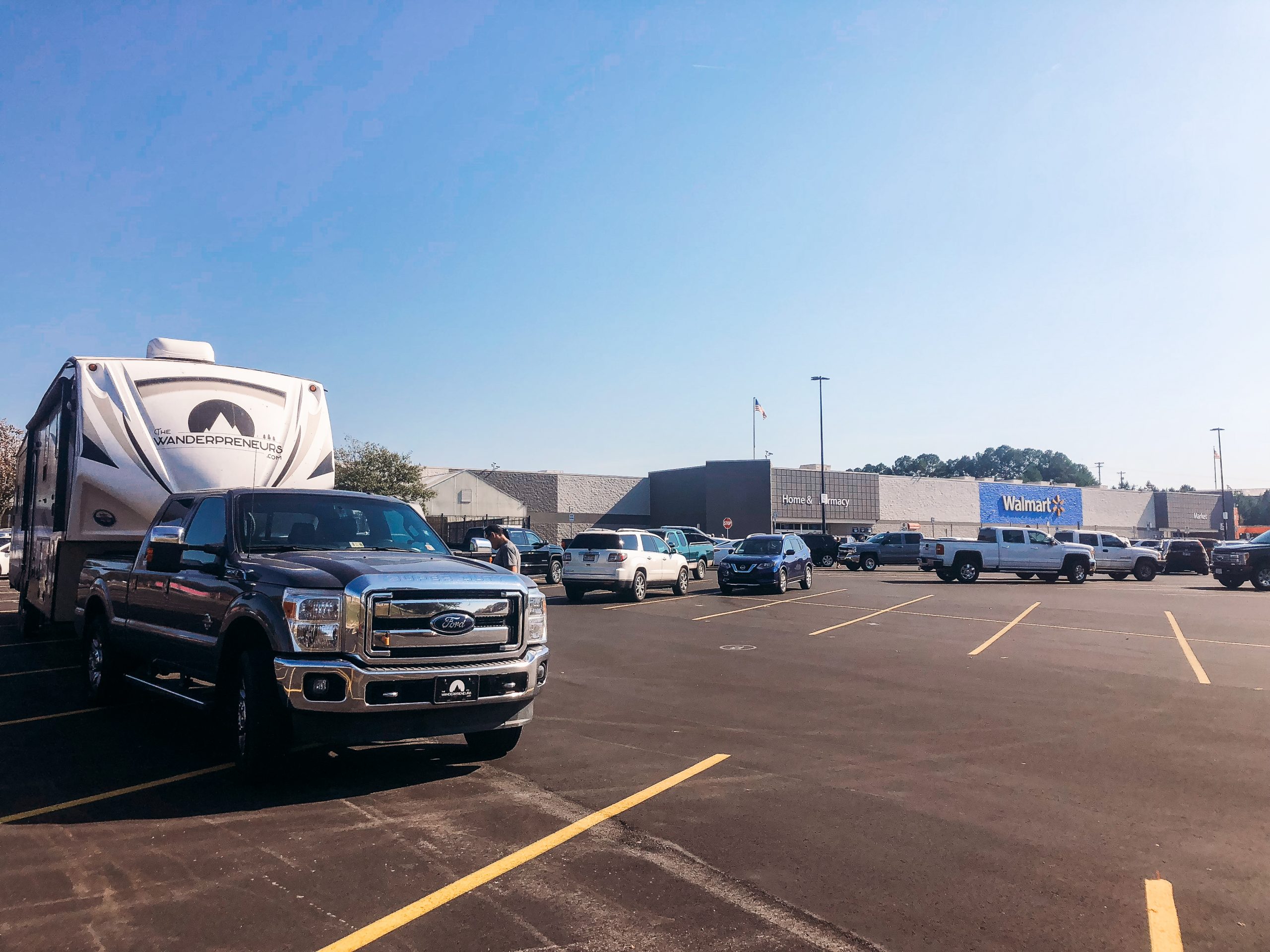 Walmart is probably the most well-known option for a quick overnight parking option. You can get your grocery shopping done and rest your eyes for free for the night!
Where can you find these free spots? Campendium is my favorite website/app for finding places to boondock. It is important to note that you should always call ahead before showing up to ensure that overnight camping is allowed. Where have you camped for free that isn't on this list?
Need some more boondocking information? Check out our article How To Conserve 12-Volt Power When Boondocking to understand the function of your batteries, and find ways to extend their charge. We also have this free video about Running 12-Volt Appliances on Generator While Boondocking: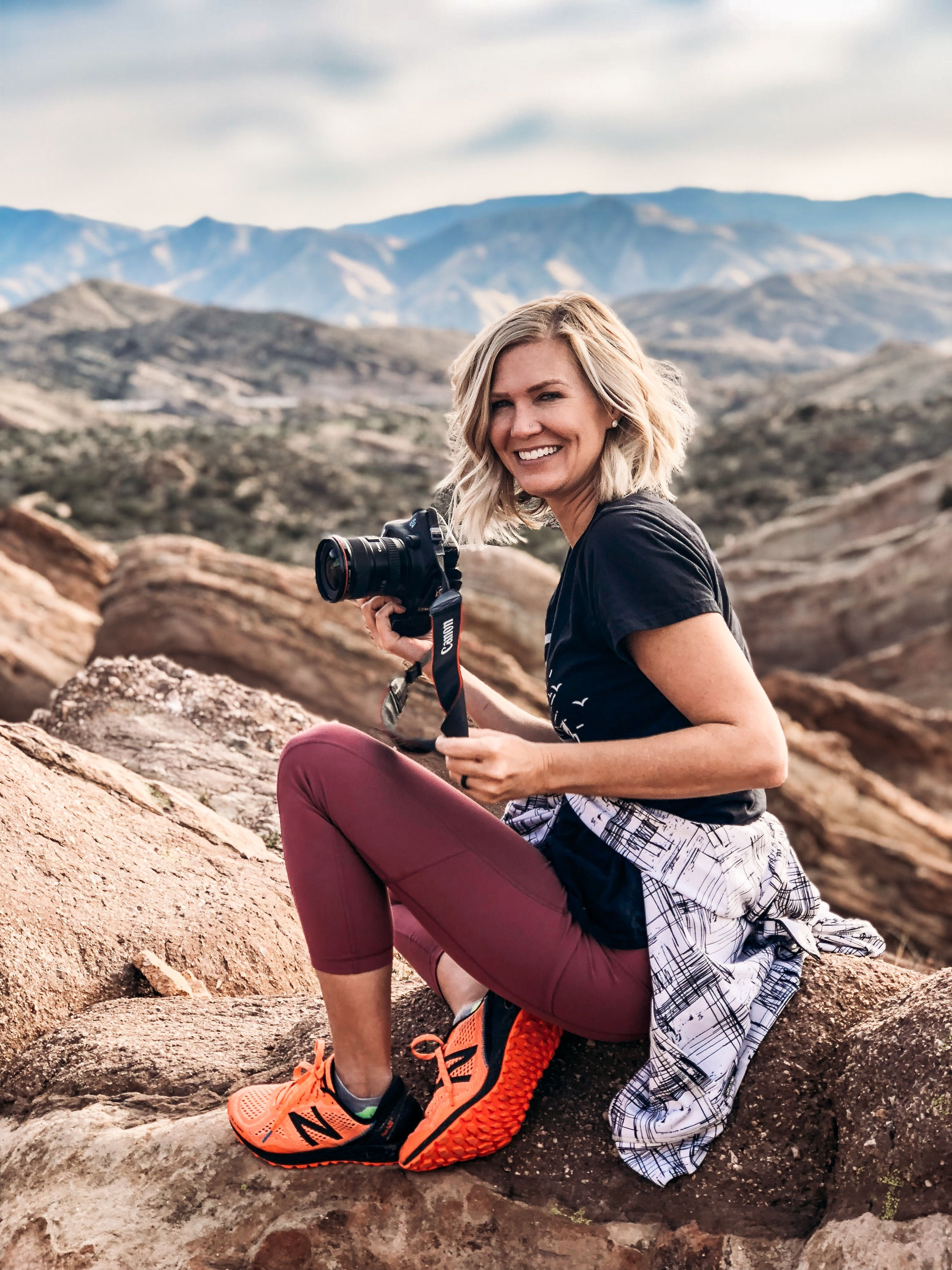 About the Author: Lauren is a wife, mother of two, photographer, blogger, and lover of nature and adventure! Currently traveling around the US in a fifth wheel, Lauren and her family seek to live life to the fullest and continue to look for ways to simplify their lives in order to live larger with less. Follow along on their journey by visiting their family travel blog.