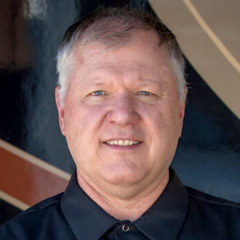 RV Leveling Jacks Not Working: Troubleshooting Tips
Dave Solberg
We've had a handful of members write in wondering what to do when the leveling jacks on their RV's slide room, fifth wheel or tow trailer aren't working properly. For most of these cases, their hydraulic system has either taken on a disturbing growling noise upon descension of the leveling jacks or they simply won't retract back into the rig (without force from a 2×4).
Once you notice RV leveling jacks not working
In this free video lesson, RV maintenance and repair expert Dave Solberg walks you through a quick explanation to teach you how you should troubleshoot when you discover RV leveling jacks not working properly on your rig. With Dave's help, you'll learn what to look for when you notice there's an issue with your leveling jacks. He shows you how to diagnose the problem, then introduces a few tips for finding a solution for your HWH leveling system.
One particular user who emailed in about this issue said they had cleaned and oil their hydraulic system, but the growling problem still persisted. Growling typically means there's corrosion somewhere in your hydraulic system, likely in the shafts, and each manufacturer has its own recommendations for troubleshooting this issue. However, Dave believes just about all will steer you away from using any chemicals other than WD-40.
Silicones and cleaning agents such as Dawn dish soap can worsen the corrosion and render your system irreparable. So what you should do is spray the system well with WD-40 and then wipe clean. If this doesn't do the trick, you might need to invest in new springs (which are responsible for pulling the legs back up) or a new cylinder kit, available through Lippert's website.
Give Dave's advice a go; try cleaning and oiling to restore and then utilize proper maintenance from there. If the problem of RV leveling jacks not working persists, go to Lippert and pick up a cylinder kit to start fresh. And check out some of our other videos to learn expert tips on inspecting your leveling jacks or discover what to do when your leveling jacks won't extend at all. Leave us a comment if these lessons still don't answer your question, and we'll do our best to help you find a solution!
49

Responses to "RV Leveling Jacks Not Working: Troubleshooting Tips"
Explore videos by Dave Solberg