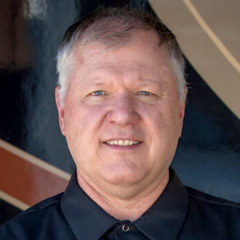 RV Refrigerator Control Panel Overview
Dave Solberg
The RV control panel on your built in refrigerator may seem like an unneeded accessory, but it's crucial for choosing when and how to use each type of power to keep your food cold and safe. Using the right combination of electrical power and propane can save you money as well as ensure your RV refrigerator doesn't lose power at the wrong time. This video covers the use of the RV control panel, as well as indicator codes and when to alternate from one form of power to the other.
Some of the important points covered in this instructional video are:
The importance of the RV control panel
When to use automatic vs. LP
How automatic mode works on your RV refrigerator
How to ensure your food won't spoil if the campground electricity fails
How to set the RV control panel for each individual camping situation
Uses for an RV Control Panel
The day you put your ice coolers away in the garage was a happy day. This meant you were done camping in tents, and had moved up to enjoying the open road in your own RV. Your refrigerator is one of the most important appliances in your RV, and it's a multi-powered machine. This means it runs on either LP gas, 120-volt AC power, or 12-volt DC power with the use of an invertor. The RV control panel determines which one the refrigerator is using now as a default, as well as whether it will switch to an alternate power source if the primary one goes out. Using the control panel to choose the right power source for each camping situation can not only save you money, it can make sure your food stays cold in camp and out on the road.
Explore videos by Dave Solberg