For the majority of US national parks in the contiguous states of America (the lower 48), it takes dedication to ignore the summer overflow of visitors. The more scenic, the more dedication required.
That's been our experience in the almost four dozen national parks we have explored; yet, the absence of masses of visitors is one of the main reasons why we cherish our brief time spent in Great Basin National Park on the Nevada side of the state line where it meets Utah.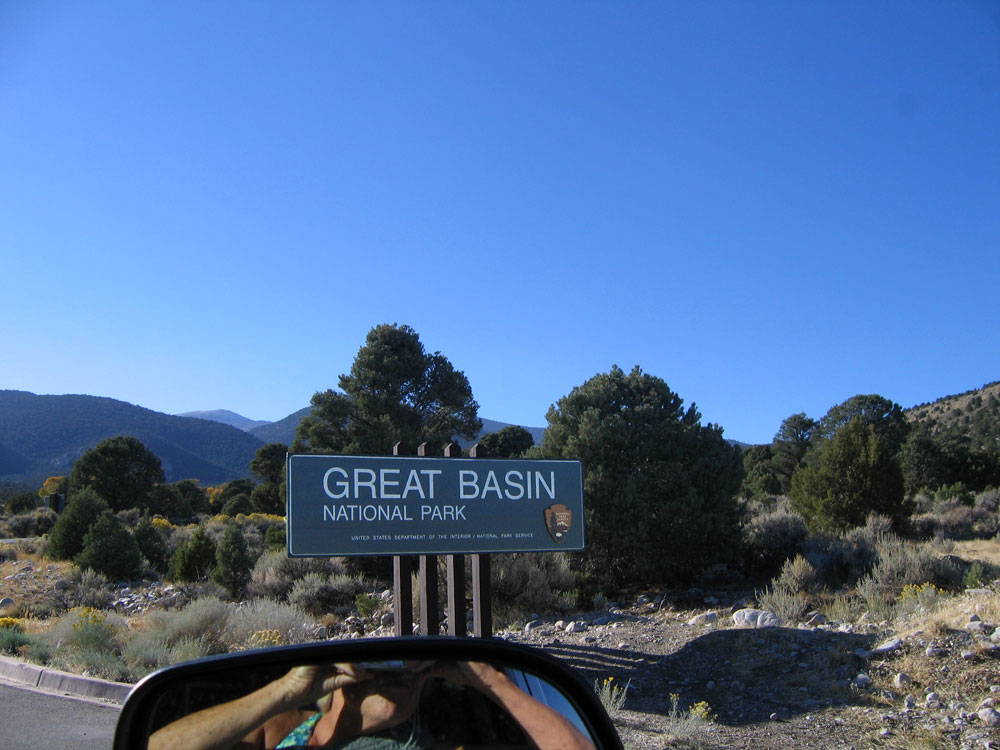 Great Basin National Park entrance sign
Other than to just get away – far, far away – from civilization, the major attraction just off US 50, "The Loneliest Road in America," is Great Basin National Park with its awesome desert and mountain views. What makes this park most memorable are:
Lehman Caves! The geological highlight is the caverns, which stand out for us (among the dozens of caverns we've been through) because of more than 300 beautiful "shield" formations. (Tour reservations through www.recreation.gov are now required; although the park itself is fairly unknown, the cavern has gained popularity in recent years.)
Darkness! Great Basin has to be among the darkest places in the contiguous 48 states. If you want to be in the best place to gaze upon many of the 400 billion stars in the Milky Way, this has to be the spot. It's a place where you can appreciate the opportunity to be enveloped in the panoply of glittering stars arcing overhead.
Marmots! These strange furry creatures are often referred to as ground squirrels, albeit obese versions. That was our first encounter with "Marmot Crossing" signs – maybe our only one. These critters live in the jagged boulders of the park, which are, in themselves, dramatic and worth searching.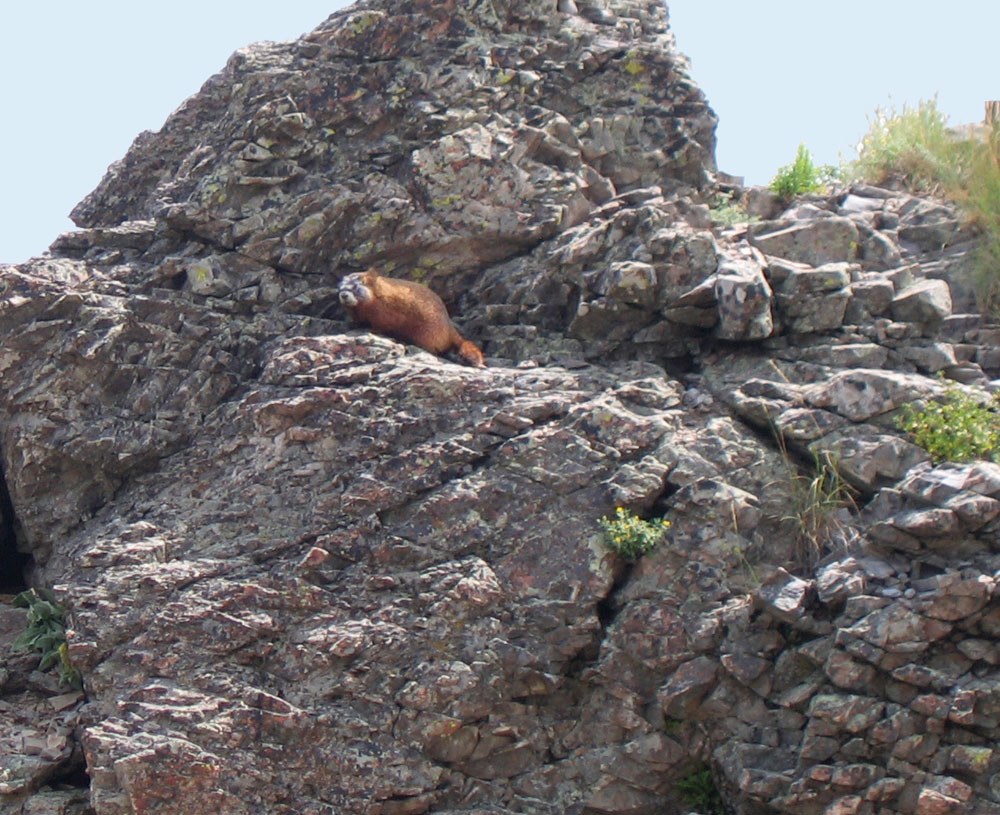 A curious marmot peering down on us from a rocky ledge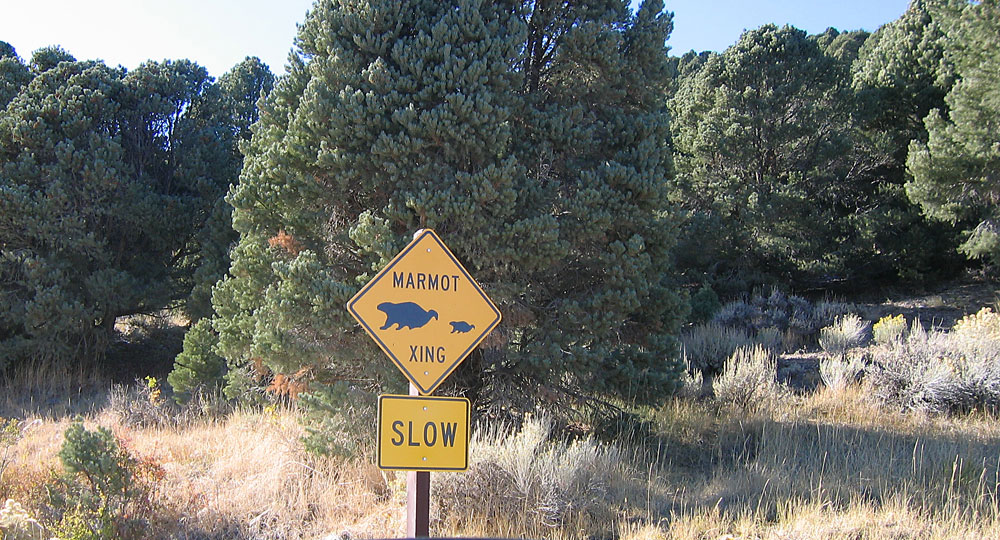 Marmot Crossing sign
Like most national parks, seasonal changes offer different vistas, making the scenery varied year-round. We arrived in early fall, backing into a campsite that looked out over a small line of cottonwood trees in the process of changing hues.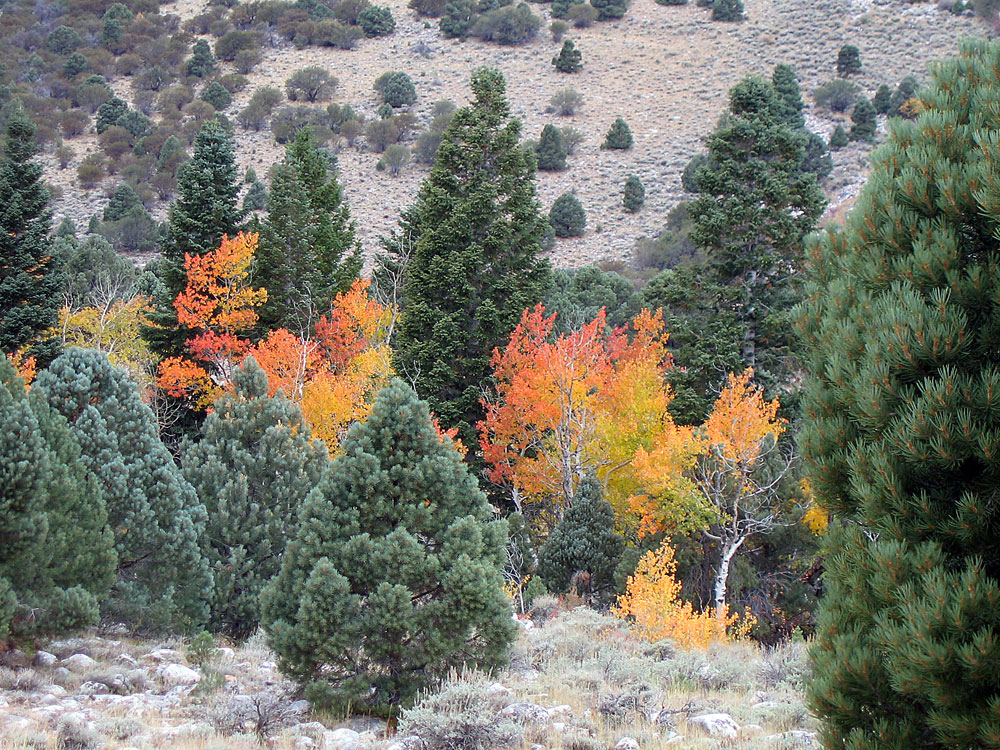 From our campsite, we watched the leaves changing colors – until snow flurries chased us out.
I had planned to take daily pictures of the tress to compare the transformation from green to yellow to gold and then to red before succumbing to the whims of nature. That plan worked for two days. Then, on our third afternoon as we settled into our outdoor recliners, reading materials in hand, temperatures dropped unexpectedly and dramatically. The bright sun was suddenly blocked by an immense low grey cloud, and by the time we got out of the chairs, large flakes of snow were beginning to cover us.
We quickly packed up the RV and fled, abandoning the site willingly, sacrificing the $6 we had invested for two more days of camping. Yes, it's that cheap!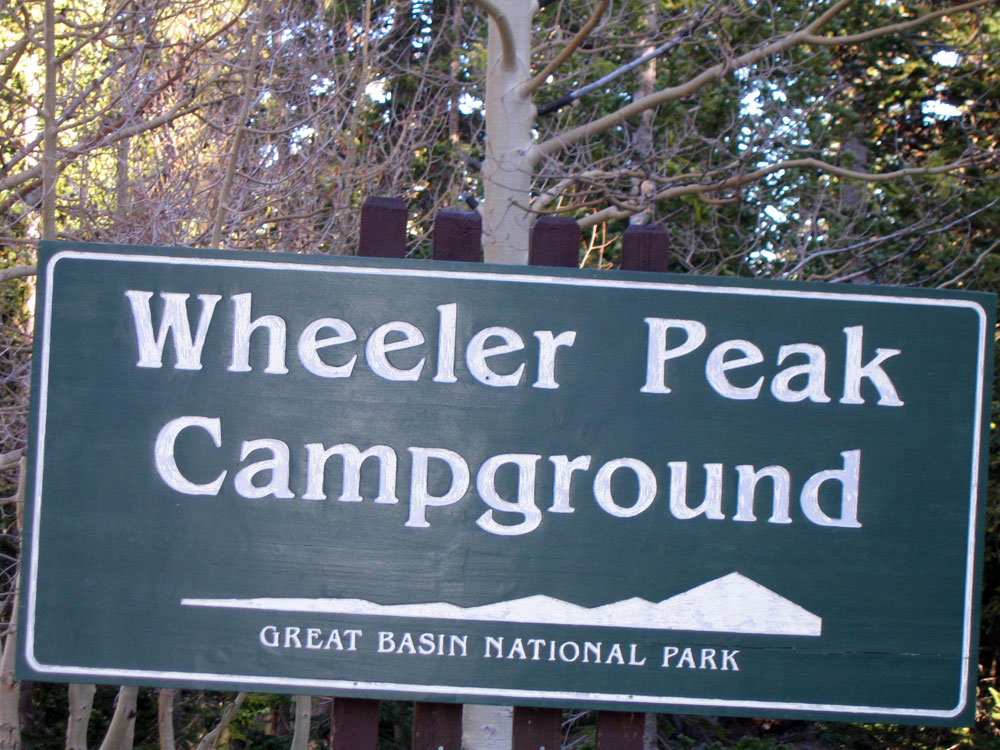 Wheeler Campground is one of five developed campgrounds at Great Basin National Park. As in most national parks, there are no hookups.
You'll probably have your choice of RV available campsites, since Great Basin is the second least visited of all national parks in the lower 48 states (ahead of North Cascades in Washington State). But to our surprise, this isolated park and the highway leading to it are discoveries that make the journey well worth the effort.
In addition to the park features, I need to mention the fee schedule – when we visited, it was $6 a night for developed campgrounds, $3 with the Senior Pass; now it's up to $12; but, wait! It's just $6 with the Senior/Access Pass holders. And there is no entrance fee with or without the pass.
That's the best deal we've ever had in a national park. You can help support the park by using the dump station for $5.
Costs of Lehman Cave tours are $8 and $10, depending on the route, and half of that for youngsters and seniors. More information is available here if you're interested. Quite a bargain for one of the most interesting caverns we have toured.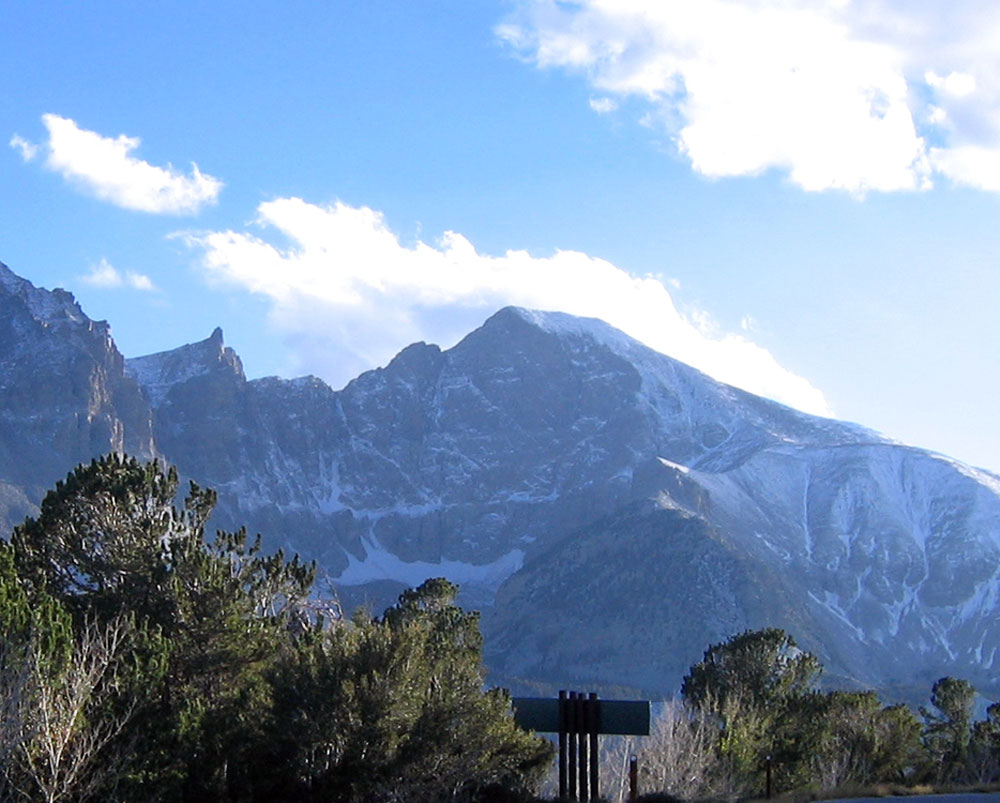 Views in Great Basin National Park are spectacular.
We have explored 45 of the 59 US national parks (camping in all but four in the contiguous states). Great Basin doesn't come up on our list of favorites, but maybe it's worth reconsidering. As memories of this out-of-the-way treasure popped into my mind, amplified by a review of my photos, it evoked the kind of feelings we should have when thinking about our national park system: nature, remote, spiritual, interesting, a place to be thankful for all the opportunities we have to experience the wonders of the natural world.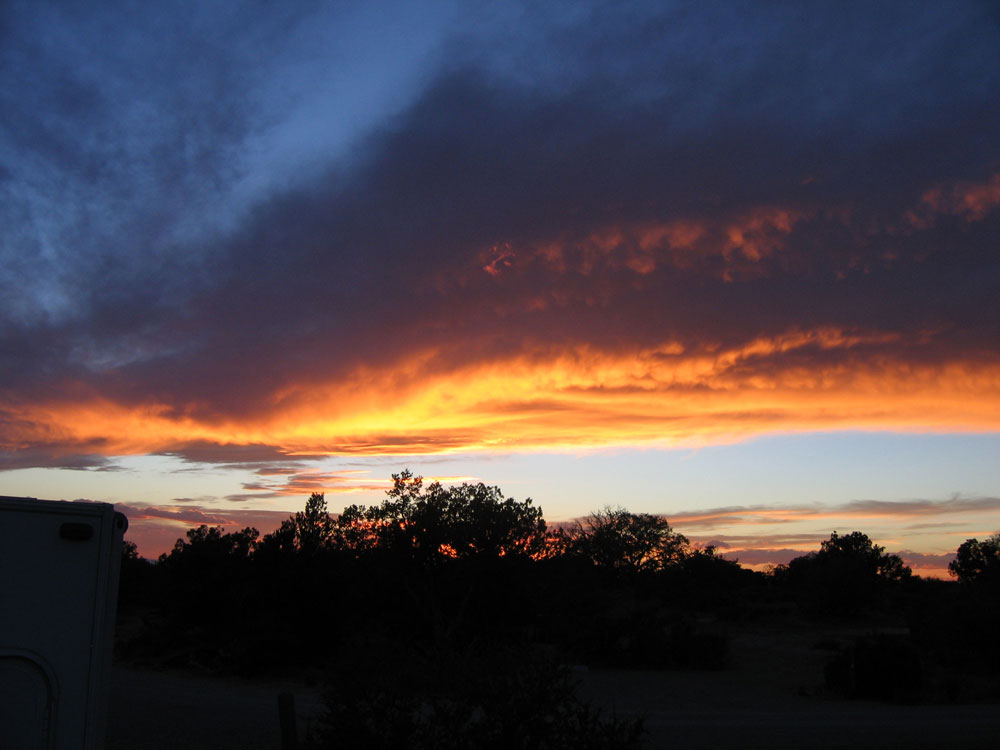 I couldn't pass up a classic sunset photograph taken from our campsite before the temperatures dropped dramatically.
What do you think? If you've visited this area in your RV travels, I'd love to know about it. Leave me a comment below.
From the Never-Bored RVers. See you on down the road.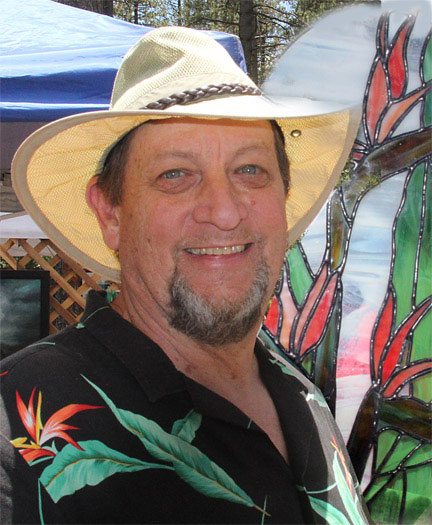 About the Author: Barry Zander spent a decade as a newspaper reporter and editor, was president of an advertising/PR agency, and was in marketing before retiring in 2006. That was when Monique suggested selling their home and buying an RV to travel North America. After five years full-timing, they bought a cabin in the mountains of Southern California, the base for continuing travels. You can read more of Barry's adventures on his blog, On Top of the World.