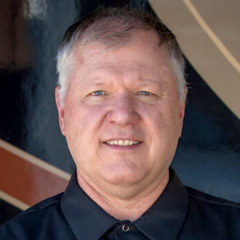 RV Solar Power Fundamentals + DVD
Dave Solberg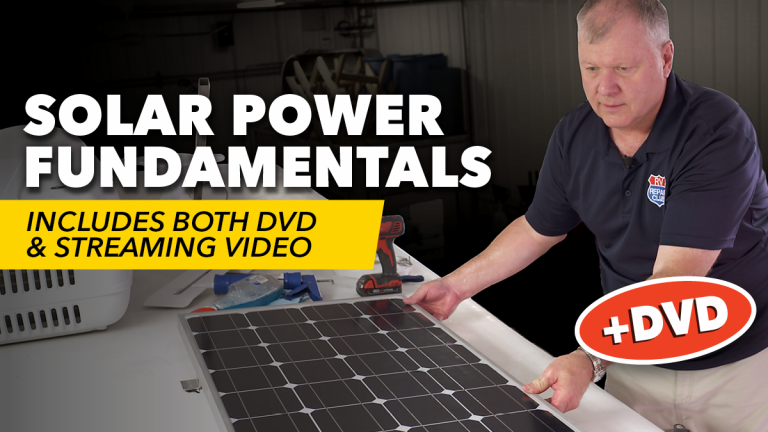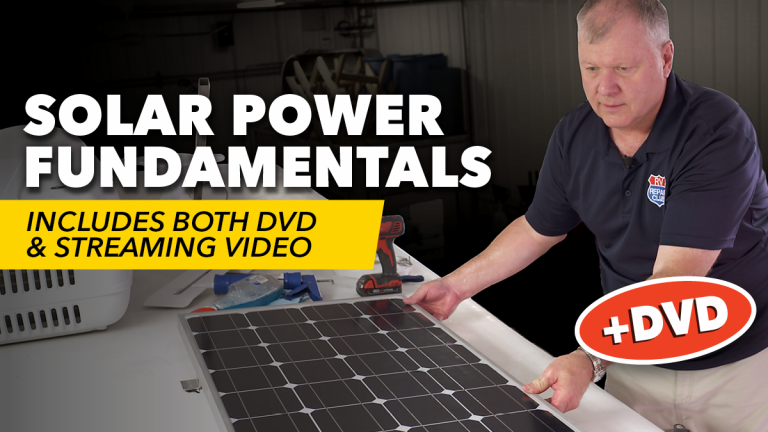 In-depth Instruction; over 94 mins
On-demand video access anytime
Bonus downloadable PDF resources
Access to class Q&A
Available for purchase: $17.50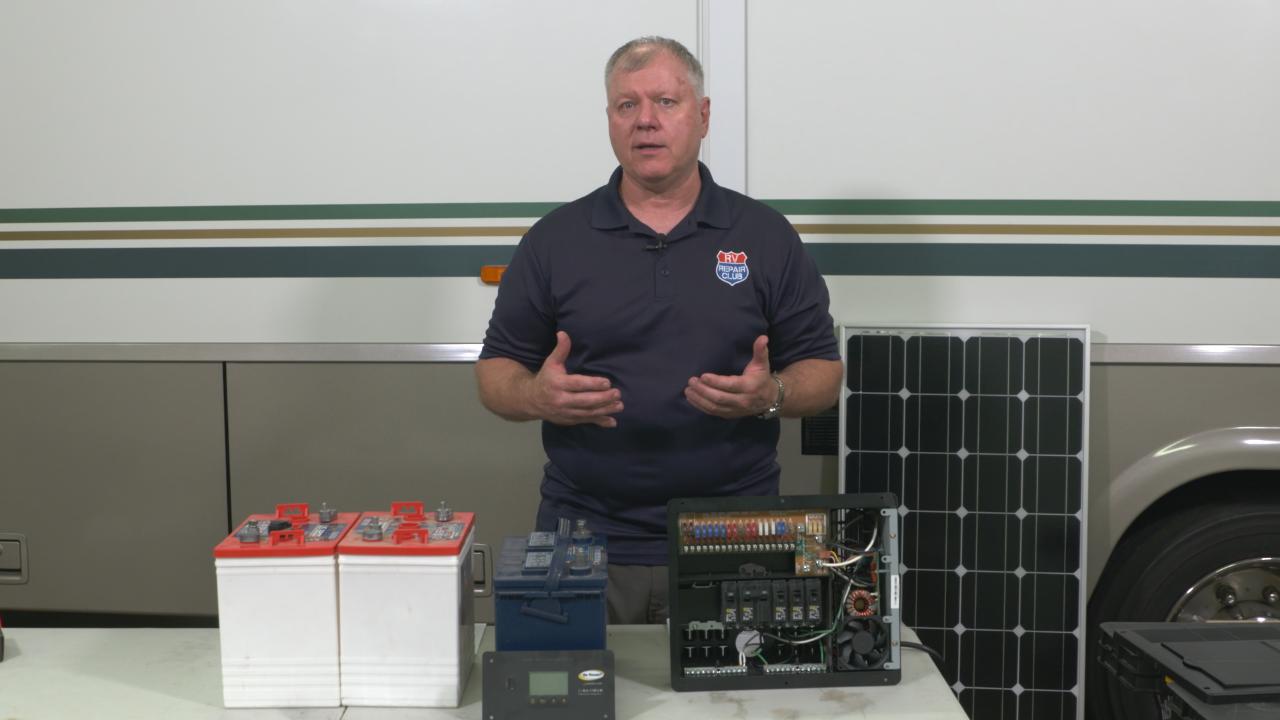 Session 1: Why Solar?
3:40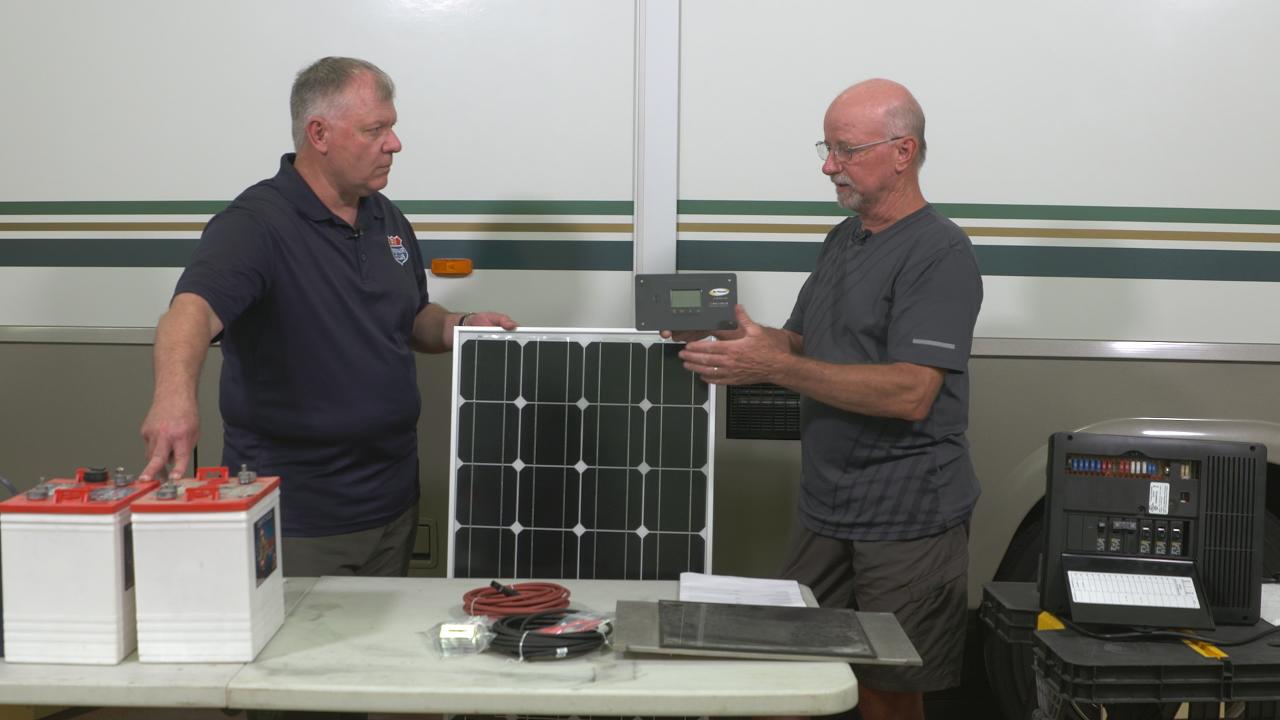 Session 2: How Solar Works
9:41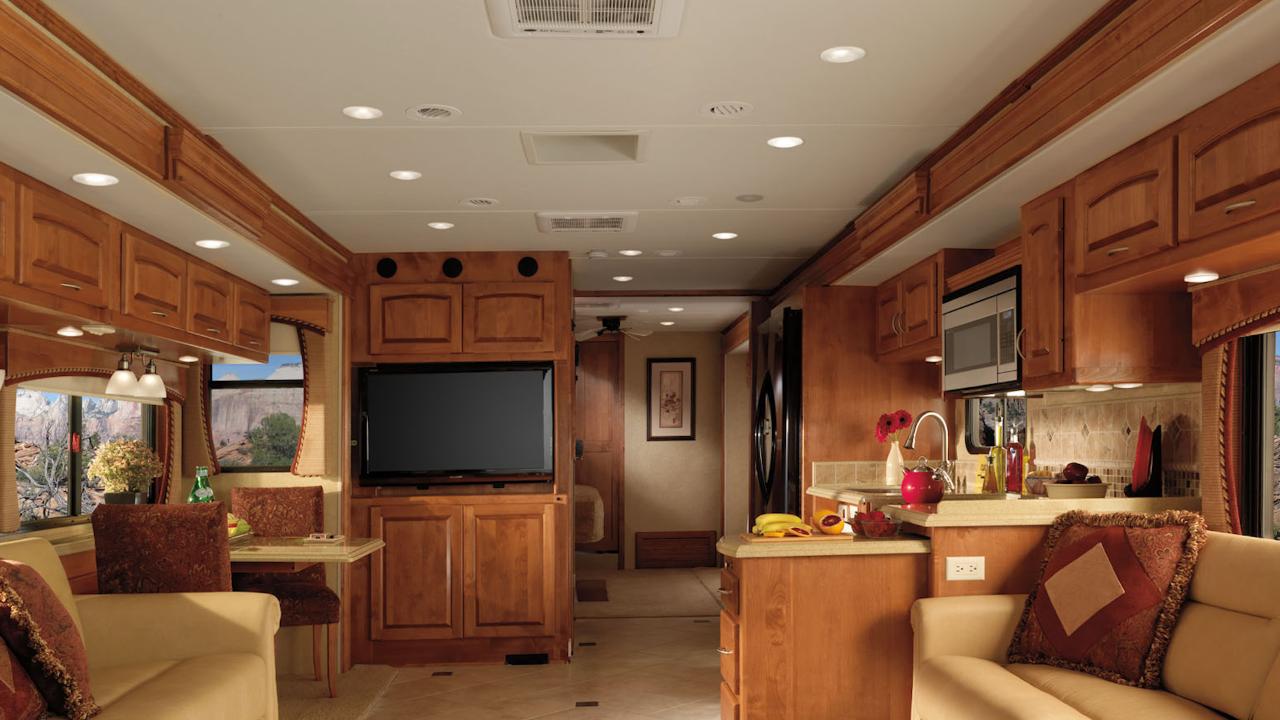 Session 3: Choosing the Right System
14:50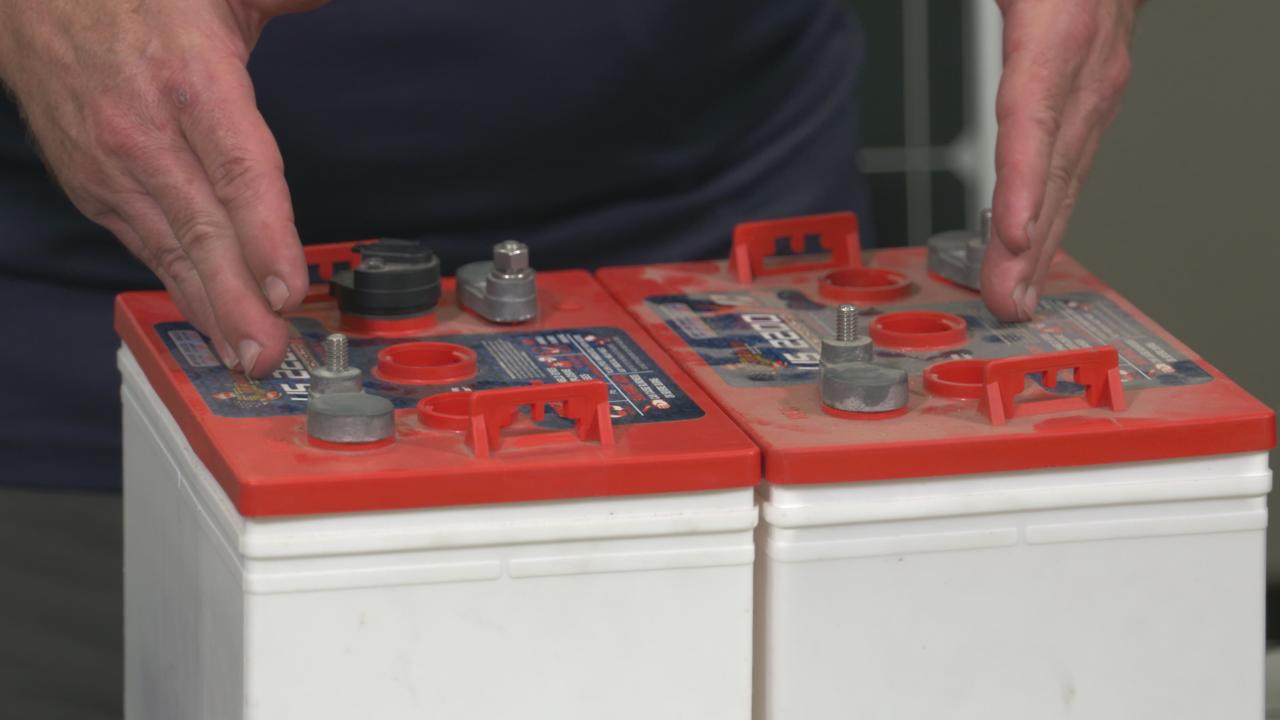 Session 4: Battery 101
13:17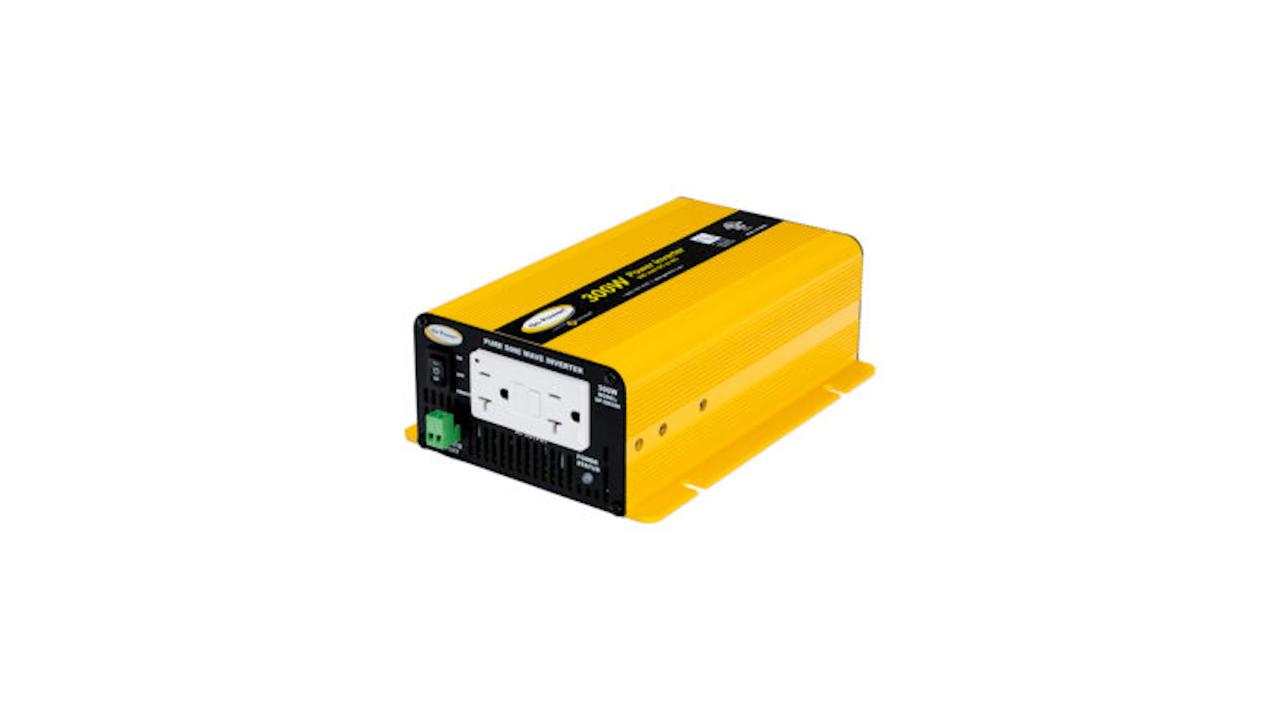 Session 5: Inverters
4:26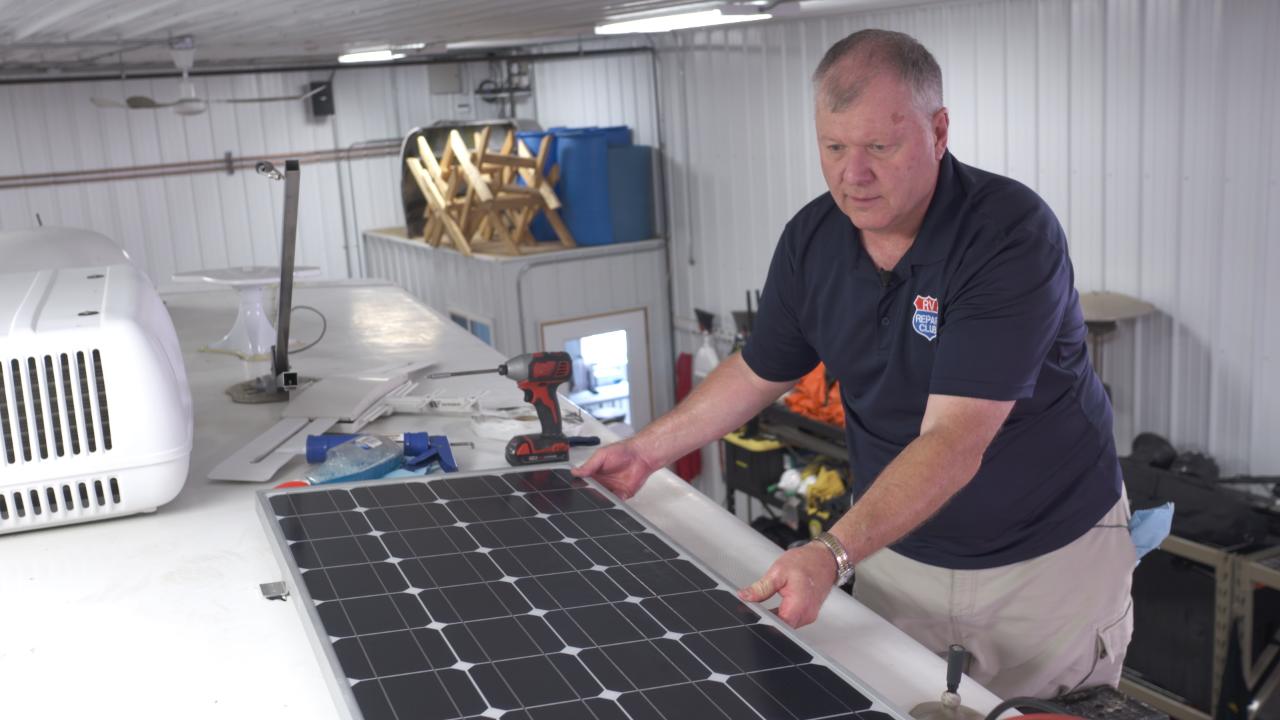 Session 6: Installation
42:48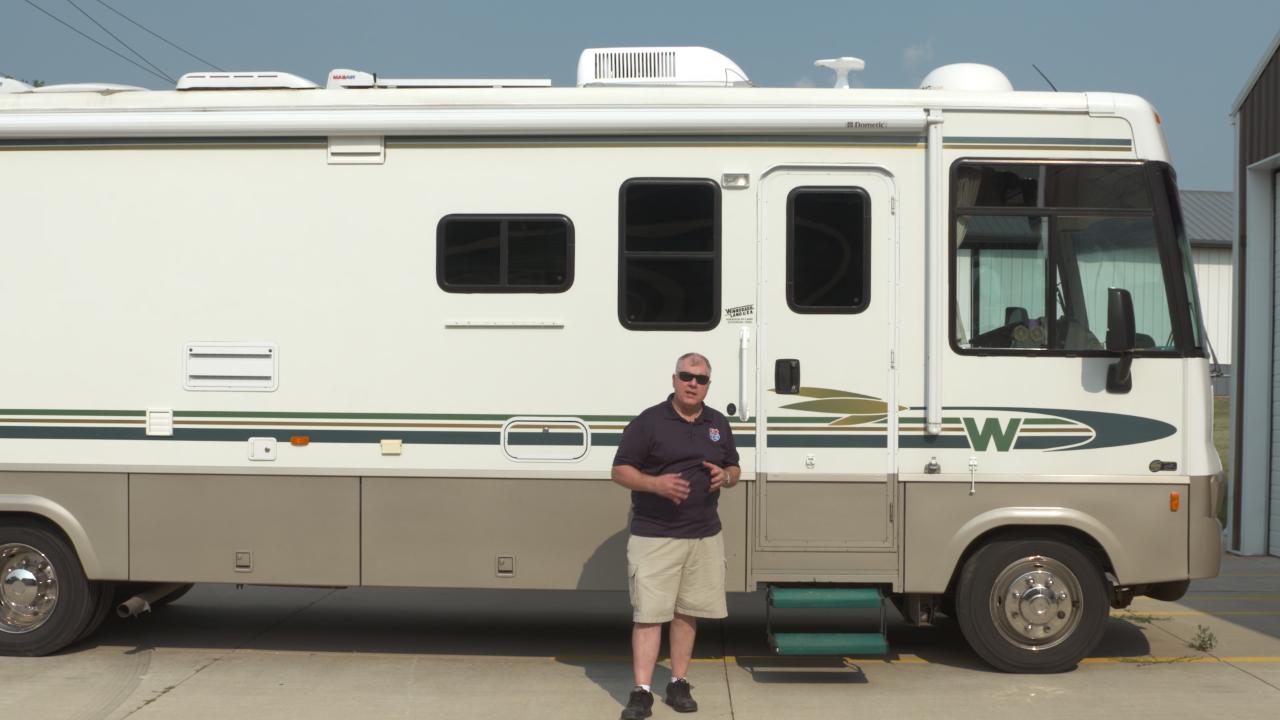 Session 7: Class Wrap Up
4:25
If you enjoy the freedom of traveling without relying on full-hookup RV parks or using a generator, solar power may be an excellent option for you – that provides you with the independence you're looking for.
In this instructional class, you will learn about solar power and the different types of solar panels, as well how you use them.
The solar configuration that is right for you will depend on how much boondocking you'll be doing, how much battery power you need, and therefore how much recharging you'll need. We'll talk about the freedom that solar can give you, such as going out in the desert boondocking without being tethered to an electrical source or running the generator all night long.
We're going to talk about inverters and how it takes some of that 12-volt power that you've just recharged from your solar panel and use it to run a refrigerator or other electronics inside that normally would be 120-volt.
You'll also learn about the controller and how important it is to have something that will regulate how much recharge you're going to get from your panel(s) down to your batteries so that you don't overcharge them.
We will also talk about battery capacity, it doesn't do any good to have the best solar panels in the world if you have batteries that become sulfated and are not holding a charge. It's important to understand your electrical needs so we will also talk about what runs on 12-volt inside the RV and how to make it run more efficiently so you don't drain the batteries.
Finally, we'll be working with an RVIA certified technician to install a solar system on an RV.
We're looking forward to teaching you how to capture the power of the sun!
In addition to the detailed video instruction you'll receive, this class will provide you with some downloadable resources and helpful information to keep, including a class guide you can follow and use as a reminder of the key points of the class instruction.
NOTE: You'll receive this Class video instruction in two forms: As on-demand streaming video (in your RV Account); and as a physical DVD, mailed to you.
Dave Solberg
Dave Solberg is the Managing Editor of the RV Repair Club. For over 25 years, Dave has conducted a wide range of RV maintenance and safety seminars, developed dealer and owner training programs, written RV safety and handyman articles, authored an RV handbook reference guide and logged over 100,000 miles on the road in an RV.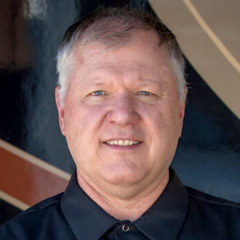 Bonus materials available after purchase
How do I know what the Class covers?
Do I have to be a Member of RV Repair Club to purchase a Class?
How do I purchase a Class?
How do I access/view my Class?
Do I have to take the Class right away?
Is there a limit on the times I can view my Class?
Can I view a Class on my tablet device or mobile phone?
How do I get access to the Bonus Materials for the Class?
How does the Class Q&A Resource benefit work?
Can I print out Class details?
What are PDF downloads?
Are there any system requirements to view the Class video content?
Why do you need my email?
Can I get a refund if I don't like the Class?
How do I contact RV Repair Club Academy?
Purchase Class
Purchase class and add to your personal library with on-demand video access.
Enjoy on-demand video access to this content anytime, anywhere for the one-time cost below.
You won't lose access, with or without an active current Membership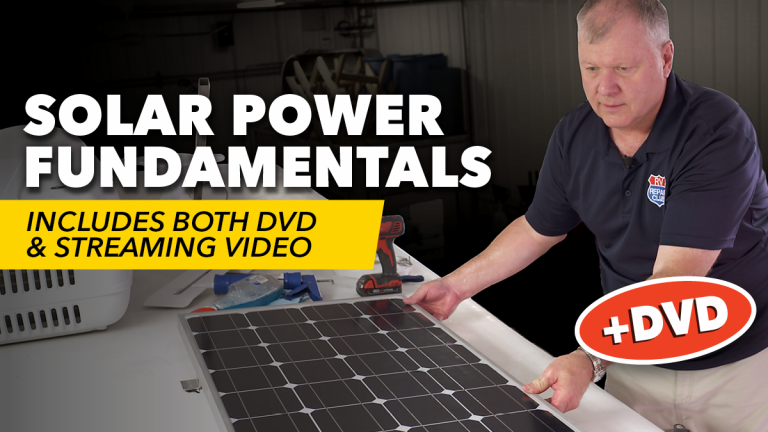 RV Solar Power Fundamentals + DVD
with Dave Solberg
RV Solar Power Fundamentals + DVD
Purchase this class for $17.50.