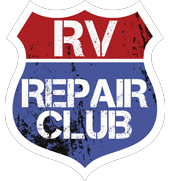 Thanks for Checking Out
the RV Repair Club
We have a very special deal for you! You're now invited to become a Premium Member. Here's your ticket to ALL of our best, most exclusive
members-only RV videos, tips and techniques. That's more how-tos, more repair & maintenance information, more inspiration, and more FUN!
Premium Members get full access to our ever-expanding library of videos designed to both educate and inspire. Normally a Premium
Membership is $49.00 for a year, but with this ONE-TIME offer you can get it all for only $5 for a full year. That's 90% off your first year!
Give RVRC Premium Membership a shot! Join today for just $5 and get our best RV maintenance videos, repair information and tips with
24/7 access to our experts.
NOW AVAILABLE TO YOU AT A VERY LOW PRICE!
Become A Premium Member

Join the RV Repair Club for an all-access pass
to hundreds of instructional RV maintenance
videos and inspirational ideas.

Bonus Video Downloads

Get 2 of our most popular video downloads at
no additional cost ($40 value).

New Videos Every Week

Get first look at all the new videos added
every week. There's always a new technique,
expert tip or upgrade project idea ready and
waiting for you.

Satisfaction Guaranteed

Cancel anytime to avoid future
payments just by calling or e-mailing us.
It's that simple.
WHEREVER YOU ARE, TAKE US WITH
YOU ON THE GO
Watch videos on your laptop or desktop computer.
Stream videos from your favorite tablet device.
Take us on the go and watch from your smartphone.
Check out one of our Premium videos.
IT'S LIKE HAVING AN RV REPAIR
TECHNICIAN WITH YOU ON THE ROAD!
Bring RV Repair Club videos into your shop or on the road!
With the ability to stream our videos on any mobile device, you
can now watch RV Repair and maintenance videos wherever
your travels take you. It's like having your own personal RV
repair technician with you for the ride!