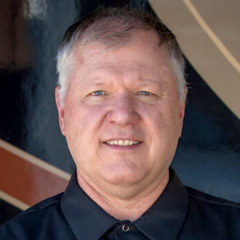 Dish Outdoors Accessories
Dave Solberg
A rapidly expanding RV entertainment market has given travelers the same level of customization and experience enhancement on their vehicles that they enjoy in their homes. In this quick video lesson, RV maintenance and repair expert Dave Solberg teaches you about the line of accessories that Dish Outdoors offers its satellite TV customers. If you're interested in taking your RV entertainment setup to another level, check out some of these add-ons!
Enhancing your RV satellite TV setup
Initially, when you enroll for your first month with Dish Outdoors – which, by the way, is pay as you go and thus you'll never sign a contract – you receive a Wally. Wally is your RV cable home base, just like the box in your home. Wally has DVR capabilities, so when you're out on a hike or taking in a sunset you can set Wally to record your favorite shows. Hook up an external hard drive and you'll be able to record more than 100 hours of content, perfect for when you run into a rainy weekend and you want to enjoy your comfort movies.
Another accessory that can amplify your viewing experience is an over-the-air (OTA) adapter. An OTA allows you to hook your Wally up to your antenna and pipe in local channels in addition to your regularly scheduled cable programming. There's also a USB WiFi adapter, which does require a WiFI source such as the Pace TravlFi to stream on-demand content from apps such as Netflix and Pandora. You don't have to worry about switching HDMI inputs, Dish plugs these things straight into your onscreen guide.
In addition to these accessories, Dave recommends a few other great options for bluetooth capability, stronger WiFi, and more. If you're looking to upgrade your RV entertainment and equip your rig with the latest and greatest, check out Dish Outdoors!
Popular RV Electronics videos
Explore videos by Dave Solberg