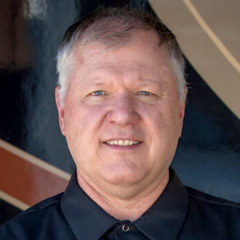 How to Find an RV Slide Out Seal for Older Models
Dave Solberg
If you've recently bought a used RV or own an older model that was produced by a manufacturer no longer in operation, it can be difficult to find replacement parts that fit your vehicle. A Club member emailed us recently to ask where they could purchase an RV slide out seal for their 2004 model. The manufacturer went out of business, which meant they were unable to go to the source to solve their problem. So the question is where does one look?
In this lesson, Dave Solberg teaches you where to search for parts that suit your specific RV. Focusing on the RV slide out seal, or gasket, as it's often called, Dave first walks you through the process of deciding which type of seal (type or bulb) your room requires. He explains how to do this by pulling your slide room out halfway.
Once you know the type you need, you'll learn where you can look for said RV slide out seal, or more specifically, who you should call. If that doesn't yield the right results, Dave recommends searching online at sites such as Get RV Parts and Trim-Lok. Give these options a try; if none work, give us a shout and we'll see if we can help in the hunt!
Explore videos by Dave Solberg