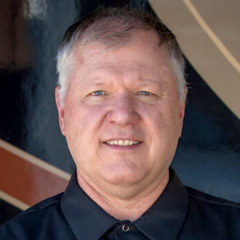 Improve Coverage with Winegard's RangePro Cell Booster
Dave Solberg
When you're traveling in your RV, even if you choose to escape completely, you might want to check in with the world every now and then. But in more remote parts of the country, cellular service can be nonexistent at worst and spotty at best. Luckily, providers such as Winegard have developed the cell booster technology you need to amplify what little cell service you can harness to touch base with friends, loved ones, maybe your employer…
In this free video lesson, RV maintenance and repair expert Dave Solberg introduces the Winegard RangePro Cell Booster with SureCell. He discusses the necessary steps for proper installation of this handy product, and explains how the system works to receive and redistribute your RV's available signal so you can connect and stay in contact whenever you'd like, wherever you'd like.
How to use a cell booster on your RV
The first step in getting your devices connected to reliable cellular service is installing the system correctly. As with most Winegard products, the installation process is practically a snap. All you have to do is mount the provided antenna atop your RV, either alongside the exterior wall or on your vehicle's roof. Either method can be accommodated with the included brackets.
Next, you'll run a coax cable from the exterior-mounted bracket into your vehicle's cabin. Be sure to check any walls/cabinets/panels for wires or pipes that you might drill into. Inside, find the best location to install your system's receiver. You'll want to place it in a spot that's in the open and accessible to all corners of the vehicle. Plug it in, follow the RangePro's user instructions to connect, and voila! You should be in business.
If you have any issues with installation or operation of your cell booster, you can contact a Winegard representative, and feel free to browse all of the company's line of products for cellular, internet, and cable connectivity.
Popular RV Electronics videos
Explore videos by Dave Solberg