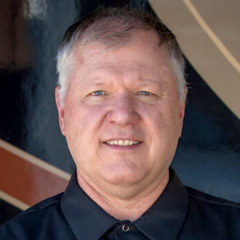 TV Antenna for RV Options
Dave Solberg
If you're like us, you feel better having the option to watch TV when you're out on the road. Having weather and traffic updates is crucial for certain parts of the country, and you never know when you'll be traveling during a big game. Depending on how much you use your TV antenna for RV while exploring the world, you might choose to upgrade your antenna equipment to get a better signal and make TV a little easier.
There are a number of options available to RVers looking to get the most out of their TV, from portable add-ons to fixed implements. It's important to determine which TV antenna for RVs is right for your viewing habits and your specific RV model. So in this video, to help you decide on the optimal equipment for your setup, we walk you through the range of options you might have when shopping for a TV antenna for your RV.
Buying a TV Antenna for RV
Are you looking for weather and traffic in a pinch or round-the-clock access to cable? Do you need portable and lightweight or can you swing a mounted unit that finds the signal automatically? What about a particularly favorite channel? These are all considerations that should be addressed when you're shopping for a TV antenna for RVs.
To demonstrate why it's important to tailor your equipment to your unique needs, Dave Solberg talks about the various classes available of TV antenna for RV and explains the ideal setup for each. You'll learn what separates a portable window-mounted unit from a roof-mounted dish that searches for a signal without you having to move a finger. If you're in the market for a TV antenna for RVs, here are the tips and know-how you need to buy the right TV antenna for your RV.
Explore videos by Dave Solberg