Making the turn to drive the loop around the Olympic Peninsula feels as if you're stepping back in time about 30 years. The Peninsula's Route 101 is 350 miles long, circling the majestic Olympic Mountains, spectacular beaches, and lush rain forests, all with a very laid-back and friendly atmosphere.
As the logging industry has declined in this part of the world, locals are finding ways to make their beautiful area more tourist-friendly, utilizing the bountiful fresh seafood found in their waters, the crops and fruit produced by local farms, plus local wines and microbrews. Farmers' markets abound with celebrations of live music, colorful stands of fresh fruit and vegetables, and beautiful flowers and hand-crafted wares.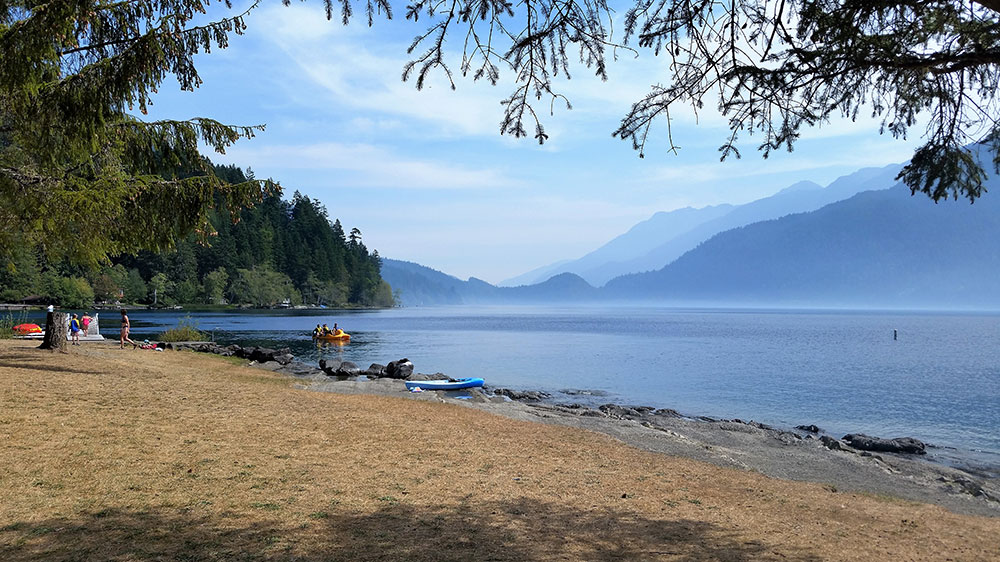 Visiting the Olympic Peninsula
We began our journey up the eastern side of the Peninsula just outside of Olympia, Washington, and spent the first night in Potlatch, with a magnificent view of the Hood Canal. We visited a local native fish factory and picked out a wonderful piece of fresh salmon, caught that morning and only $5.50/lb!
Nearby, the small towns of Quilene and Brinnon are the gateway to deep water marinas and three major rivers, not to mention clam and oyster beaches. Whitney Gardens is a world-renown rhododendron nursery.
Numerous state parks and private RV parks dot the route along the 101 highway. The road is in good condition, but it does take you back 30 years or so, and can be quite curved and narrow in some places. We had no problems with our 31' fifth wheel, but longer vehicles, particularly trailers, may have some difficulty maneuvering some of the sharp curves.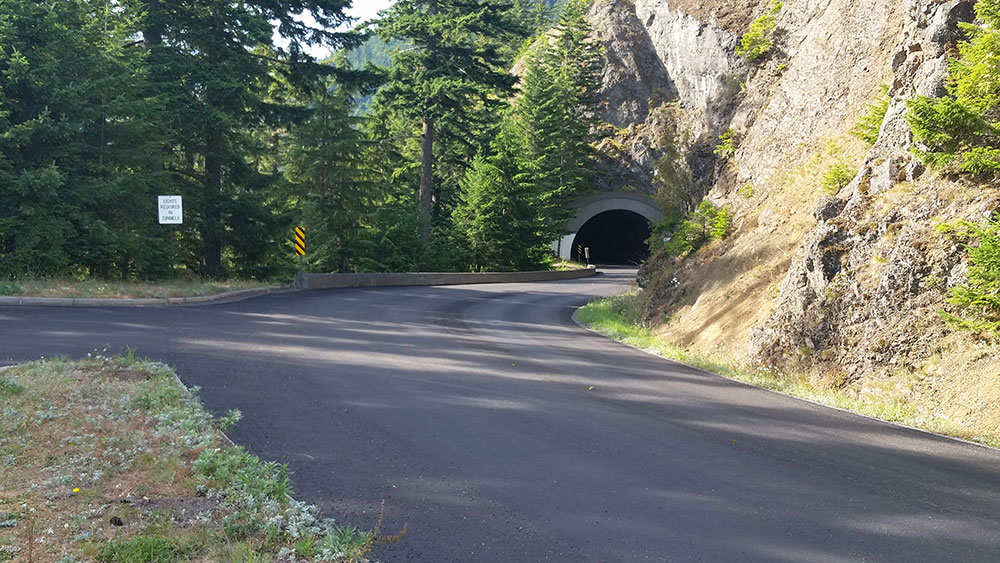 Fox News was not referring to the climate when it named Port Townsend as one of America's "Top 10 Coolest Towns" – it was more about its authentic charm and heritage as a Victorian seaport. It is one of only three Victorian seaports on the National Register of Historic Places and is definitely worth a visit. Their Farmers Market attracts visitors and locals alike with more than 70 vendors, 40 farms, artisan bakers and cheese makers, plus arts, crafts, and music. Fort Worden State Park is a reconstructed historic fort right on the coastline, and there is camping right next to it right on the beach. Sunset magazine recently named this community the "Paris of the Northwest" for its art scene and galleries.
We based ourselves for several days in Port Angeles, spending most of that time exploring Olympic National Park and Lake Crescent. While the town may not provide quite as much charm as neighboring Port Townsend, it offers many facilities and chain stores for this part of the world. (Think Walmart and Safeway…) We feasted on local Dungeness crabs, again caught that morning. There's even a Dungeness Crab and Seafood Festival in October, which includes hands-on crab catching.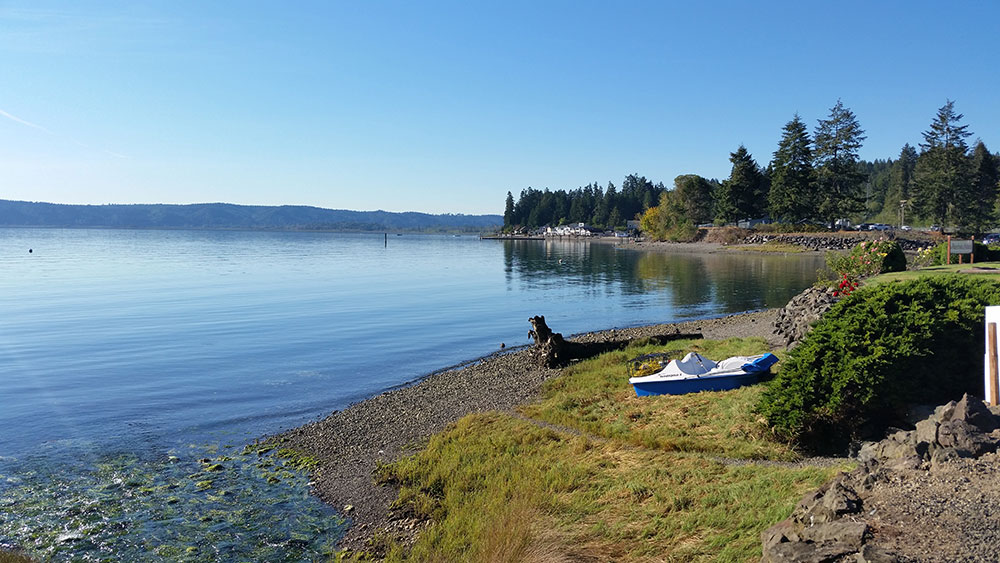 We also hiked along the Elwha River to see the largest dam removal operation in US history, which began in 2011. Originally this river ran wild, connecting mountains and seas in a thriving ecosystem. The river proved to be an ideal habitat for anadromous (sea-run) fish, with eleven varieties of salmon and trout spawning in its waters. However when logging became more abundant in the early 1900s, two dams, Elwha and Glines Canyon, were built on the river. The dams fueled regional growth, but blocked the migration of salmon upstream, disrupted the flow of sediment and wood downstream, and flooded the historic homelands and cultural sites of the Lower Elwha Klallam Native Americans. The original Elwha River Dam had no ladders for salmon to return to their birthplaces to spawn. In 1992, Congress passed the Elwha River Ecosystem and Fisheries Restoration Act, authorizing dam removal to restore the altered ecosystem. Today, the Elwha River once again flows freely from its headwaters in the Olympic Mountains to the Strait of Juan de Fuca.
The western side of the Peninsula offers plenty of practically deserted beaches and world-famous fishing for salmon and halibut. There's plenty of wildlife to see, including puffins, raptors, bald eagles, and many coastal birds. Depending on the time of year, gray whales and orcas can be spotted breaching in the waves.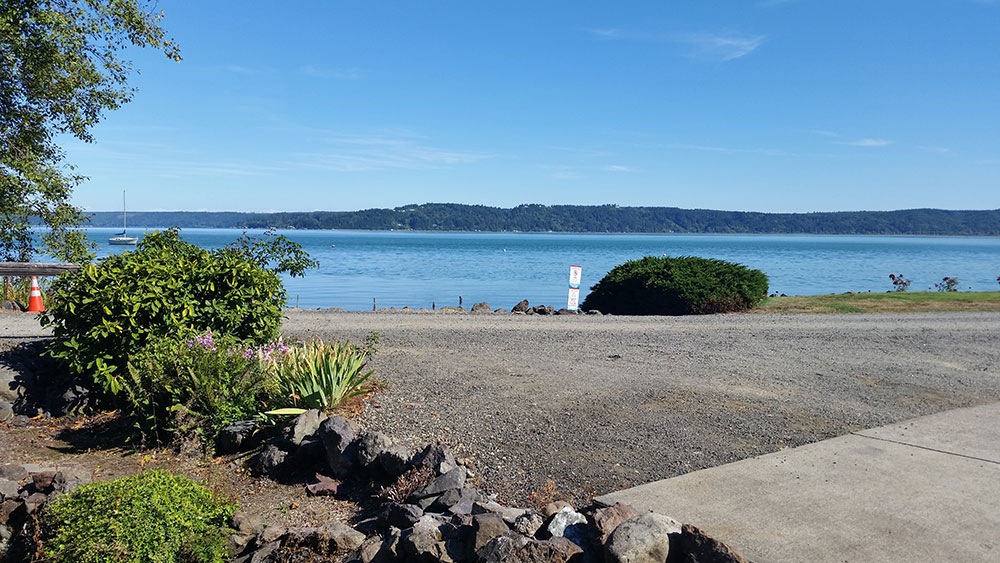 Forks is a small town catapulted to fame by the Twilight novels and movies. Supposedly the rainiest town in the United States, it didn't let us down. Twilight fans can take self-guided tours of the high school, hospital, and restaurant made famous by the series. For us, the main attraction was the Hoh Rain Forest – a dense rain forest valley which is sustained by 12 to 16 feet of annual rainfall. There are several walks of less than two miles, plus longer hikes into the glaciers and falls of Olympic National Park's interior.
The spectacular scenery continued as we headed down to the southwestern corner of the Peninsula. The Quinault Valley surrounds Lake Quinault and the Quinault Rain Forest Loop Drive is a 31 mile road around the lake, venturing into the southwestern corner of Olympic National Park with magnificent views of the Olympic Mountains. Giant trees and waterfalls line the road while elk, deer, and other animals make this their home.
The diverse scenery, great seafood, and friendly atmosphere we found all through the Olympic Peninsula made this a highlight of our trip. We will definitely be back!
Next up, a more in-depth look at our visit to Olympic National Park.
Until next time…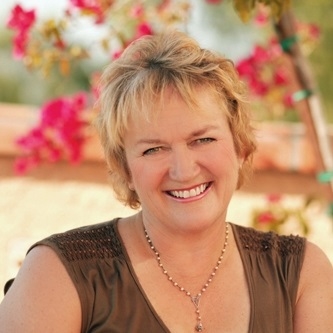 About the Author: A familiar name to many RVers, Sue Bray has worked in the RV industry for 35+ years. Over the summers, Sue, her husband Mel, and their boxer Harley take off to tour the country in their 31' fifth wheel, with no exact plans except to have an adventure. She chronicles their travels as well as lessons learned along the way in an ongoing blog series at RV Repair Club called On the Road with Sue.
6

Responses to "On the Road with Sue: The Surprising Olympic Peninsula"