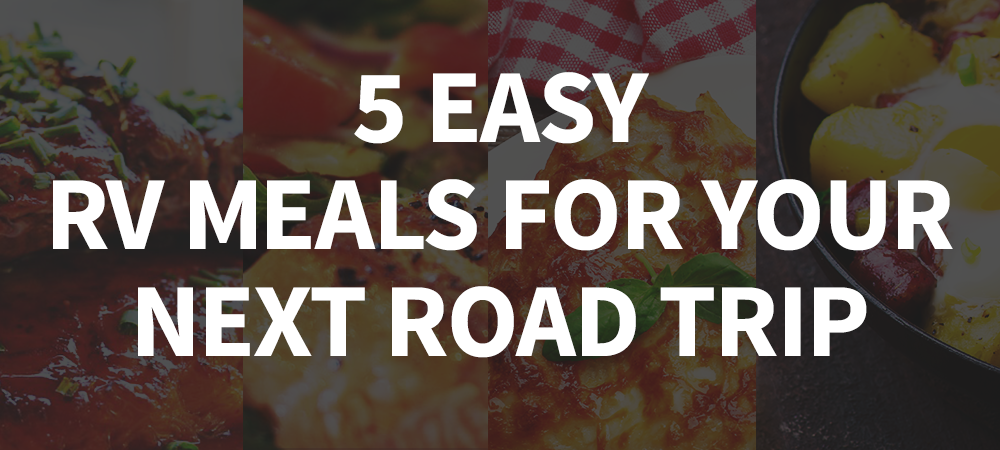 Thanks to cramped quarters and a lack of specialized appliances, cooking while touring the country in an RV can become claustrophobic and repetitive. There's typically only enough space for essential cookware, and RVers often opt to ditch fresh produce for processed and boxed food that will last. So how do you keep things interesting and healthy?

That's where the Internet comes in. Name your favorite meal, and someone has probably blogged about trying to make it (successfully or not) in an RV kitchen. To break the monotony of oven-baked pastas, grilled meats, and sandwich concoctions, here are five creative low-cost recipes you should try out the next time you hit the road in your RV.
1. Single-Skillet Country Breakfast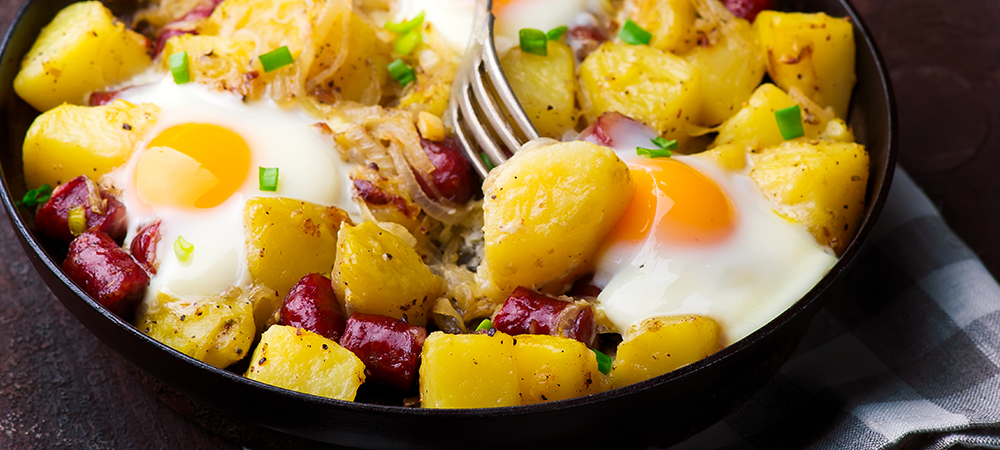 Simplify your morning meal and jumpstart your day with a smorgasbord of hearty ingredients. All you'll need for this minimalist country breakfast is a cutting board and a high-quality skillet. Feel free to experiment with your go-to vegetables and any spices you prefer—you just can't go wrong!
2. Eggplant Lasagna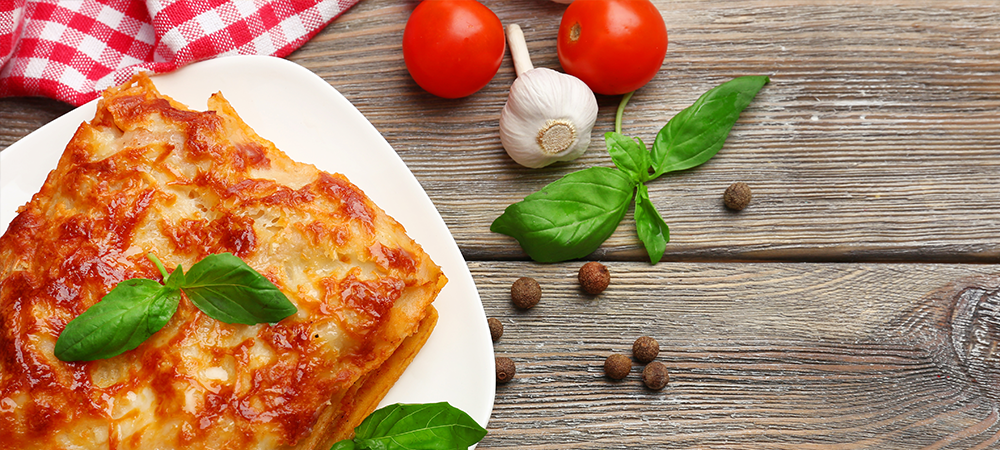 With some of our favorite summer vegetables making their way onto grocery store shelves, it's easy to swap out the meat heavy dishes for something refreshingly fresh once or twice a week. This eggplant lasagna recipe checks the boxes of two key factors in order to be a great RV meal: It's filling enough to satisfy the whole family and all ingredients required will hold up well in the fridge and the cupboards.
3. Slow Cooker Pot Roast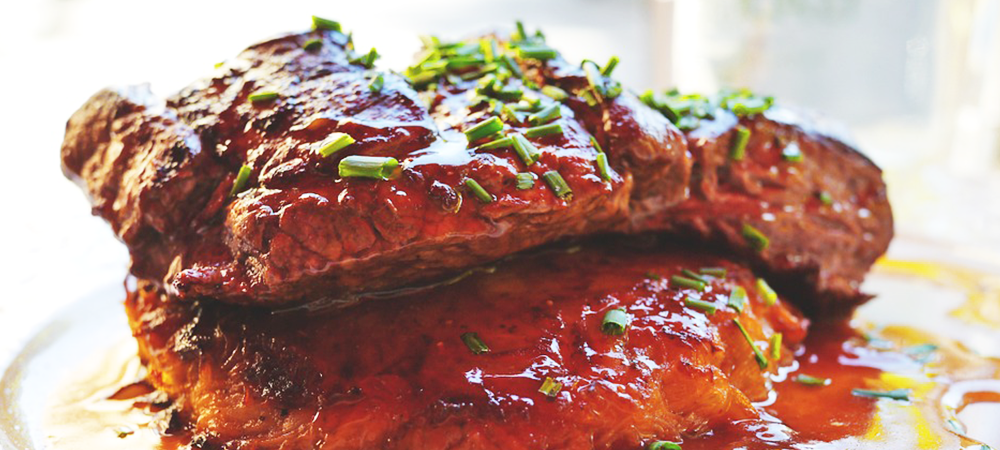 If you haven't yet invested in a slow cooker for your motor-home, bookmark this page and get yourself to a home goods store. We're all about this savory pot roast dish, but you'd be hard pressed to find a slow-cooked meal that fails to delight. Throw in the ingredients when you start your morning routine, then enjoy the mouthwatering smells as your food cooks throughout the day.
4. Grilled Salmon with Dijon Maple Glaze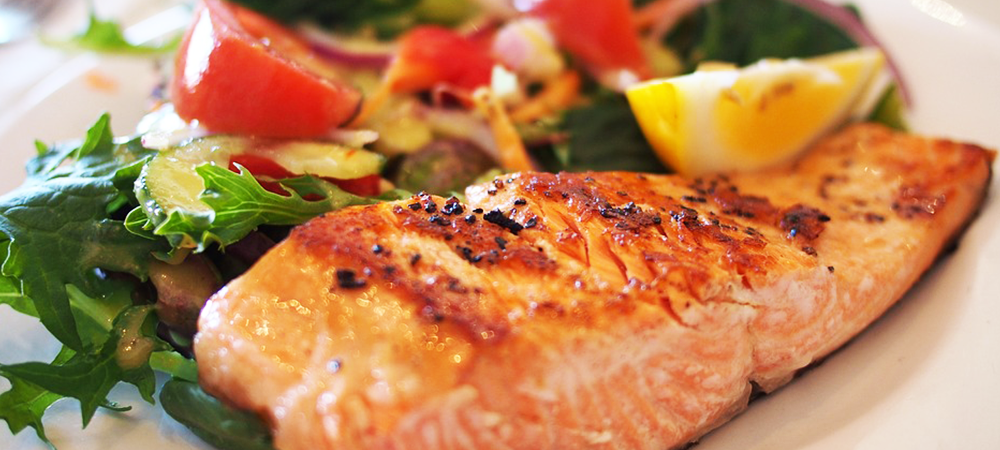 Similar to slow cooker recipes, we've never been steered wrong when it comes to marinating salmon in a sweet and salty dressing and letting the grill do its work. This quick marinade requires little effort and can be paired with any number of sides, from robust greens to flavor-complementing rices.
5. Bacon-Wrapped Asparagus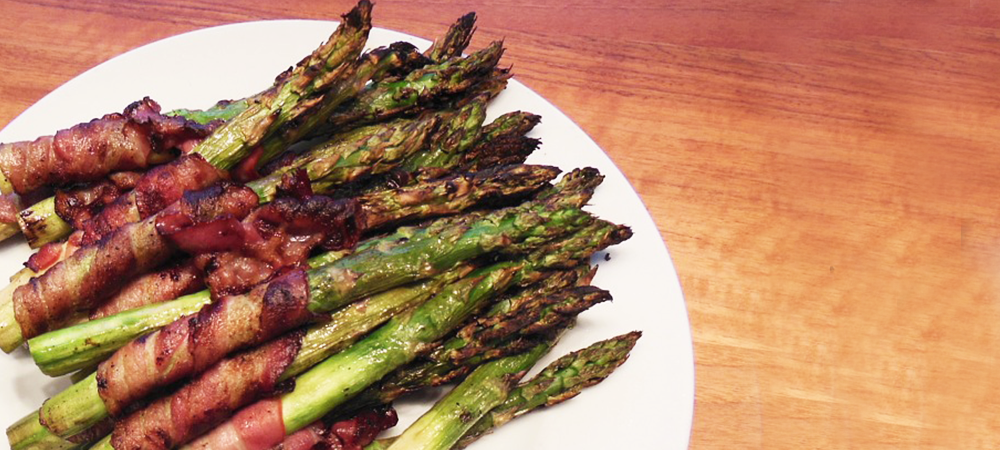 Speaking of sides, why not treat yourself by creating something that's healthy but a little bit indulgent? You say bacon wrapped around a roasted vegetable, and we'll come running. We're not trying to tell you what to do, but we bet this dish would fit perfectly alongside that salmon.
Whether you're headed out for a long haul or just a weekend jaunt, try to have some fun in the kitchen with your RV meals. There's always a new recipe to try, just a Google search away.

Interested in more information about cooking in your RV? You might like:
Campfire Cooking: One Skillet Breakfast Hash
5 Helpful RV Cooking Hacks