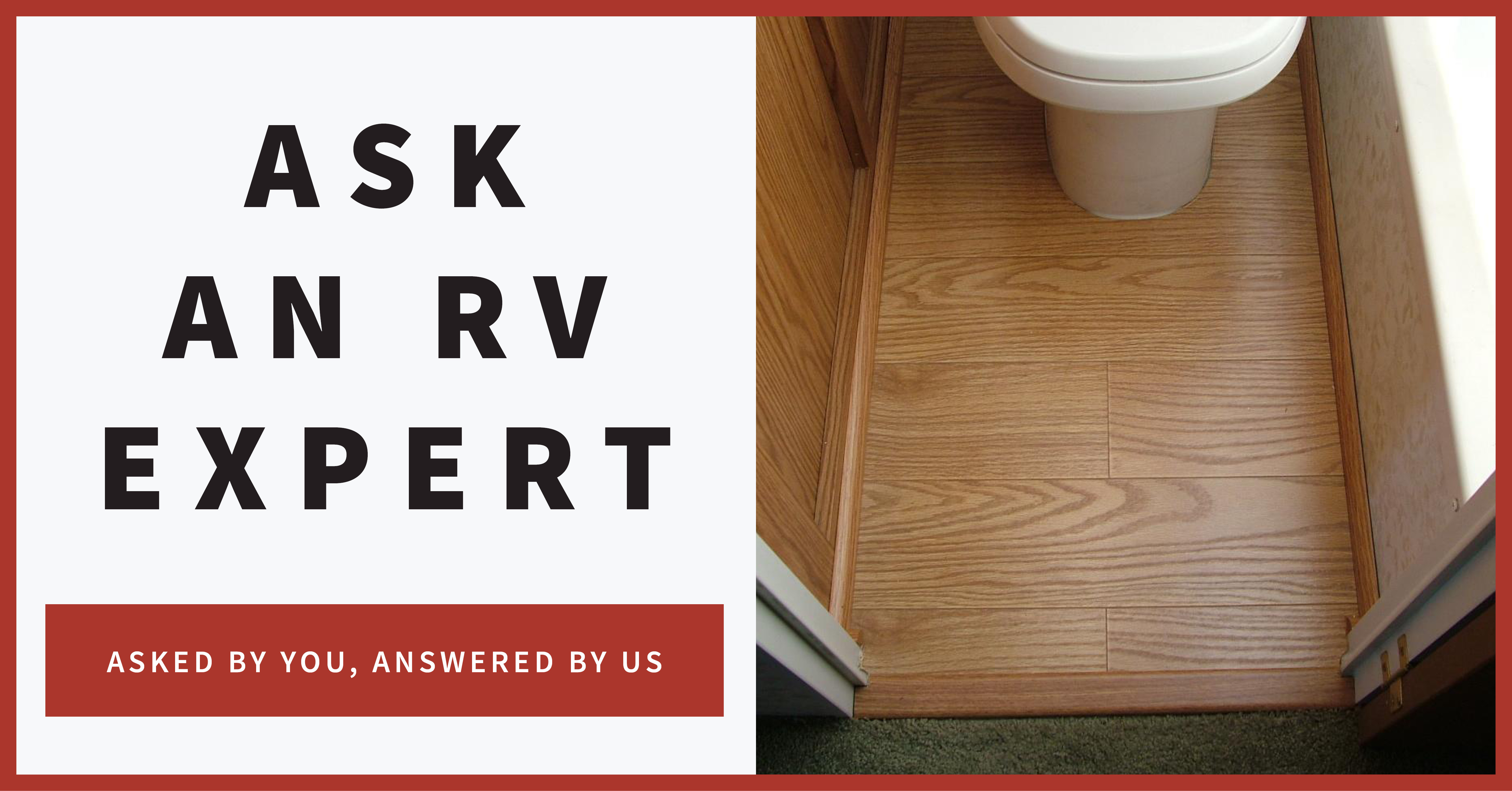 Question
I own a 1999 Holiday Rambler Endeavor and am wondering how I replace the tile and sub-floor around a toilet after a toilet leak? I am a do-it-yourself RV owner.
Submitted via email
Answer
Typically the floor of your RV is a sandwich design of wood panel, block foam insulation with framework, and an upper 1/2" plywood sheet. Some manufactures did put an additional thin subfloor for tile while others did not.
You should be able to remove the tile with a strong putty knife or wood chisel and get a good look at what is underneath. If you let it dry really good, you may not need to replace the sub-floor at all.
My folks had water lines burst on their Class A several years ago and we peeled the carpet back, let it dry, and it was good for years. If the wood is rotten, you can cut out the damaged section and replace it with the same thickness wood and re-tile.
Hope this helps,
David Solberg
Related:
8 Tips For A More Luxurious RV Experience

Do you have an RV repair question you'd like answered by an expert? Email your question to editor@rvrepairclub.com or reach out to us on Facebook.
Please note: questions may be edited for clarity and relevance.