There are 28 State Parks in Arizona. Located from the southern part of the state at the U.S./Mexico border to the Colorado River to the west and everywhere in between, Arizona's State Parks reflect the diverse geography which makes up this state.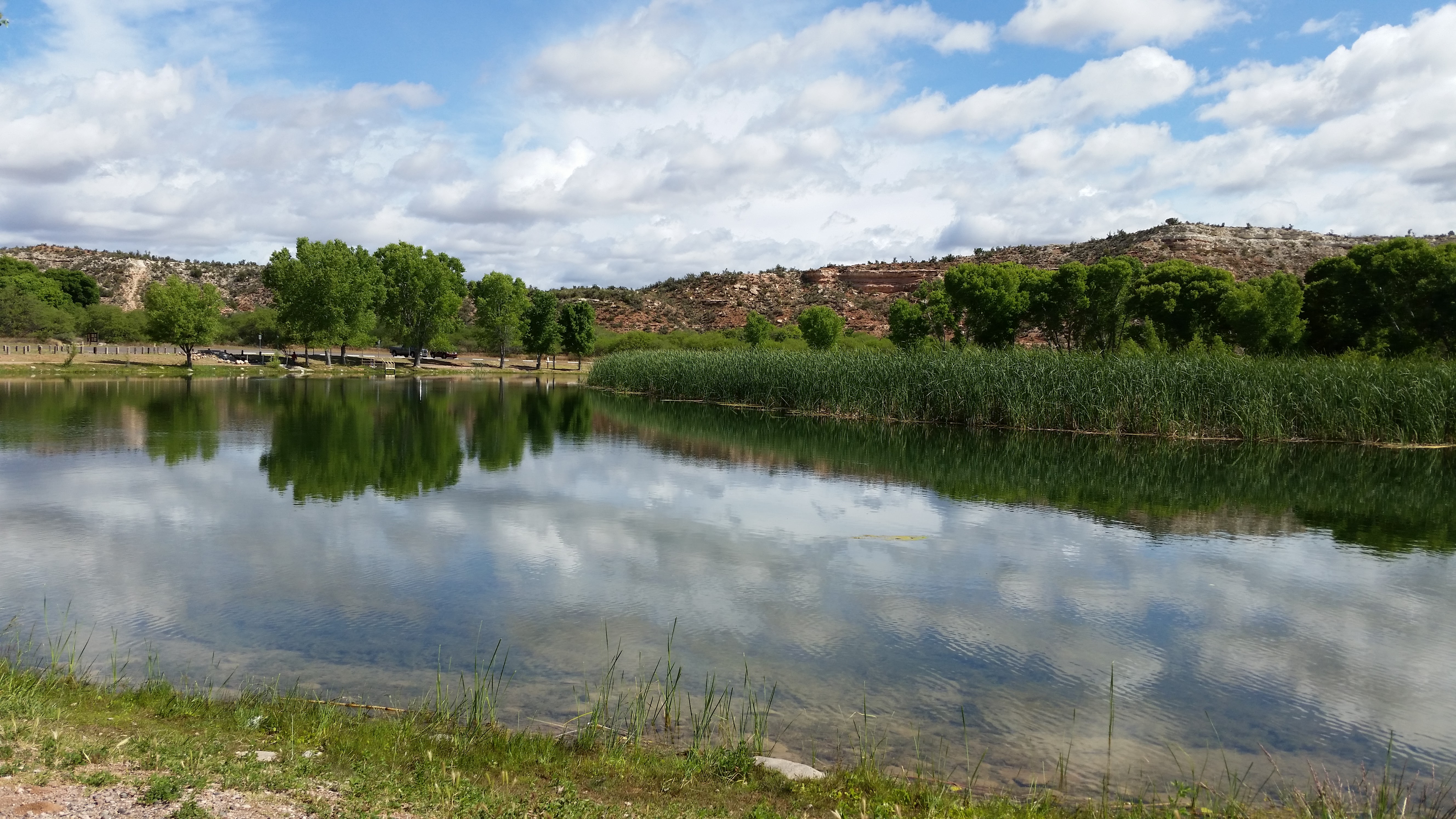 We have not visited all 28 parks….yet. But we're working on it. Many have RV sites with water and electric hookups and a few even offer camping cabins. The Arizona State Parks website AZStateParks.com is an easy user-friendly site to visit, with site-specific photographs of individual campsites and information. It's simple to make reservations on the site for a one-time $5 fee and we've found RV camping fees with water and electric generally run about $30/night. These somewhat hidden gems are popular destinations, so reservations are highly recommended.
Here are four of the parks we've visited – be sure to check back for updates, as there will be more!
Dead Horse Ranch State Park
Located in northern Arizona's Verde Valley just outside of the small towns of Cottonwood and Clarkdale, Dead Horse Ranch State Park was sold to the state in 1971 by rancher "Cap" Ireys. The ranch got its odd name from one of Ireys' daughters. After looking at several properties to purchase in 1950, the rancher asked his children which one they liked best. The answer was "the one with the dead horse lying in the field". The name stuck.
This park was our first destination after we purchased our fifth wheel trailer. Sitting at 3,300 feet in elevation, the park today offers two RV camping areas – with spacious sites with water and electric and lots of space between neighbors. There's so much to do right at the Park, it's really not necessary to ever leave, but the nearby ghost town of Jerome, the surrounding Coconino National Forest, the Verde River and upscale Sedona all have plenty to offer. At the Park, there are hiking, biking and equestrian trails, one of which actually connects to Red Rock State Park in Sedona, which does not permit vehicular access.
There are three fishing lagoons in the park, and the Verde River is regularly stocked with rainbow trout during the winter.
Catalina State Park
If you're visiting Tucson, in my opinion there's no better place to camp than Catalina State Park. It's located within the city limits and just minutes from the metropolitan area. Despite the location, it's a completely different world from the city hustle. Situated at the base of the majestic Santa Catalina Mountains, the Park harbors all kinds of desert wildlife and plants, including nearly 5,000 saguaro cacti on its 5,500 acres and more than 150 species of birds! There are trails galore for hiking, biking and equestrian use.
RV sites are spacious, again with lots of room between spots with both water and electric hookups available. There's lots to do in Tucson, but again, there's so much to do and enjoy right in the Park.
Arizona sunsets are legendary, but at Catalina State Park they are absolutely breathtaking. As the sun sets, it is reflected on the Santa Catalina Mountains which encircle the Park, creating ever changing rainbows of colors. The air cools down and it's the perfect time for a walk or just to sit outside the rig and watch the shifting light show in an absolutely gorgeous and pristine setting.
Patagonia State Park
If you continue south from Tucson toward the Mexico border, you will find the small towns of Sonoita and Patagonia, and then Patagonia State Park. The terrain here is surprising – we're no longer in the desert but in southeastern Arizona's rolling hills – in fact this Park sits at 3750 feet elevation. The Park's campground overlooks beautiful Lake Patagonia – a 265-acre man-made lake. Boats, paddle boats and kayaks are available for rent and there are two boat launch ramps. During the winter, the lake is stocked with trout.
We found that some of the campsites here were closer together than the other state parks where we had stayed and ours was somewhat of a tight fit as it was built into a bank going down to the lake, but once we were situated, it was close to perfect.
There's a small beach for swimming, and for those not staying in an RV, there are actually 12 campsites (no electricity) which are only accessible by boat. The beautiful Sonoita Creek Trail meanders through the Park and it's quite likely you'll see whitetail deer roaming around, although our wildlife experience on this trail consisted of a few friendly cattle.
The big draw of this Park are the birds – canyon towhee, Inca dove, egant trogon, vermilion flycatcher and even black vultures and a variety of hummingbirds all call this area home. Expect to also see small groups of people with binoculars on the loose in the early morning hours. In fact the National Audubon Society has designated the Park as an Important Birding Area.
The small town of Patagonia doesn't have too much to offer in the way of facilities, but if you're looking for some south of the border excitement, the border town of Nogales is just 12 miles from the Park. Remember to bring your passport if you want to cross into Mexico.
Buckskin Mountain State Park
Just outside of Parker and sitting right on the Colorado River is Buckskin Mountain State Park, offering some grand mountain and river views, not to mention some great mountain hikes and water sports. The 126 RV sites offer water and electric and are nicely spaced apart amongst beautiful big trees, many with views of the river. Cabana sites for tents and small RVs are located right on the river.
The park has a beach, playground, boat ramps and even a restaurant right on the water. During the winter, rangers lead informative hikes of the surrounding areas and there's even a campfire social in the evenings. There's even a desert tortoise living right near the ranger station.
Of course, the Colorado River offers fantastic boating opportunities, and it's possible to cruise down to nearby Parker and dock at one of their riverside bars or restaurants. For a more tranquil river experience, kayak across to the California side where you can explore grottos and caves right across from the campground.
It's a short and scenic drive heading north following the river to Lake Havasu, home of the London Bridge.
We had such a great time at Buckskin Mountain State Park that we made reservations for the following year. Hopefully, it will be an annual visit!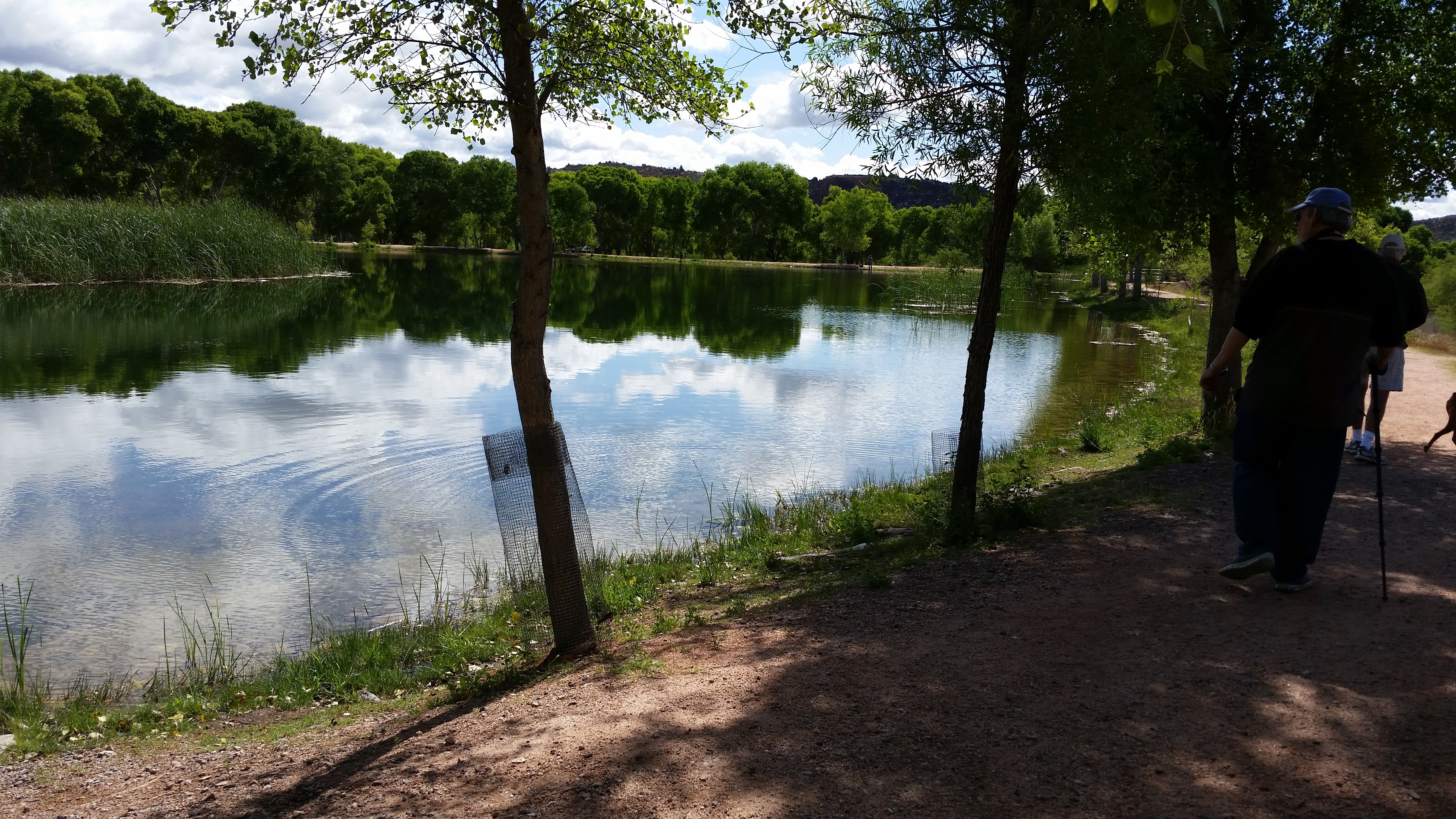 Be sure to check back as we continue to explore the beautiful state parks of Arizona. Let us know which ones are your favorites!
Until next time…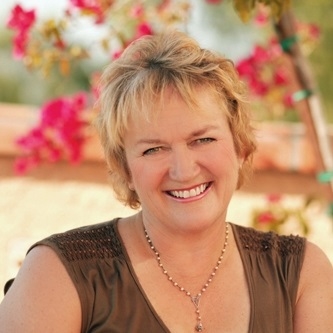 About the Author: A familiar name to many RVers, Sue Bray has worked in the RV industry for 35+ years. Over the summers, Sue, her husband Mel, and their boxer Harley take off to tour the country in their 31' fifth wheel, with no exact plans except to have an adventure. She chronicles their travels as well as lessons learned along the way in an ongoing blog series at RV Repair Club called On the Road with Sue.
13

Responses to "On the Road With Sue: Arizona State Parks – Just a Sampling!"