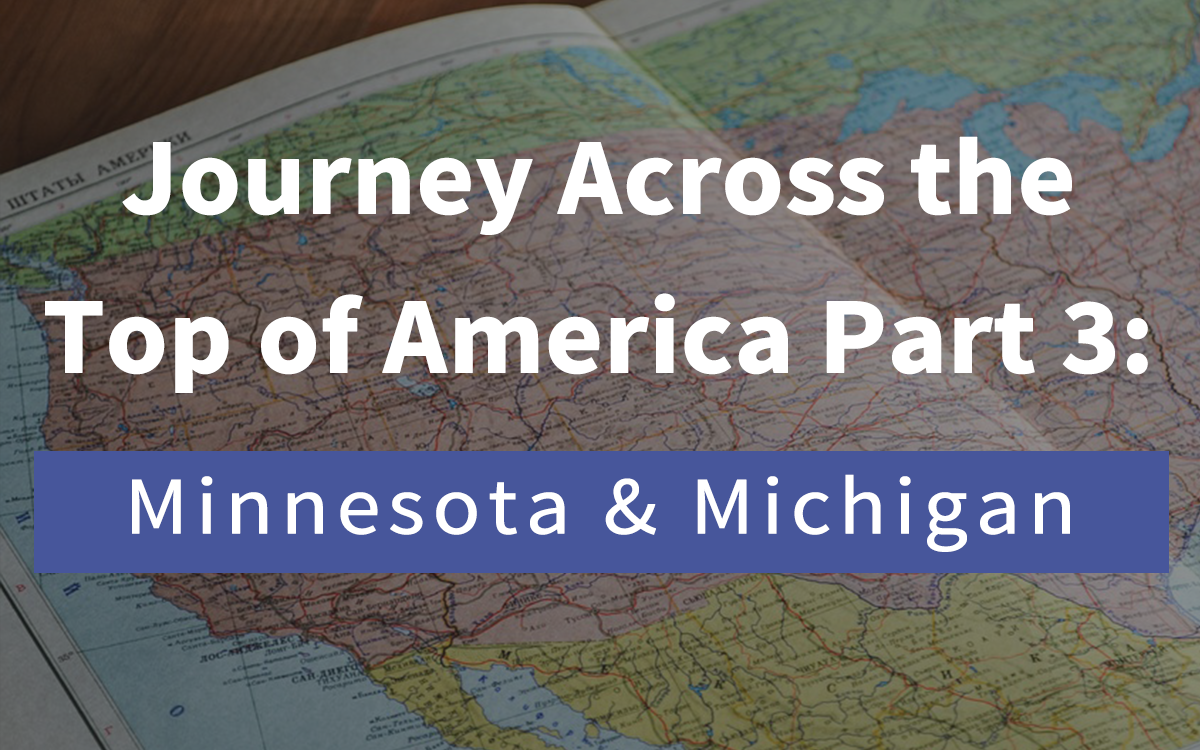 Following a blues concert in Bismarck, North Dakota was in our rearview mirror. We then turned our attention to exploring the northern parts of the three states bordering Lake Superior.
Click here to read Part 1 and Part 2 of this series.
Minnesota
We stayed in six Minnesota campgrounds over 15 days, (each worth revisiting) including Monique's favorite, Lake Pfieffer National Forest Campground. It was there that the loons entertained us for four days. Across the lake about a quarter mile from us we spotted a loon, and then heard his distinctive call. Male loons are noted for having three difference calls, one for warnings, another to claim territory, and the other to be sociable with nearby cousins.
From below the over-the-water deck where we sat, we heard and then saw what we guessed to be a female with her brood of mini-loons. She responded to the male across the calm waters. He called back, and thus this conversation went on for an hour or so. Finally, he took flight, landing in a splash of lakewater about 50 feet from us and slowly swimming closer to rejoin what was obviously his family. A vignette of nature we can't forget.
Another episode in our Minnesota journal: it was just a few miles away at Big Rice Lake where we rescued a wild-rice farmer who had lost his car keys. Luckily, the wanderlust that had taken us into a remote heavily overgrown area enabled us to offer him a ride back to civilization.
Winding in and out between many of Minnesota's 1,000 lakes, we arrived at the eastern end of Lake Superior. Here, you can find a lot of interesting history about the significance of the trappers and fur traders, who shipped pelts eastward for most of the 18th Century.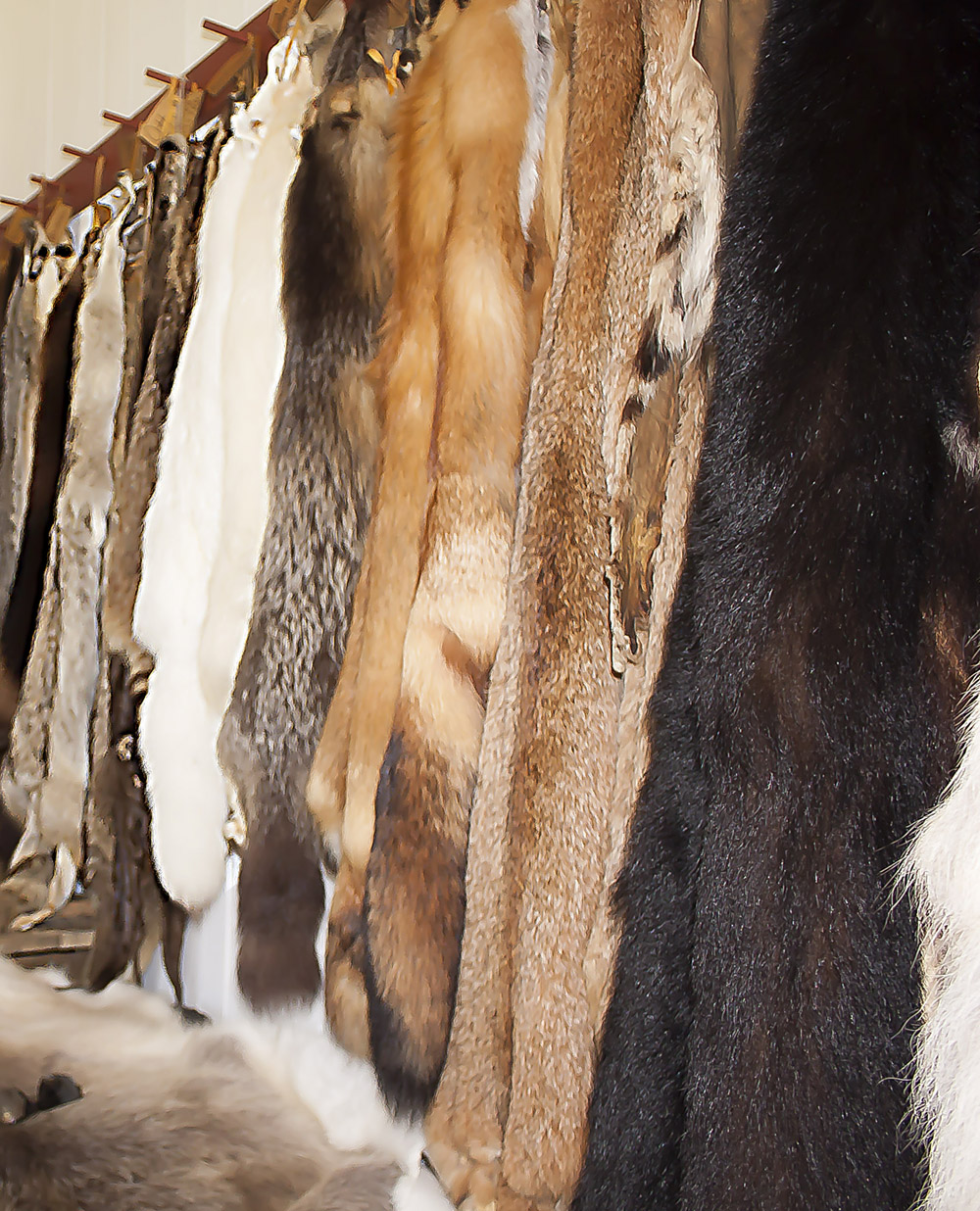 The rich history of the French in northern Minnesota begins with rough and tumble men who arrived from France and became fur trappers. This collection of authentic pelts is on display at the Grand Portage National Monument Heritage Center.
It was French-born trappers who ventured out into the wilderness from Nova Scotia after landing in the New World. While at the border just below Canada, we came across French descendant Larry Daigle. When I pointed out that my sister in Louisiana is married to a Daigle, he explained that some of those who arrived in what would become the "Atlantic Provinces" of Canada became trappers; others sailed down the East Coast to South Carolina and Louisiana; thus, we are very distantly related.
And, of course, we did "the touristy thing" of stepping across the Mississippi River at its Lake Itasca source.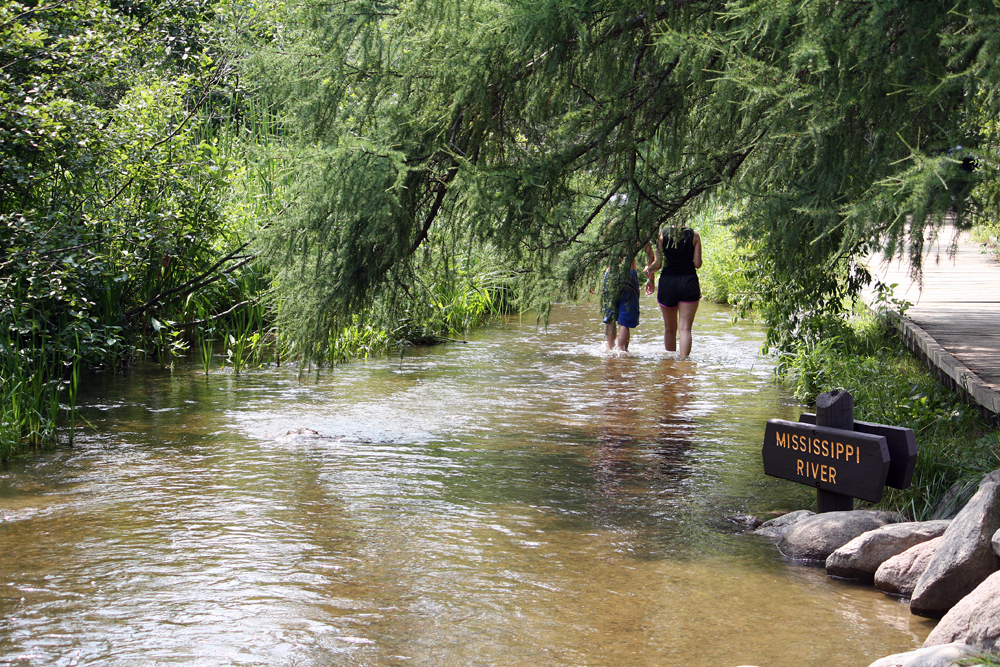 If you're anywhere around Lake Itasca in Minnesota, it's mandatory that you cross the Mississippi at its source. Interesting fact: the Mississippi actually flows north from there before turning south.
Wisconsin
Forcing our truck and trailer to scrape along a narrow path among shrubs at a friend's cabin near Hayward in the northwest section of the state, we spent a few days of camaraderie. Like everywhere else on this across-the-northern tier journey, we were able to eat the blueberries we picked along the roadsides. We prefer blackberries, however, since the bushes are taller, we didn't have to bend over for long stretches while we filled our colander and bucket.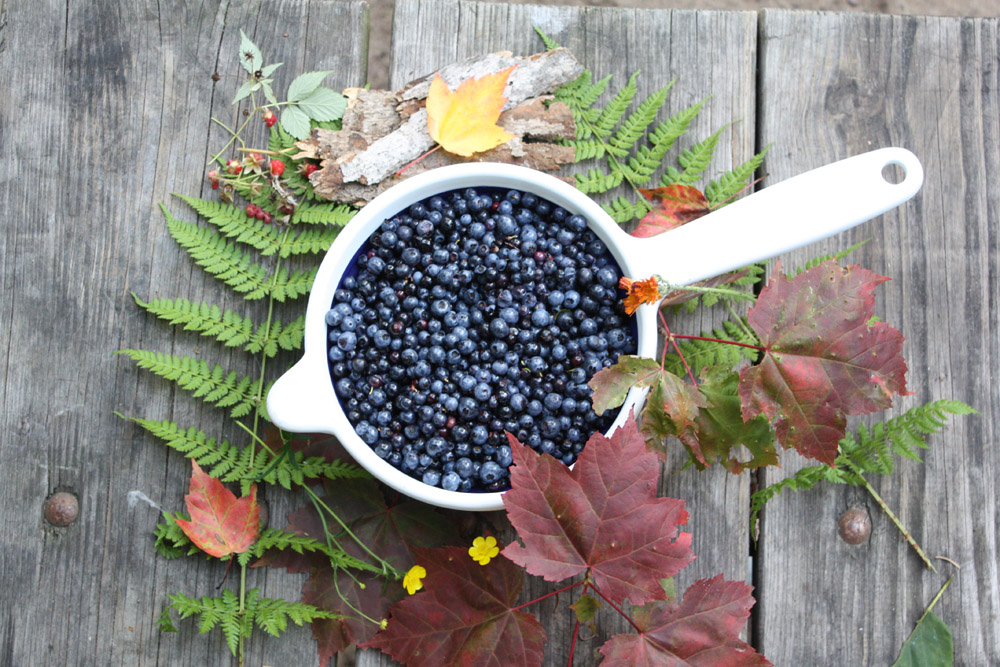 A colander of blueberries – pick three, eat two.
This stop also gave me a chance to locate Adventure Lake, a two-acre pond about a quarter-mile from the boys camp I attended at age 8. Finding it was no easy task, but my memory from six-and-a-half decades earlier didn't let me down. We found a rutted driveway that meandered through a meadow and woods and ended beside the placid waters of Adventure Lake. Ah, the memories!
That was the same day that Monique had an "Ah-Hah moment." Along a stretch of a narrow two-lane road, she noticed a black spot moving in the distance. As we approached, she realized it was Mama Bear lounging in roadside lavender lupines, with a fuzzy cub by her side. Unfortunately, they didn't wait around long enough for me to snap a picture.
Michigan
Our tour along and parallel to U.S. Hwy. 2 eventually took us into "The U.P." I don't think anyone around there calls it "the Upper Peninsula of Michigan, just "The U.P." This was one of the prize locations of all our years of full-timing.
What a major disappointment when we got to the totally booked campground (in our 551 stays of at least one night, this was the first time we were turned away). The camp host suggested we drive seven miles up the road to Hurricane River Campground on the Pictured Rock National Lakeshore, despite her doubts about availability on this Labor Day Weekend.
We took a chance. Of the 21 campsites, 20 were empty! We practically had the place to ourselves. If being swaddled in nature is your thing, the U.P. can't be topped. As a serene isthmus between Lakes Superior and Michigan, it offers numerous scenic perspectives with interesting features, like the Iroquois store, a lighthouse and miles of sand dunes.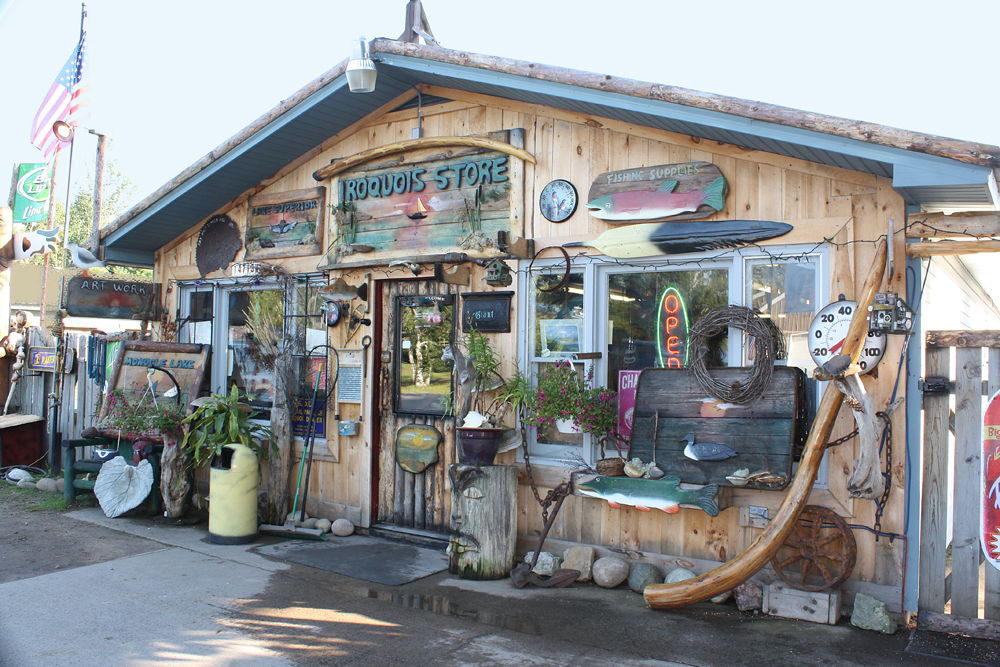 Walk into history at the Iroquois Store on the U.P. of Michigan. And don't forget to chat with the Alpaca that lives next door.
Lake Superior under cloudless blue skies was a sight to behold but made even more interesting with gorgeous tumbled agates sunbathing on the beaches. Washed onto the beaches were agates of colors that could fill an artist's palette: orange with grey specks, red with white, dark purple, light purple, gray and black. It was an elaborate array.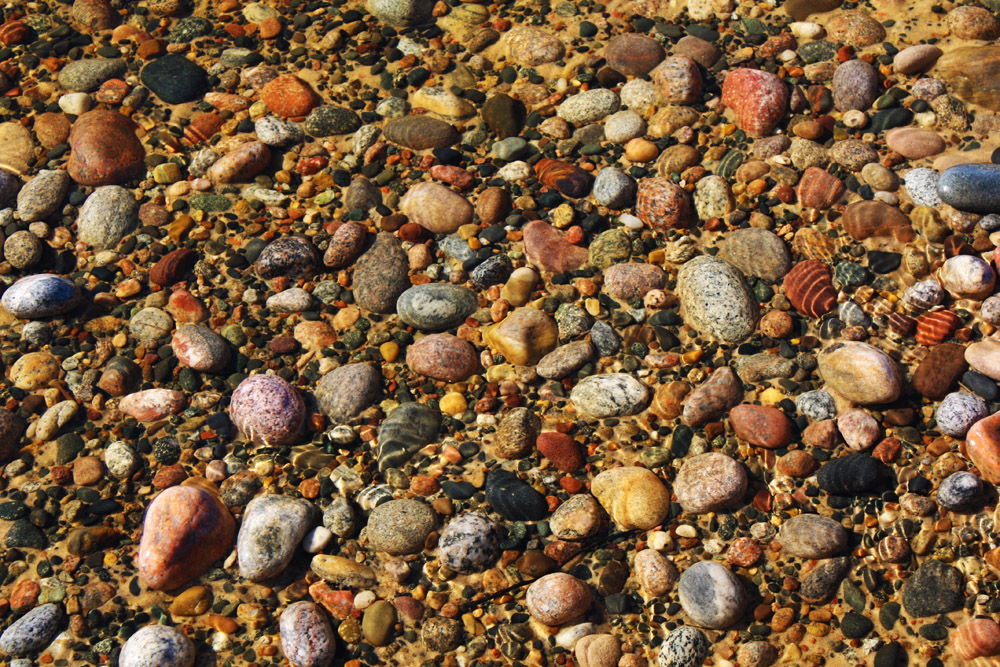 Look, photograph, but don't collect agates washed up on the sands of Lake Superior – it's forbidden. These multi-colored smooth rocks are eye-candy for those of us who have never seen arrays like this. We arrived at Lake Superior expecting to see "just another lake." No, it's a spectacular feature of America.
Taking advantage of a beautiful day on Lake Michigan, we boarded a tour boat to see the immense role that steel and shipping have on the Great Lakes, including going through the Soo Locks at Sault St. Marie. A pleasant way to learn about the Lakes Superior-Michigan-Huron commerce.
The U.P. was a perfect place to recoup from the long drive behind us and the three months ahead on our sojourn down to Key West.
Thousands of miles, thousands of photographs, thousands of memories to carry into our homebound years (if that becomes our fate). This Road Less
Traveled was never boring: every stop, every day, every state, gave us a different kind of energy. For us, it was an RVer's route of inspiration.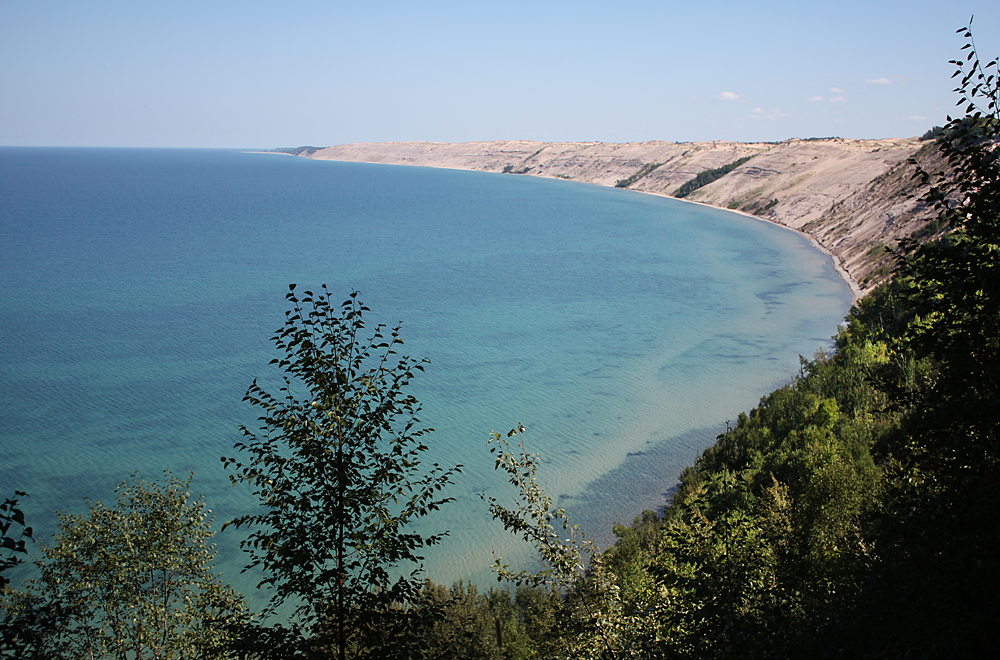 Sand dunes along Lake Superior are awe-inspiring, but don't try to climb them. We found out to reach the top takes an hour or more taking two steps forward and sliding three steps back. And, oh, our aching calves.
I welcome your comments and questions below in the Response section of this post.
From the Never-bored RVers. See you on down the road.
More in this series:
The Never-Bored RVers' Journal: Across The Top Of America Part 2
The Never-Bored RVers' Journal: Across The Top Of America Part 1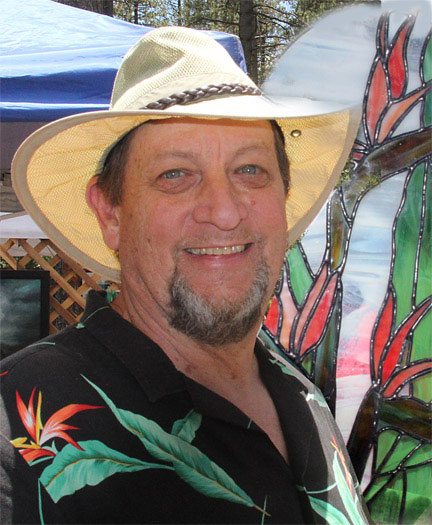 About the Author: Barry Zander spent a decade as a newspaper reporter and editor, was president of an advertising/PR agency, and was in marketing before retiring in 2006. That was when Monique suggested selling their home and buying an RV to travel North America. After five years full-timing, they bought a cabin in the mountains of Southern California, the base for continuing travels. You can read more of Barry's adventures on his blog, On Top of the World.