Can you believe we're already on to week 5 of the Hack My RV Challenge? It's been a blast so far – so many great tips and tricks for the RV! This week's hack should be a good one: your assignment is to think creatively about all those empty containers we have lying around. They could be anything – plastic condiment bottles, old glass jars, milk jugs, laundry detergent jugs – anything that once held a product but is now destined for the recycling bin. What could you make that helps out around the RV?
When you've completed your hack for the week, make sure to share a photo with us in the Challenge Facebook Group!
THIS WEEK'S ASSIGNMENT: EMPTY CONTAINERS
Check out the video below for a cool idea from Dave that turns an old ketchup bottle into the perfect helper for breakfast time: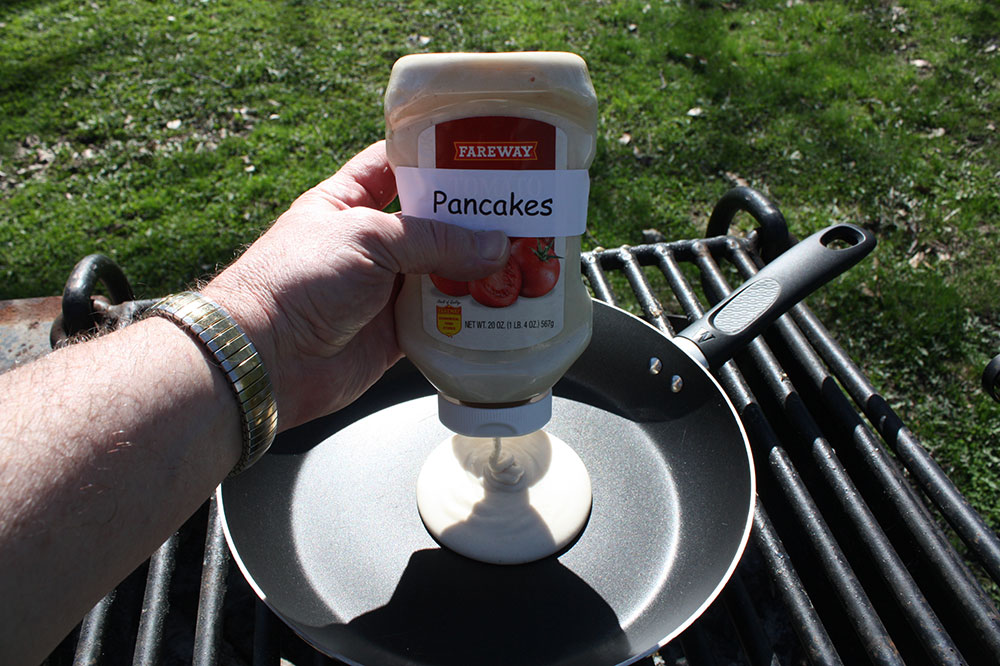 If you haven't yet already, make sure to officially join the challenge so you can get each week's assignment delivered right to you inbox.
Ready for the next hack? Here's what's coming up next:
Swim Noodles
PVC Pipes
Grocery Bags
Cardboard Tubes
Empty Containers
Duct Tape