And that's a wrap! A great big thank you to all who participated in the very first Hack My RV Challenge, hosted by RV Repair Club. It was tons of fun seeing all the great photos and hack ideas coming through the Facebook group each week, and we definitely learned a thing or two that we will be trying! We hope you did too.
You can check out the Photo Album feature of the Facebook group to see a recap of all the ideas shared throughout the challenge, and below is a selection of our favorites: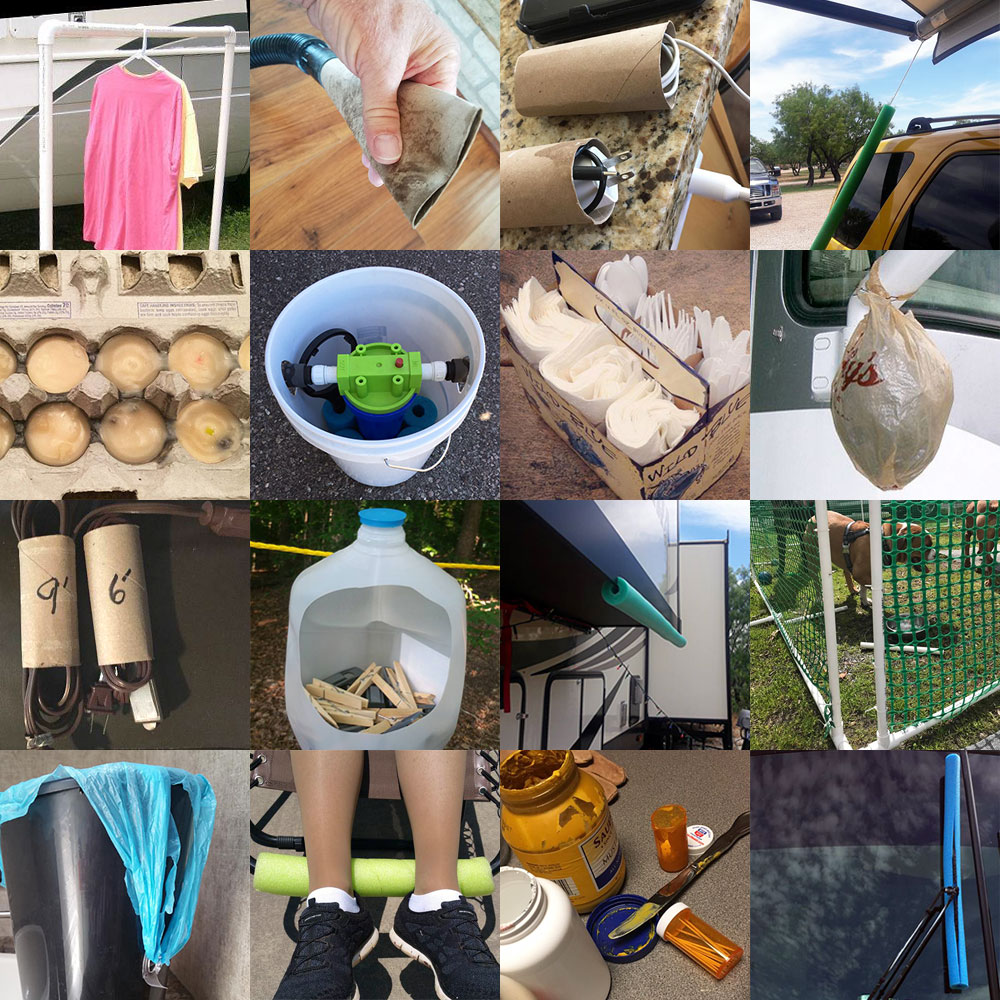 Even though the challenge has ended, feel free to keep those hacks coming. You can continue to use the Challenge Facebook Group as a community to share RVing ideas, photos, and tips, and to stay connected with your fellow RVers. And make sure to check back often at RV Repair Club for new how-to videos and blogs all about your RVing experience.
We'll see you on down the road…
Ready for the next hack? Here's what's coming up next:
Swim Noodles
PVC Pipes
Grocery Bags
Cardboard Tubes
Empty Containers
Duct Tape