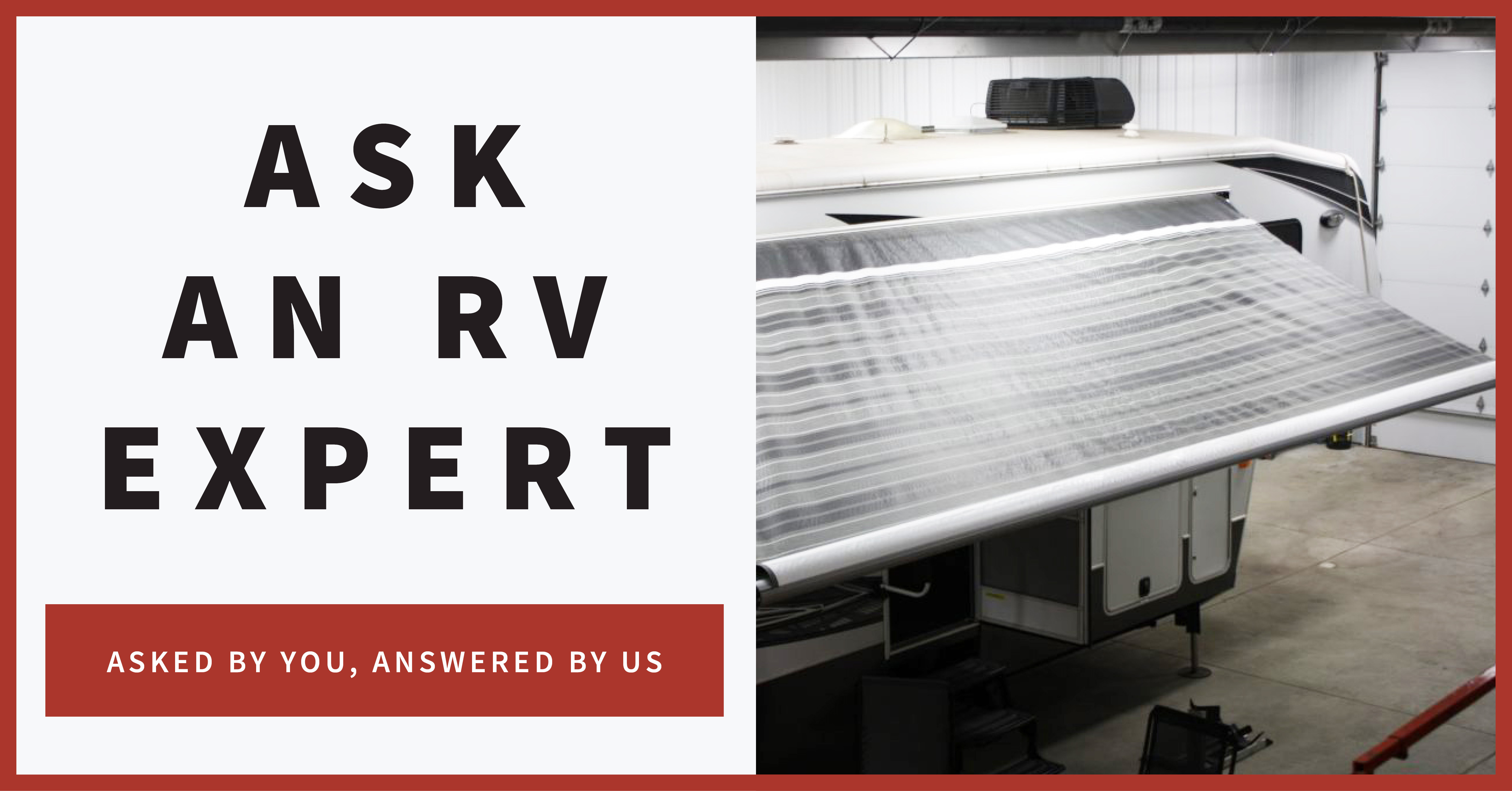 Question
We have a retractable awning on our 2013 Redwood fifth wheel. We put the awning out but now can't get it to go back in. Any ideas?
Submitted via email
Answer
Not knowing the type of awning, I'm guessing it's a motor drive electric awning, could be A&E or Carefree of Colorado. Do you hear any type of clicking noise like the motor is trying to bring the awning in, or just dead silence?
If it's clicking, it could be the gear stripped or even a binding and the motor tries but shuts down due to the binding. If there is no sound, then it could be a completely failed motor, or even just the switch. You would need to get a 12-volt source and disconnect the wire leads to the motor and test to see if it operates. If it does, then it's in the wiring or switch. If not, it's the motor. You should have directions in your owner's manual on how to manually override the system and bring the awning back in. Typically it's removing one or two screws near the motor and rolling it by hand with two people. Good luck!
Safe travels,
David Solberg
Related:
RV Slide Out Awning Installation
Tips on How to Clean an RV Awning

Do you have an RV repair question you'd like answered by an expert? Email your question to editor@rvrepairclub.com or reach out to us on Facebook.
Please note: questions may be edited for clarity and relevance.