We have received numerous questions lately about digital television signals, HDTV, and upgrading the TV antenna for RV. So we thought it would be a good idea to provide information about the signal and how components in your RV can handle it.
Most of us grew up watching an analog TV signal that was delivered in the same VHF frequency as radio signals. As of June 2009, all TV signals switched to digital or DTV. There are 18 different digital resolution formats; however, TV stations are broadcasting in only three: 480p, 720p, and 1080i. 1080i is the most common High Definition Television (HDTV) signal and all of these are broadcasted in UHF frequency.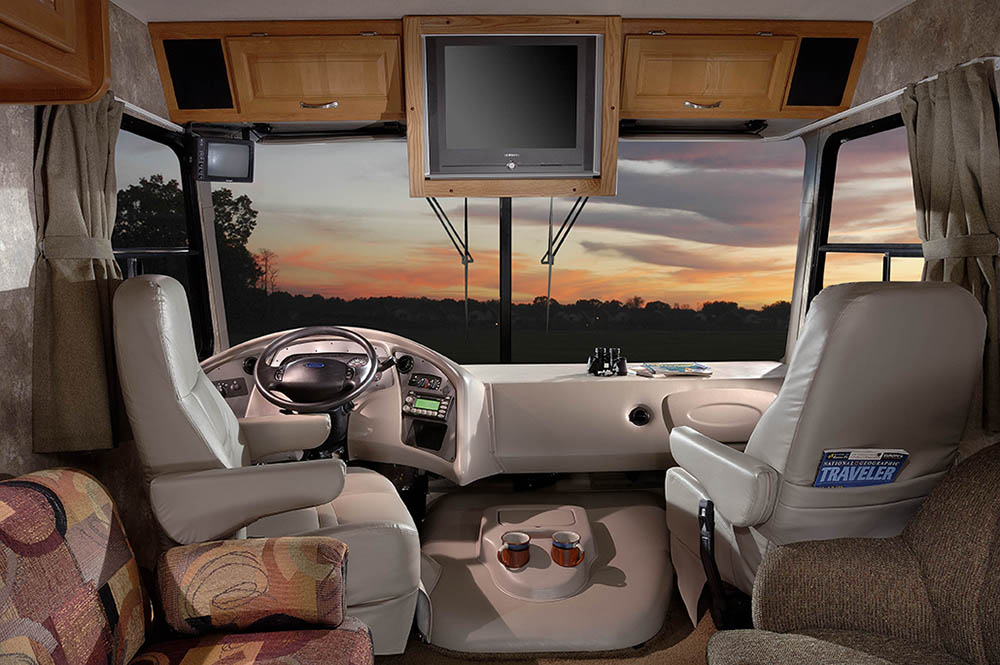 An older antenna, such as the Winegard "Batwing" style, will receive all three formats as it only cares about VHF/UHF frequencies. According to Winegard, some of the older models may not perform as well since they are not tuned as well to the newer frequencies and newer models tend to have more powerful amplifiers. You can enhance the performance by adding the new "Wingman" UHF booster. Unlike analog signals, digital signals are either on or off – meaning you will need a certain signal strength and can't "tweak" the antenna or get a fuzzy picture like the older models.
Related video: Wingman Boosts the Reach of Your RV TV Antenna

The next question is the type of coax cable installed in your unit. Older units had RG59, a smaller cable which at greater lengths does not perform as well as RG6. However, in the short distances of an RV, the average viewer will not see much difference in picture quality. The longer lengths and splitters used in residential applications will require additional amplifiers or cable swap but not the typical RV.
Not all televisions will accept HDTV signal and not all towers broadcast in HD as well. According to several sources, ABC and Fox broadcast in 720p for their HD signal as it provides an acceptable image on medium sized screen up to about 40". Others use 1080i while Blu-Ray, cable, and internet streaming uses 1080p.
And finally, do you need a HDMI cable? The determining factor is usually the receiver or television. Some receivers only have HDMI or RCA connections rather than coax. HDMI is also recommended for high data transfer such as video gaming.
Related videos:
Still Watching an Old Set? Replace Your Old RV TV
Install an RV TV Antenna in Just Five Minutes

Have something to add to the story? Leave a comment or share with us on Facebook!