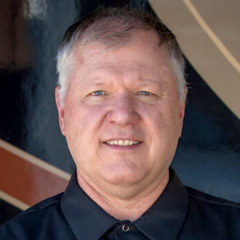 Install an RV TV Antenna in Just Five Minutes
Dave Solberg
The main television in your RV is somewhere in the living room, but what about those times when you want to watch a show as you fall asleep? Having a secondary television in the bedroom takes care of those nights, as well as those when the grandkids stay over and you have different tastes in entertainment. It's just downright convenient to have a second television in the bedroom, but not all RVs are wired with access for an RV TV antenna in the back room.
If you're lucky you have a port for the antenna coax cable on the bedroom wall in a convenient spot. These cables run inside the walls up to the front of the rig, connecting a back television or stereo system to the main antenna box. If you don't have this port on your bedroom wall, you'll have to use an alternate method for adding an RV TV antenna to your back bedroom television.
In this video you'll learn the simple method for installing a Winegard Rayzar temporary RV TV antenna. As a temporary addition, this antenna can be used in any room or can be moved outside for outdoor television viewing when large crowds come over. The Winegard Rayzar RV TV antenna attaches to the television just like any other antenna cable would, but instead of routing the coax cable through the walls, it connects it to a relatively small, flexible antenna pad that hangs on an available window. Everything needed is included in the kit, and you (or a young assistant) can finish this task in the time it takes to sit through a commercial break.
Explore videos by Dave Solberg