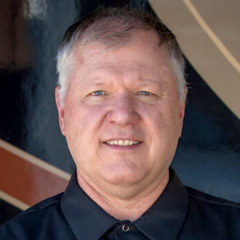 Pay As You Go with Dish Outdoors
Dave Solberg
Most RV satellite providers require you to sign a two-year contract if you'd like cable and streaming capabilities on your rig. This can be restricting for the majority of RVers, especially those who might not be on the road that often. For those who travel sporadically and want to have the ability to access weather coverage, sports, and other entertainment while on the move, choices have been fairly limited in the past. You probably don't want to pay for something you're not using all the time, but you'd like to have the option for when you are out and about.
Thanks to customizable services provided by Dish, you can now adapt your plan according to your usage. In this quick video lesson RV expert Dave Solberg teaches you about the benefits of Dish Outdoors' monthly payment plans.
How the pay-as-you service works
All you need to enjoy Dish Outdoors is a compatible antenna on your vehicle, and you can have TV almost anywhere you go. No WiFi needed, no credit checks, no disconnection or reinstatement fees. Just high-quality television on the move, whenever you want it.
One of the aspects of Dish's pay-as-you-go package that Dave likes most is its responsive tech service, available around the clock. With your Dish app, you can log in to pay your bill, extend your plan if you're expecting to be on the road for another month, change your programming preferences, and update your location so you can get local channels for precise weather, regional events, etc.
Best of all, you don't need to have a home program setup with Dish to enjoy service on the road. But if you do have home cable with Dish, you can add RV services for an additional $5. However you travel, you can customize your plan to best suit your programming needs!
One

Response to "Pay As You Go with Dish Outdoors"
Popular RV Electronics videos
Explore videos by Dave Solberg