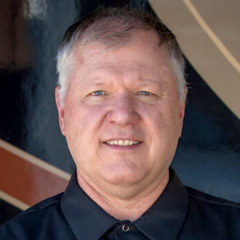 How to Use an RV Propane Refrigerator
Dave Solberg
RV refrigerators can run off of either a 120 volt electrical or an LP gas system. An RV propane refrigerator makes it possible to keep your food and beverages cold when there are no electrical hook ups available.
It is a good idea to have an understanding of the LP system and how it operates. This includes knowing all of the parts and how to troubleshoot the RV propane refrigerator. Upon opening the panel to the LP system you will see the LP tube coming up from the tank and connecting into the manual shut off valve and automatic valve opener. Make sure everything is securely connected and free of debris.
When the RV propane refrigerator is operating properly the flame is spark ignited to heat the boil assembly and runs the absorption refrigerator. The flame should be a solid blue and should not bounce around. The refrigerator should generally operate on LP gas, unless it is set on automatic.
If the system is set on automatic, it will switch and run off of 120 volts of electricity should it become available. If electricity becomes disconnected, the LP gas burner will automatically kick back on within a few minutes.
The RV propane refrigerator needs at least 10.5 volts of battery power to open up the gas valve and spark the ignitor. Without that, the LP gas line will not operate properly and will not run the refrigerator. When troubleshooting, check the battery power to ensure there is enough power available to ignite the RV propane refrigerator.
When inspecting the RV propane refrigerator unit, it is important to keep the assembly clean and free of debris. This will ensure your unit runs efficiently and without any issues.
Explore videos by Dave Solberg