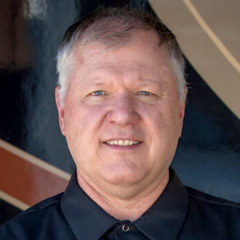 Wingman Boosts the Reach of Your RV TV Antenna
Dave Solberg
With the advent of new technologies like HDTV and digital TV, RVers often ask whether they need a new RV TV antenna. This informative video introduces the easy-to-install Wingman booster that effectively increases your range and reception, eliminating the need to invest in another RV TV antenna.
The video asks you to analyze how much TV you really watch while you're on the road. If you're like many RVers, you're outside most of the day – either exploring your surroundings, picnicking with friends or relaxing on a lounge chair with a cold drink. At night, you might watch TV to catch up on the news, watch a show or check on road conditions.
Also like many RVers, you'd like to increase your range without replacing your RV TV antenna. That's where the Wingman booster comes in. This simple unit optimizes digital and HD programming, and it's long lasting thanks to its powder-coated elements that hold up well in harsh weather.
Another huge plus: The Wingman RV TV antenna booster is a snap to install. You just go up on the roof of your RV and screw it on to your existing antenna. RVers who use the Wingman report that installation only takes a few minutes.
If you're looking for an affordable alternative to an RV TV antenna, watch this video to learn about an amazing booster that increases both your reception and the numbers of channels you get.
Even if you only watch a little TV at night, you want a clear picture and a variety of shows. After viewing this short presentation, you'll realize how simple it is to add the Wingman RV TV antenna booster and enjoy the viewing options you want when you travel.
Explore videos by Dave Solberg