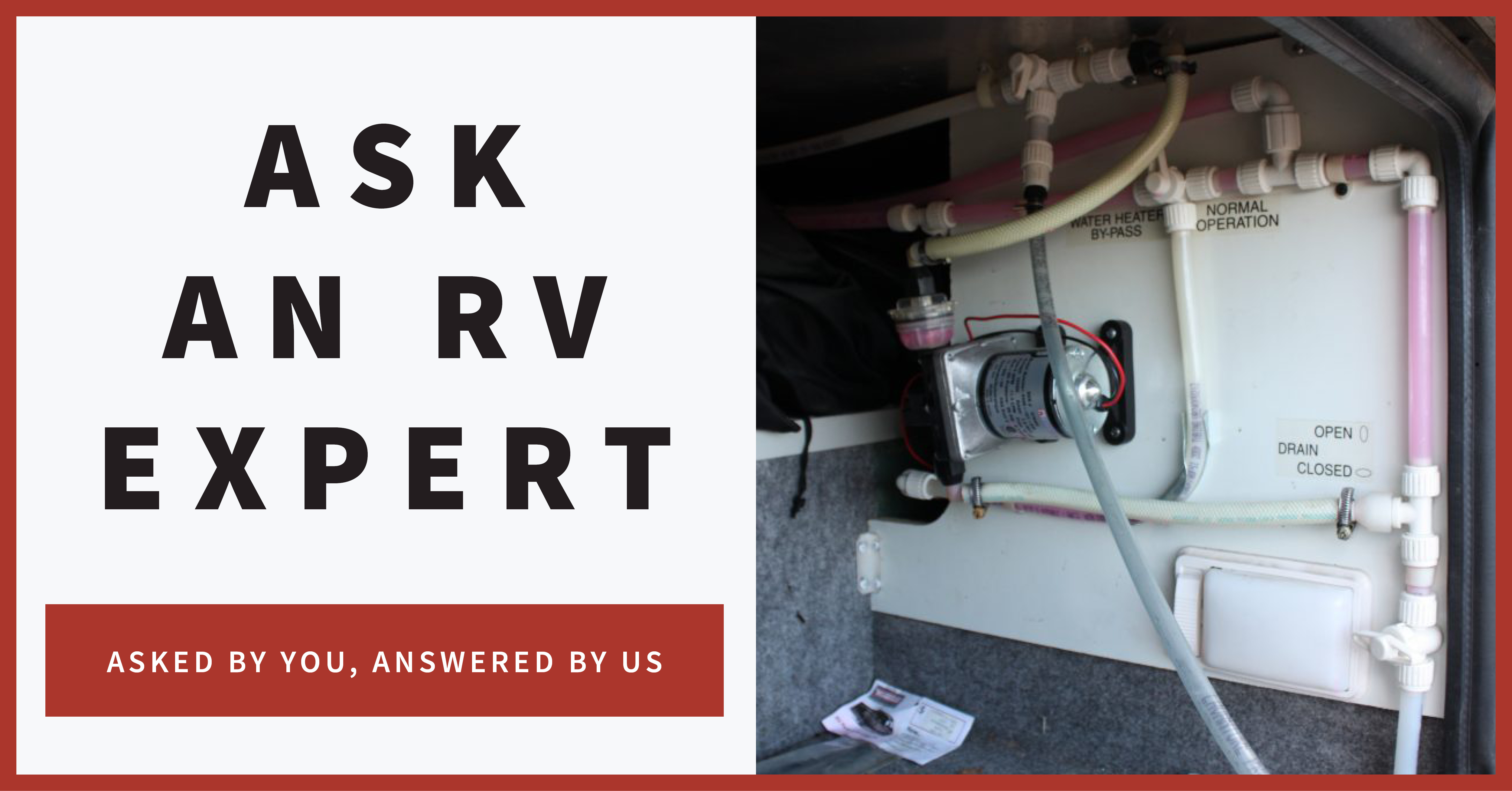 Question
When I use the water pump in my RV there is always air spitting out of the faucets and shower head. Why does this happen and how do I fix it? I checked and there are no water leaks. Could I need a new pump? Thanks in advance for any help.
Submitted via email
Answer
If you have air "spitting" on both hot and cold water, it usually means a crack or loose connection on the inlet or suction side of the pump. As it tries to draw water, air is pulled in. Sometimes the bouncing around a unit gets while going down the road gets air inside lines, however this is just a temporary condition and should stop after a little while.
Most of the time you can simply purge the lines by opening the farthest faucet until a solid stream comes out and work your way back.
If the spitting is just happening with hot water, then you have air bubbles in the water heater and should relieve the pressure valve and purge the water again. Good luck!
Safe travels,
David Solberg
Related:
RV Water Heater Troubleshooting Made Easy
Overview of RV Fresh Water System

Do you have an RV repair question you'd like answered by an expert? Email your question to editor@rvrepairclub.com or reach out to us on Facebook.
Please note: questions may be edited for clarity and relevance.