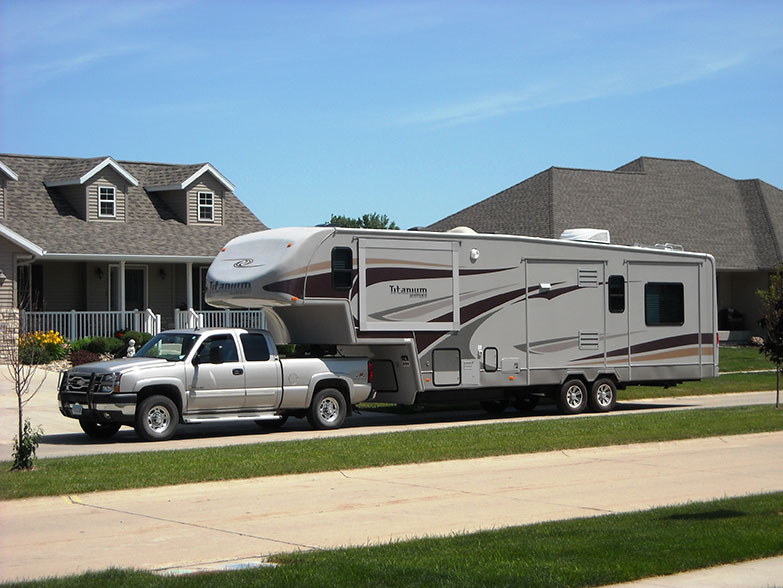 It doesn't matter if you plan to travel the open road full-time or just plan to get away in the RV for a long summer vacation: you need to think about what you're leaving behind too. Getting ready to go away on a long RV trip will require you take the time to both get your RV ready for the road and also make sure your home base is ready for your absence.
Here are some things you can do to prepare your home for a long trip.
Refrigerator
The last thing you will want is to return home after a long trip to a smell that will make you want to stay a night in a hotel. Go through and clean out the refrigerator completely. This includes any beverages, food, and condiments that will expire while you are gone. In fact, depending upon how long you plan to be away, it may be best to empty the fridge all together and unplug it to save on electricity.
Electricity/Gas
In addition to unplugging the refrigerator, it's a good idea to turn off and unplug anything electric in the home. This will save on energy costs while you are away. It will also help reduce the chances of electrical fires starting where appliances and other items are plugged in. Same thing should be done for all items in the home that run on gas power.
Water
There are many little hoses that run throughout the home. These hoses bring water to and from the kitchen, bathrooms, and utility room. If any one of these hoses should spring a leak, become disconnected from the wall, or break completely, it can cause catastrophic damage to your home – especially if you will not be returning for weeks or months after the hose breaks. Before leaving, make sure to turn off all of the water supply valves to the home.
Insurance
Make sure the insurance policy you have on your home covers everything that could happen while you are away. This includes theft and property damage. Coverage for fire, flood, and other disastrous events need to be included in the policy you have. That way when you return, you have the coverage you need to replace, rebuild, or repair anything in the home that could be damaged while away.
Security
Help reduce the chances of the home being broken into by locking everything up and making it difficult for thieves to enter your home while you are away. Your pre-travel checklist should include closing and locking all doors and windows, as well as adding any additional security features to entry points in the home. Cut shrubs and trees away from windows and add outdoor security lighting that are motion controlled. Other security options you can do before leaving include closing up blinds and curtains, as well as setting some lights in the home on timers to give the perception that someone is home.
The last thing any long RV trip goer wants is to worry about their home while they are supposed to be enjoying the road, or worse, to come home to something disastrous after their trip is completed. By taking the time to prepare your home for your upcoming absence, you can enjoy peace of mind and help reduce the risk of damage to your property.
Now that your home is squared away, it's time to get your rig ready for the road. Download your free pre-trip checklist here.