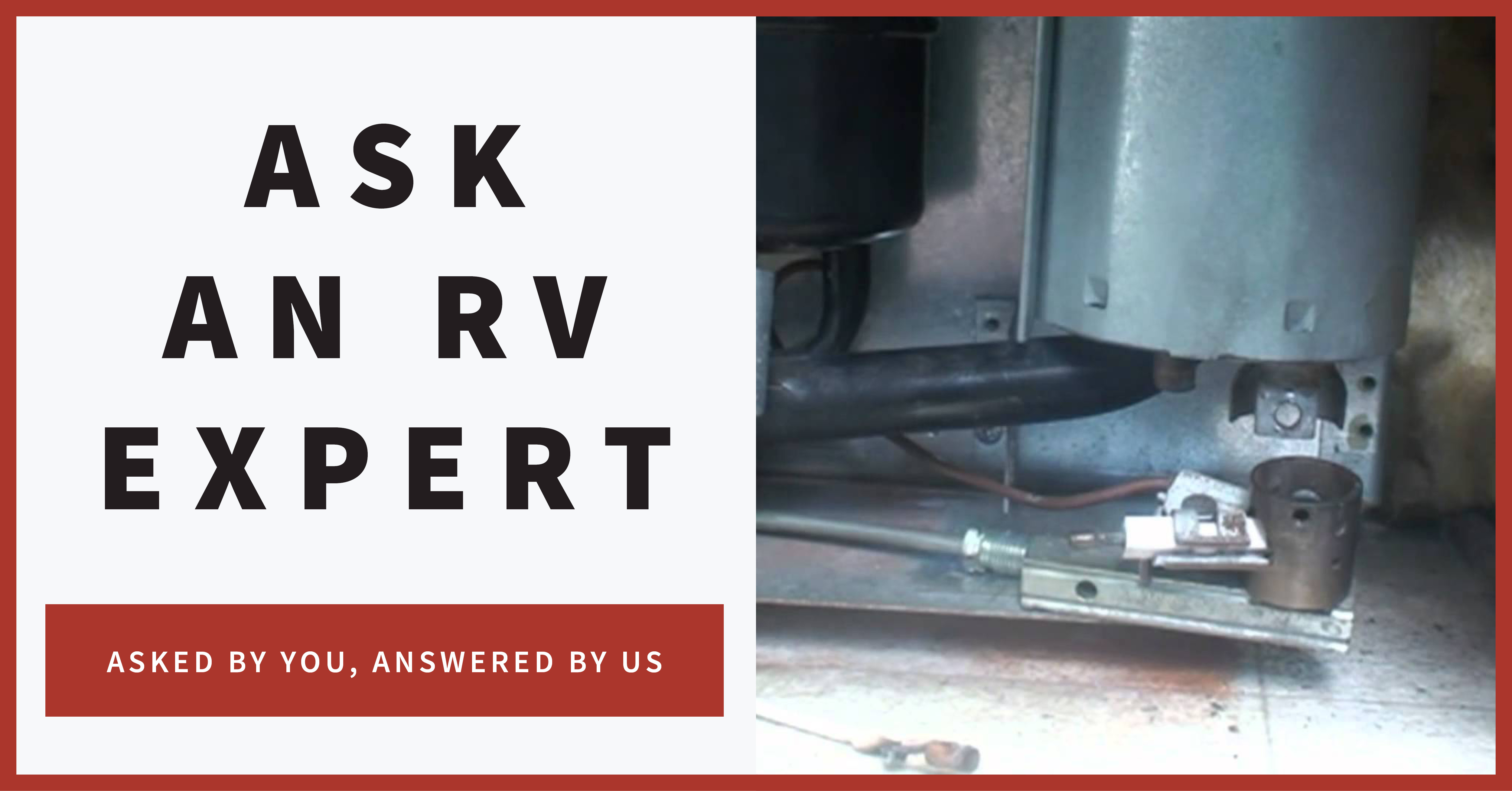 Question
My refrigerator burner flame has started to blow out while driving a lot. What can I do to correct this? It just started the last couple of years.
Submitted via email
Answer
First, I do not recommend you run the refrigerator on LP while traveling down the road. If you do, there is an open propane source and if you have a connection leak due to road vibration or have an accident there is a the potential of explosion and fire with an open propane line and the refrigerator and other appliances trying to light with a spark. Plus, you MUST shut the LP line off when entering a fueling station which most RVers that travel with the refrigerator running on propane do not do! We did a test on refrigerator efficiency and found that if you bring your refrigerator down to 36 degrees and shut it off, it will maintain below 40 degrees 6 hours later! You do not need to run the refrigerator while driving…check out the videos!
Ok, all that said…I know there are people who will ALWAYS travel with the propane on, so just be careful and make sure you shut the valve off before entering a fueling station! If your burner flame is blowing out while driving and has been working fine before, there are two things that you should look at. First, what is the water column pressure of your propane system? You will need a certified propane technician to check the pressure which will affect the strength of the flame. Second, clean out the burner assembly. The more soot, dust, and other obstructions will limit the amount of fuel and make for a weaker flame. One more thing, as the unit get older, you may need to adjust the burner tube just before the burner assembly which will increase or decrease the amount of air/oxygen to the burner assembly.
Hope this helps,
David Solberg
Related:
Tips For RV Refrigerator Troubleshooting
Diagnosing An Inefficient RV Refrigerator
How To Use An RV Propane Refrigerator

Do you have an RV repair question you'd like answered by an expert? Email your question to editor@rvrepairclub.com or reach out to us on Facebook.
Please note: questions may be edited for clarity and relevance.