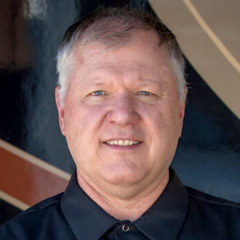 Setting Up and Connecting at the Campground
Dave Solberg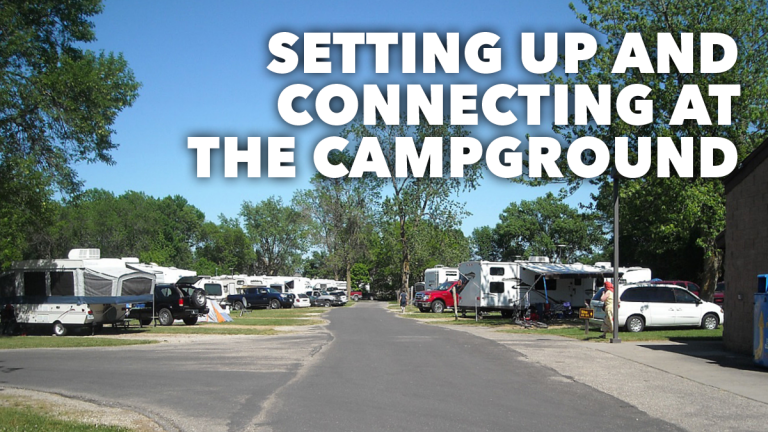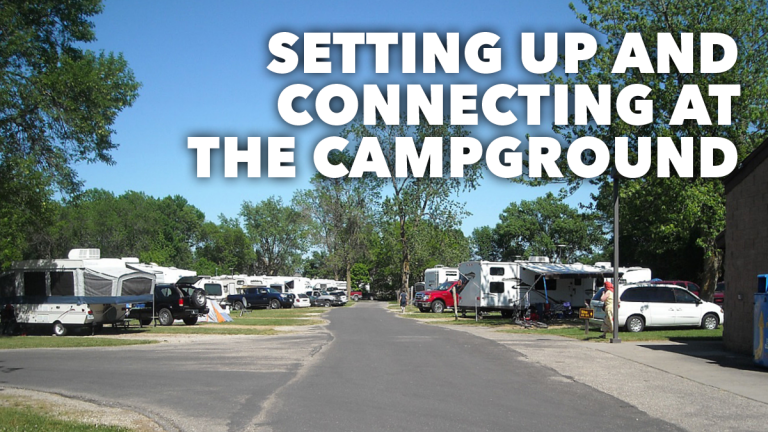 In-depth Instruction; over 54 mins
On-demand video access anytime
Bonus downloadable PDF resources
Access to class Q&A
Available for purchase: $39.99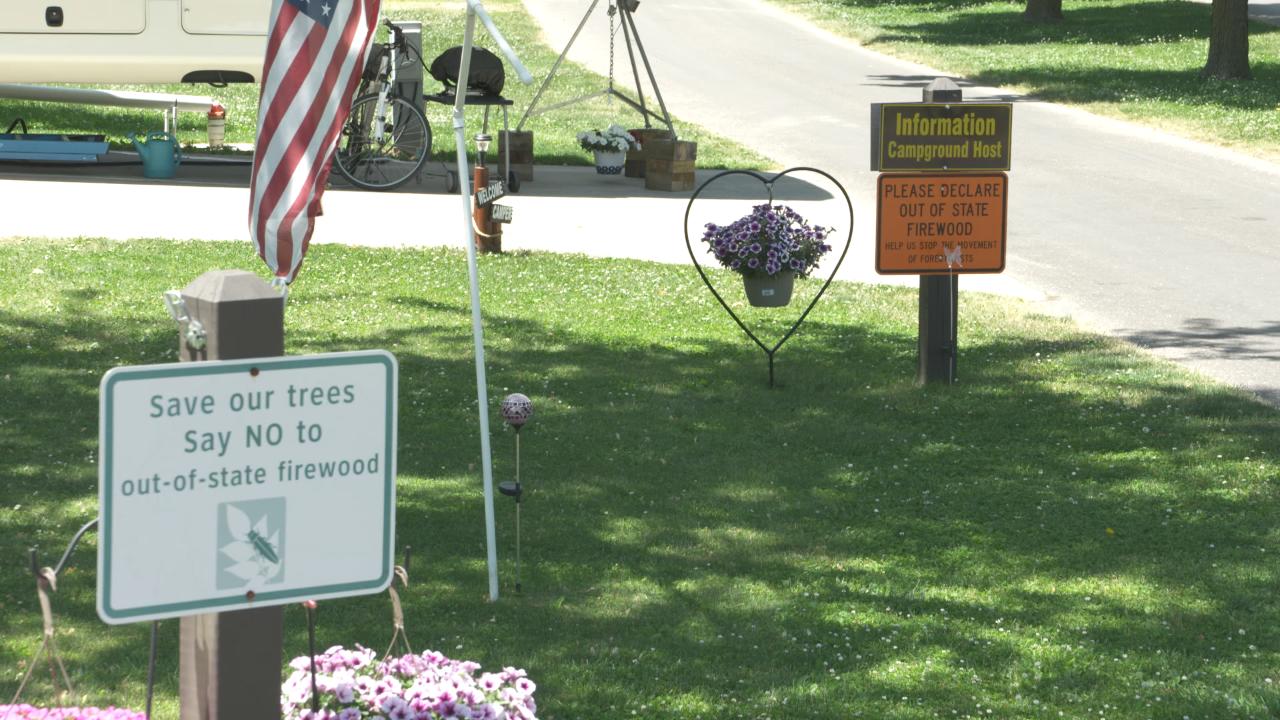 Session 1: Entering the Campground
2:52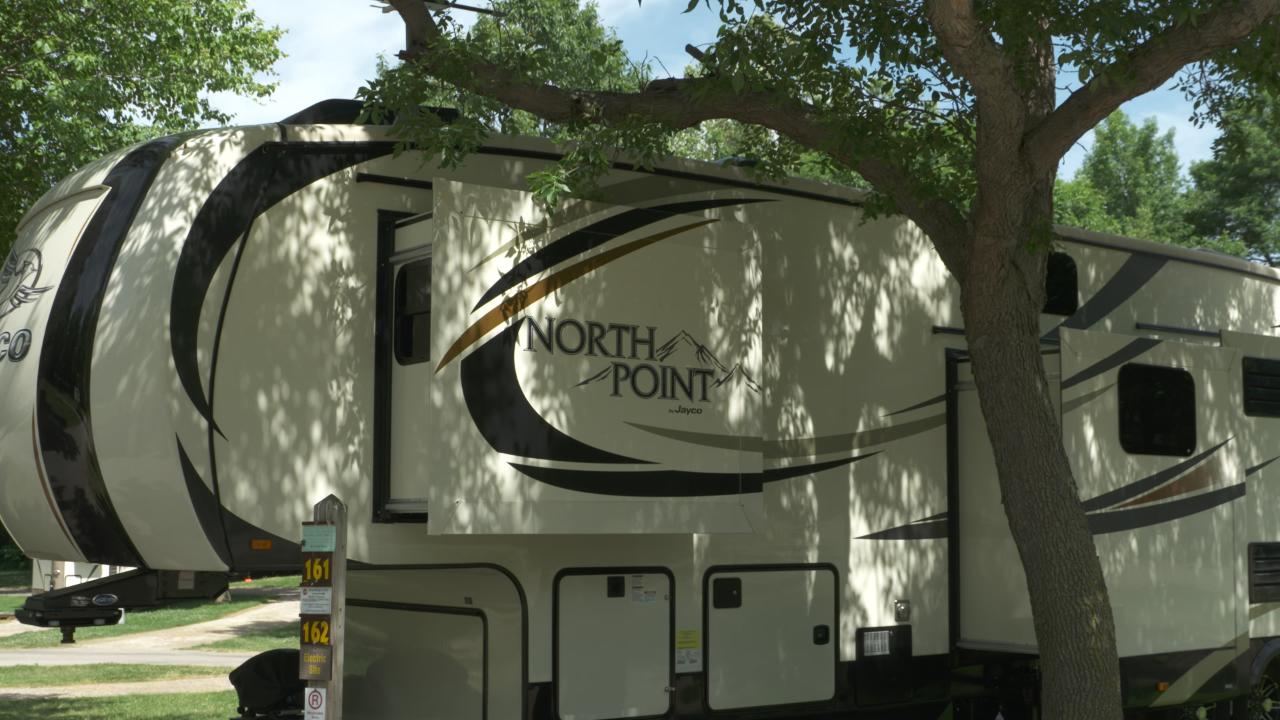 Session 2: Choosing the Proper Site For You
2:34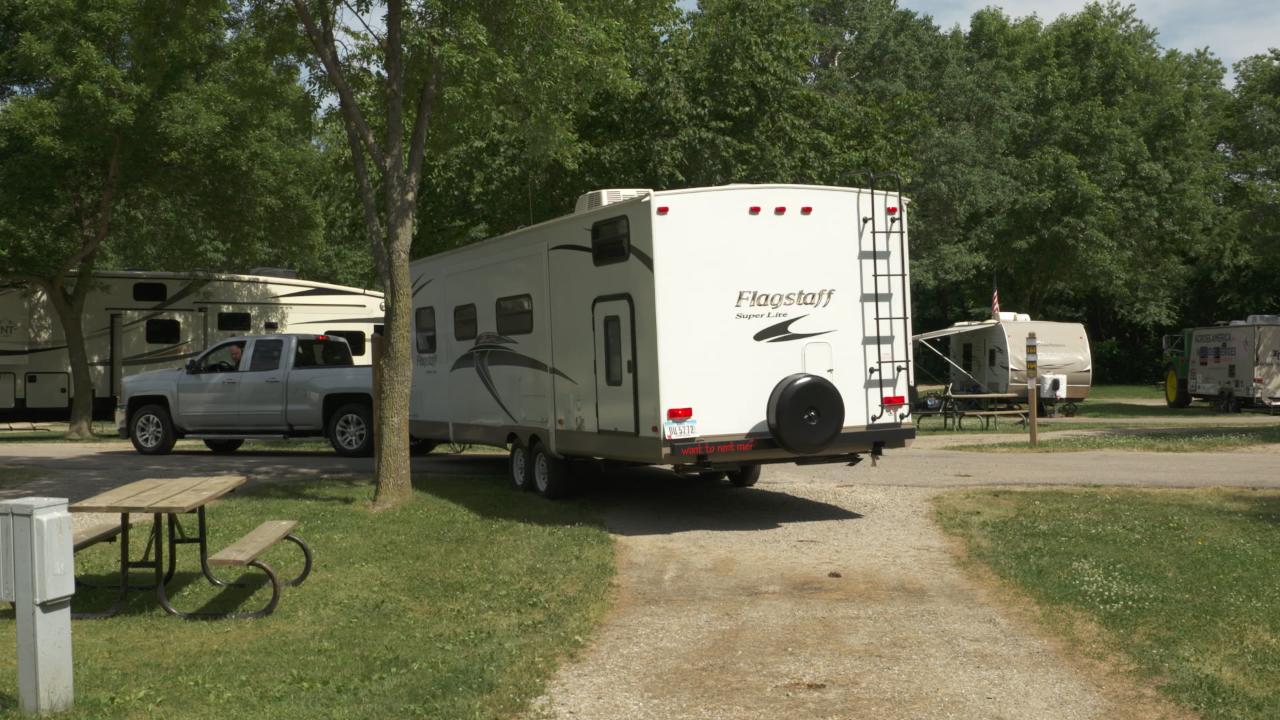 Session 3: Pull Into The Pad
15:11
Session 4: Extending the Slide Rooms
3:35
Session 5: Connecting Water
6:44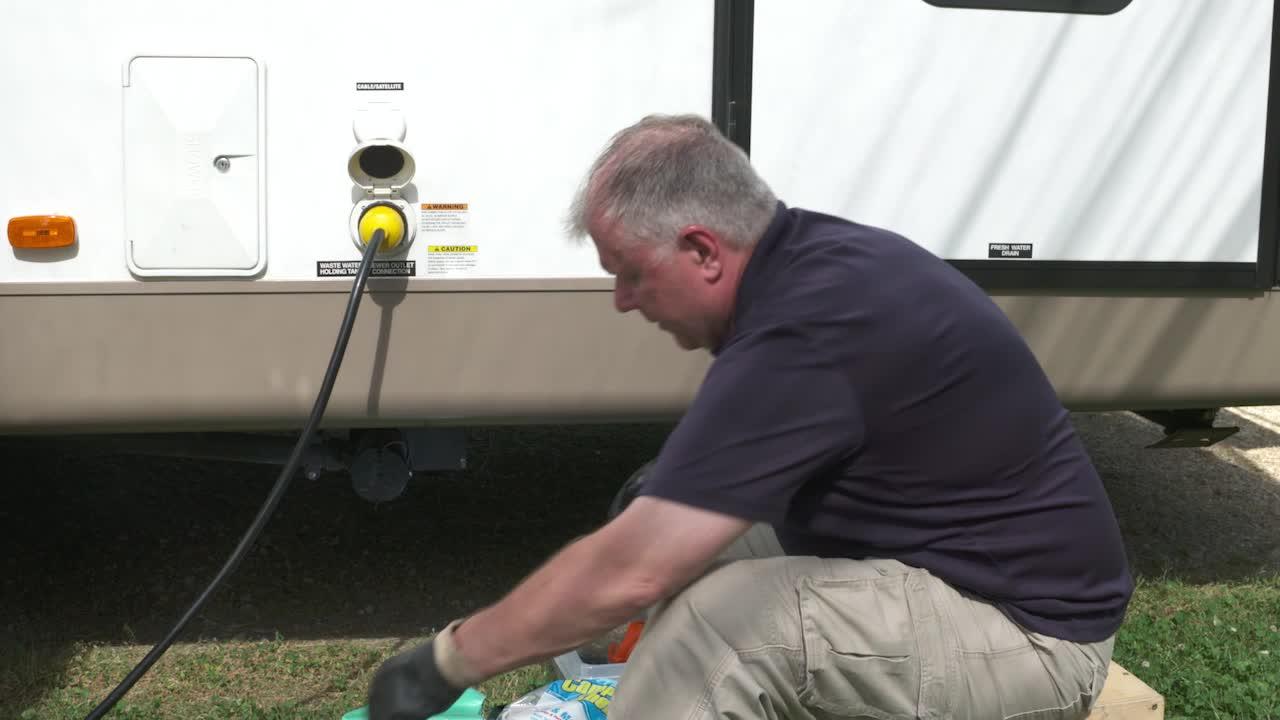 Session 6: Connecting Sewer Hose
9:21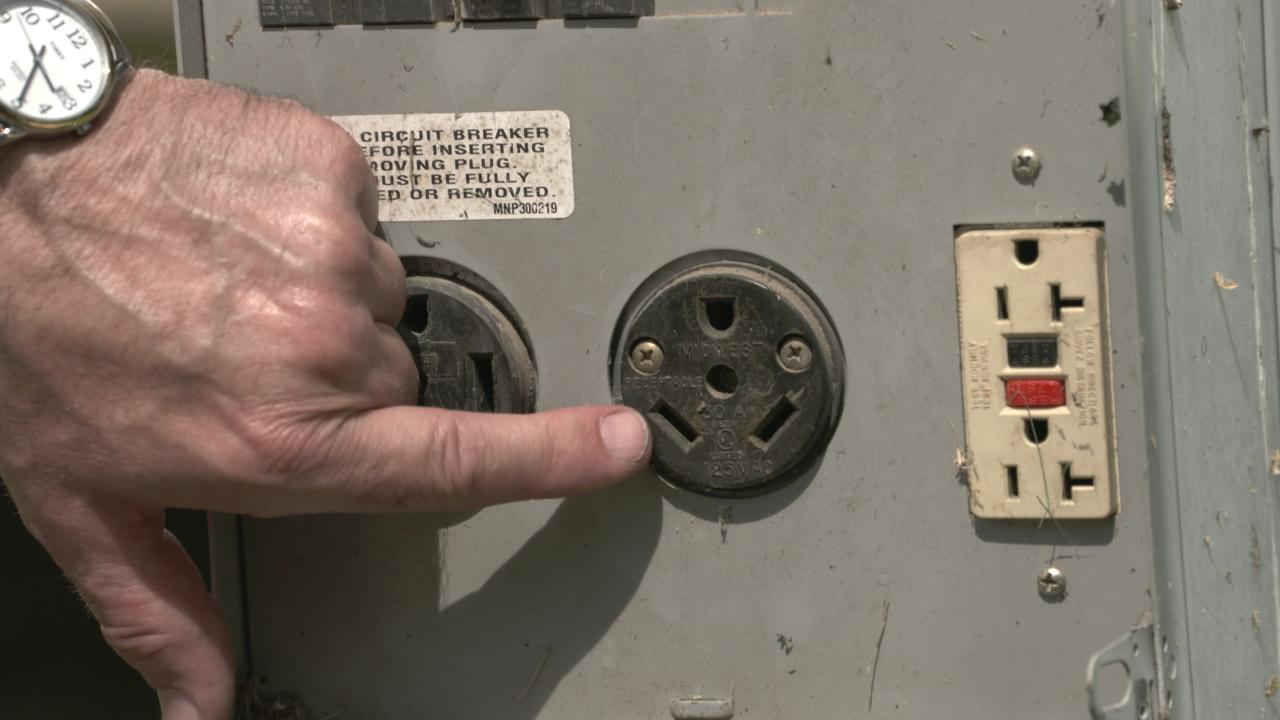 Session 7: Connecting To Electrical Source
10:40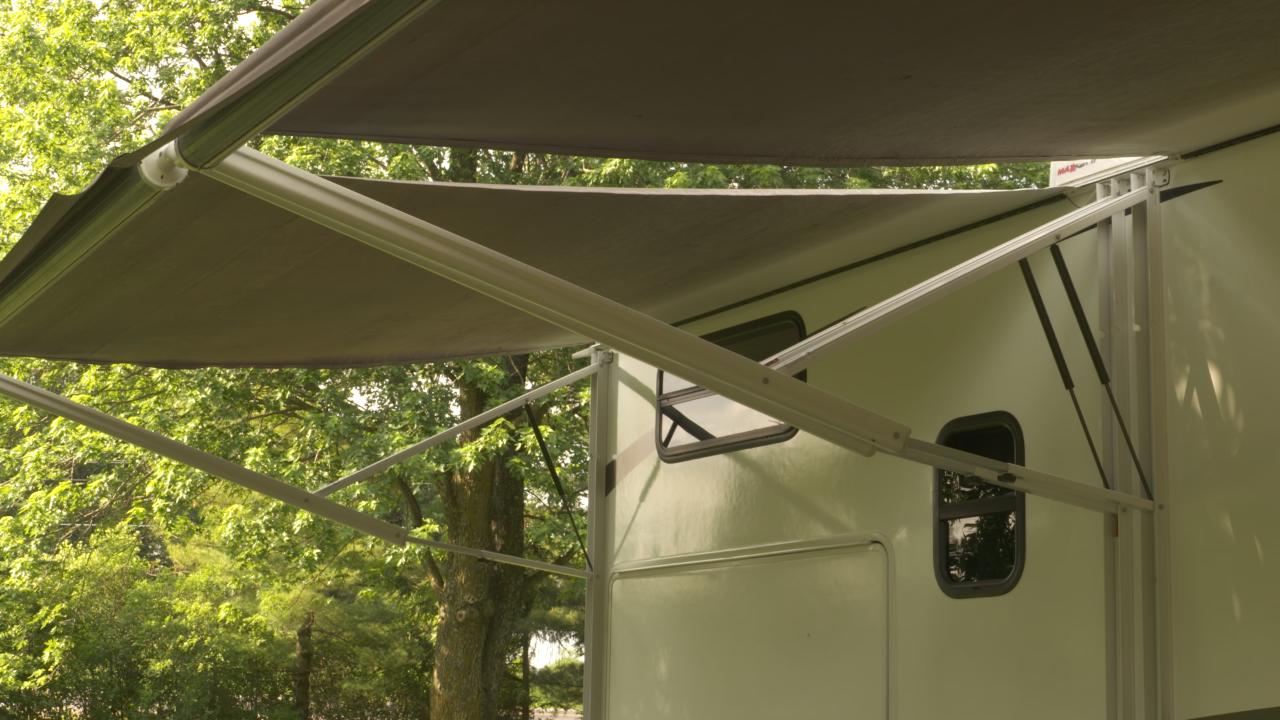 Session 8: Final Steps
2:59
For the novice RV owner, setting up at the campground can be somewhat overwhelming. It can take quite a long time and can be frustrating if things don't go smoothly.
However, it doesn't have to be that difficult if you develop a checklist and know a few handy tips to make the procedure go faster and more enjoyable.
The first step is preparation and surveying the area for the best site for your rig. Looking for low hanging branches, line of site for satellite systems, and room for awnings and slide rooms is important before even pulling into a site.
You should also know about campground restrictions such as traveling with pets and firewood issues. Most campgrounds have a manager or host that can either spot for you while pulling into a site, or even back the rig in if you are a beginner and have a difficult site to back into.
Extending the slide room seems to be an easy task until you smash a set of lawn chairs tucked away inside the rig, or try pushing over a tree!
Connecting to the campground water source is a relatively easy task, however the campground source is not always the most sanitary and the water is usually hard water. By using a pressure regulator, you will eliminate leaks inside the rig and costly repairs. A common household filter will provide cleaner, better-tasting water, with less lime and calcium buildup in the lines and water pump. Using a quick disconnect and easy access elbow makes connecting a simple task.
Most owners take the electrical system for granted as we plug into the shoreline power and everything works automatically. Not always! You should always check the campground source for proper voltage and wiring and what to do if there is an issue with the power.
There are several things you can do to help yourself get set-up properly, and this class will help you do just that – and ensure a safe and trouble-free stay!
In addition to the detailed video instruction you'll receive, this online class provides you with some downloadable resources and helpful information including: A detailed Class Guide you can follow and use as a reminder for the key points of the class instruction; resource documents that will help you in testing the water source and hooking up the waste water system; PLUS a bonus video that gives you some advice when using propane with your rig.
Dave Solberg
Dave Solberg is the Managing Editor of the RV Repair Club. For over 25 years, Dave has conducted a wide range of RV maintenance and safety seminars, developed dealer and owner training programs, written RV safety and handyman articles, authored an RV handbook reference guide and logged over 100,000 miles on the road in an RV.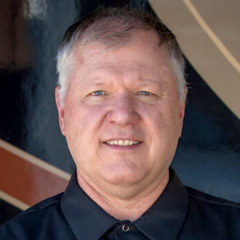 Bonus materials available after purchase
How do I know what the Class covers?
Do I have to be a Member of RV Repair Club to purchase a Class?
How do I purchase a Class?
How do I access/view my Class?
Do I have to take the Class right away?
Is there a limit on the times I can view my Class?
Can I view a Class on my tablet device or mobile phone?
How do I get access to the Bonus Materials for the Class?
How does the Class Q&A Resource benefit work?
Can I print out Class details?
What are PDF downloads?
Are there any system requirements to view the Class video content?
Why do you need my email?
Can I get a refund if I don't like the Class?
How do I contact RV Repair Club Academy?
Purchase Class
Purchase class and add to your personal library with on-demand video access.
Enjoy on-demand video access to this content anytime, anywhere for the one-time cost below.
You won't lose access, with or without an active current Membership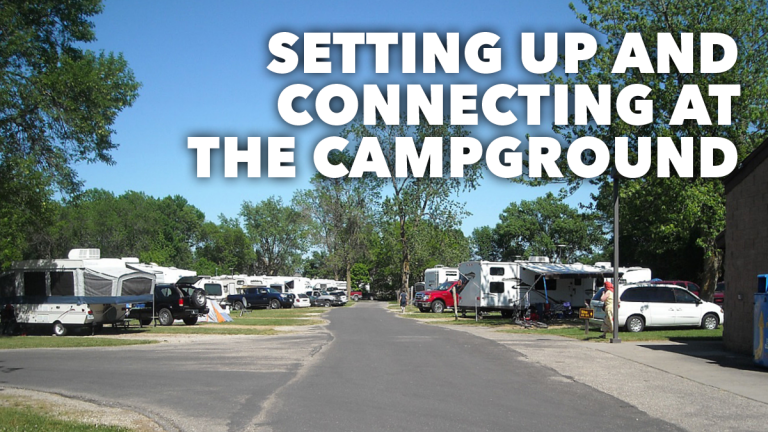 Setting Up and Connecting at the Campground
with Dave Solberg
Setting Up and Connecting at the Campground
Purchase this class for $39.99.