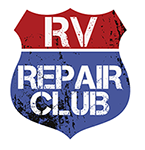 TOP REASONS TO SIGN UP
1) NEW VIDEOS
Get the latest instructional RV How-To videos delivered to your inbox every week.
2) INFORMATIVE BLOG
Our experts provide In-depth instruction, helpful tips & discuss hot RV topics.
3) UPGRADE PROJECTS
Get all the bells and whistles at a fraction of the cost by doing it yourself!
4) SAVE TIME & MONEY
Save money by doing repairs & maintenance yourself. We'll help keep your RV looking and running good.
5) IT'S FREE!
This one's a no-brainer!