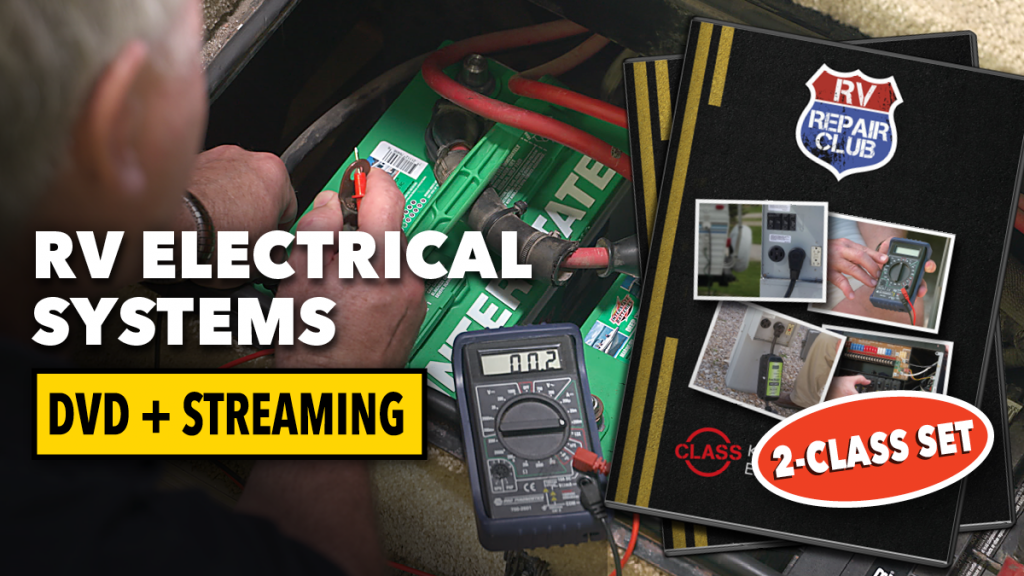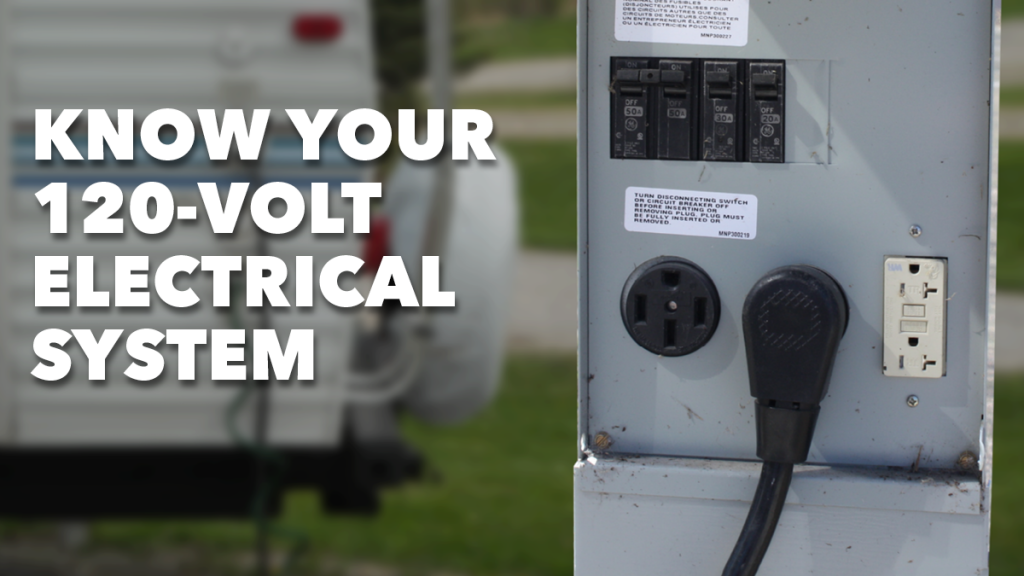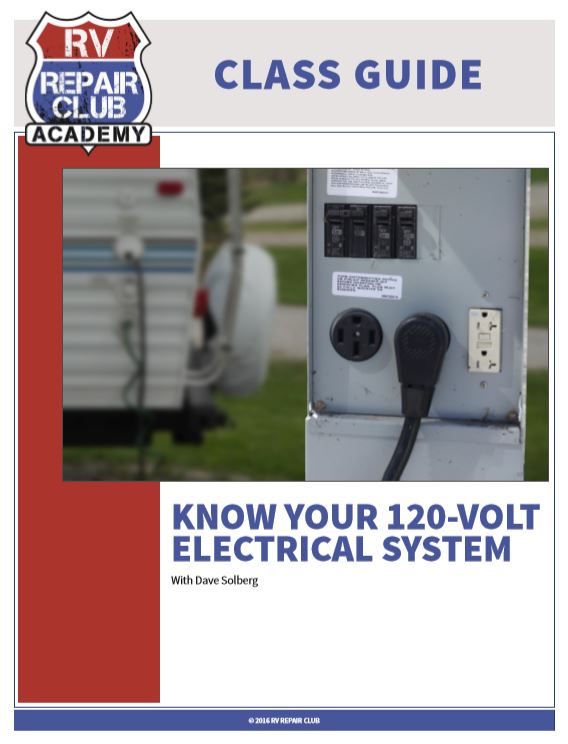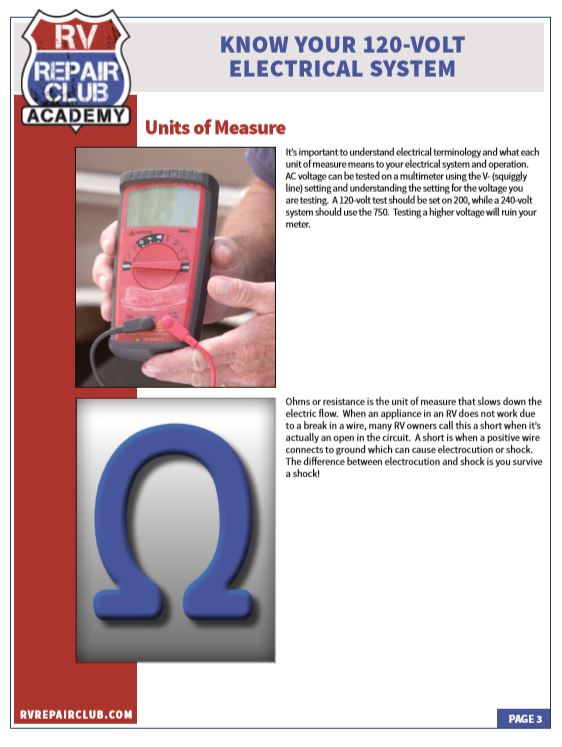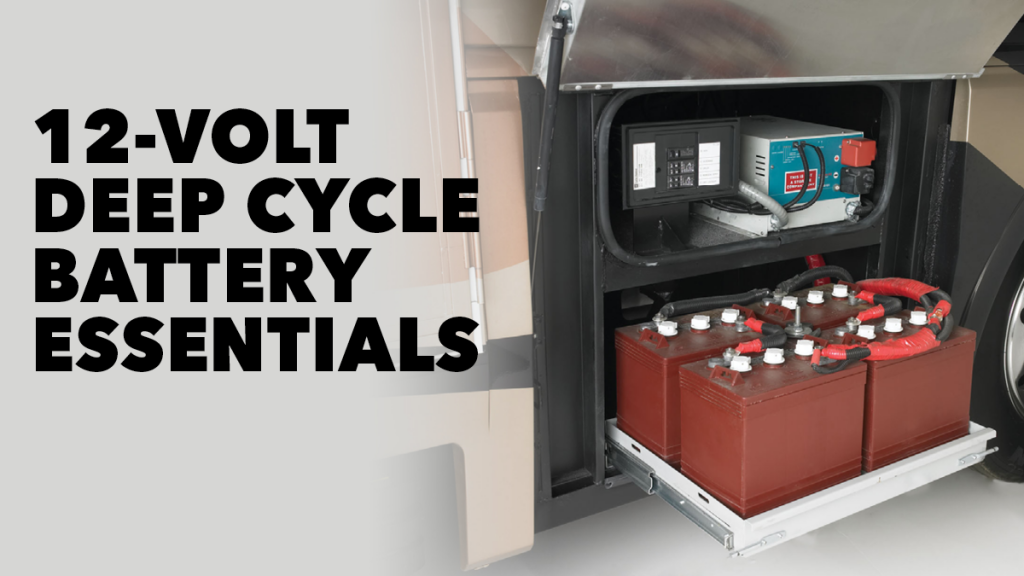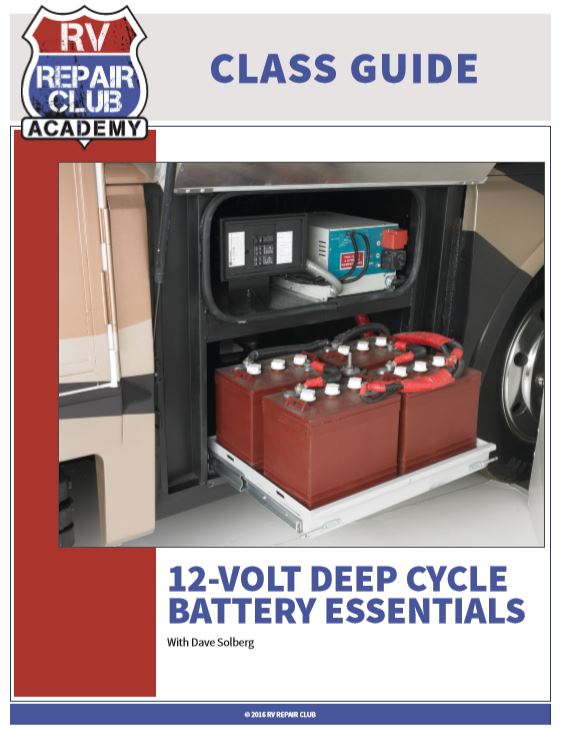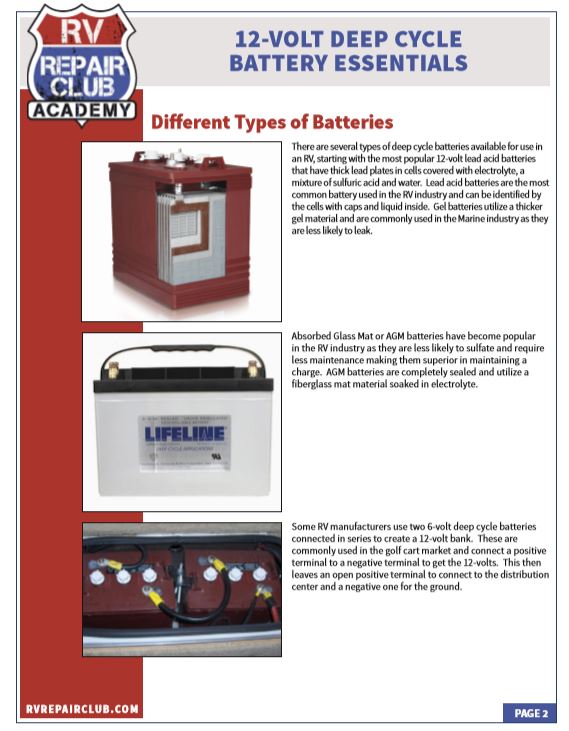 RV Electrical Systems 2-Class Set (DVD + Streaming Video)
$69.99
T3036Q
Description
Bundle: RV Electrical Systems 2-Class Set (DVD + Streaming Video)
In order to truly enjoy your RV adventures, it is critical to maintain safe and reliable operation of the various electrical components within your rig.
With nearly 3 hours of instruction, this set combines two in-depth video classes from RV Repair Club, focused specifically on RV electrical operations. Together, these classes will provide you with invaluable instruction – and will help you get the safest, most reliable, and trouble-free operation of your electrical systems throughout your travels.
Each of the classes you'll receive includes bonus video segments and printable PDF resources that will supplement and expand upon the video instruction you'll see.
To maximize your convenience and long-term flexibility, you'll own these classes in TWO forms – on DVD and via streaming video online. With this 2-media access, you can enjoy or share the instruction no matter where you're at!
Here's a detailed summary of each of the Classes in this collection:
Know Your 120-Volt Electrical System
Although the electrical power used in your RV is similar to that used in your home, there are several unique properties to the 120-Volt power system that all RV owners should know. This instructional class will walk you through, step-by-step, the key factors of your RV electrical system, including these specific topics:
Campground power overview
Units of measure
Checking the campground power source
The distribution center
Campground source vs. generator power
Checking amp draw and using a multimeter
Energy management systems
Safety and surge protectors
Electrical system diagnosis
Instructor: Dave Solberg
Video run-time: 102 minutes
PLUS, you'll get the following BONUS resources and helpful information to supplement your class content:
Class Guide PDF, as reference for key class instruction
Amperage Draw Guide PDF, for common RV elements
Battery Connection Guide PDF
Multimeter Basics PDF, for help in using this important device
Video: Meet Your Instructor
Video: More about 12-Volt Systems
12-Volt Deep Cycle Battery Essentials
To get maximum enjoyment from your RV experience, keeping the "lights on" is a necessity. In this video class, you'll learn must-have insights and tips regarding the operation and maintenance of a 12-Volt Deep Cycle battery system.
Your instructor, Dave Solberg, will teach you about the following key topics:
Different types of batteries commonly used in RVs
How the 12-Volt system works
Battery maintenance
Battery draw and parasitic drain
Upgrading the converter
Troubleshooting
Inverters and solar panels
Conserving battery power
Instructor: Dave Solberg
Video run-time: 73 minutes
PLUS, you'll get the following BONUS resources and helpful information to supplement your class content:
Class Guide PDF, as reference for key class instruction
Amperage Draw Guide PDF, for common RV elements
Terminology Guide PDF, to help understand key terms you'll hear
Multimeter Basics PDF, for help in using this important device
Video: Meet Your Instructor
Video: More about 120-Volt Systems