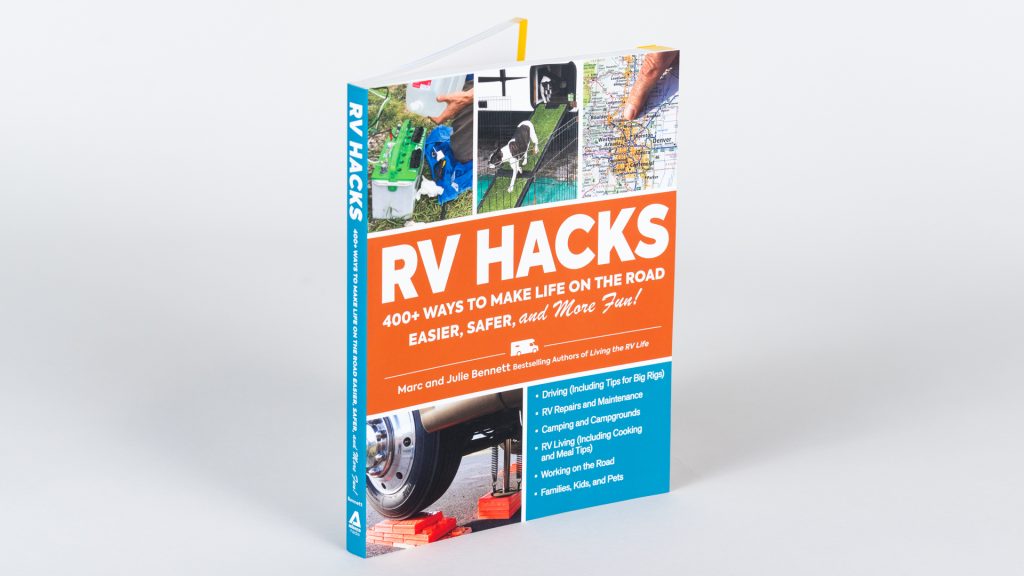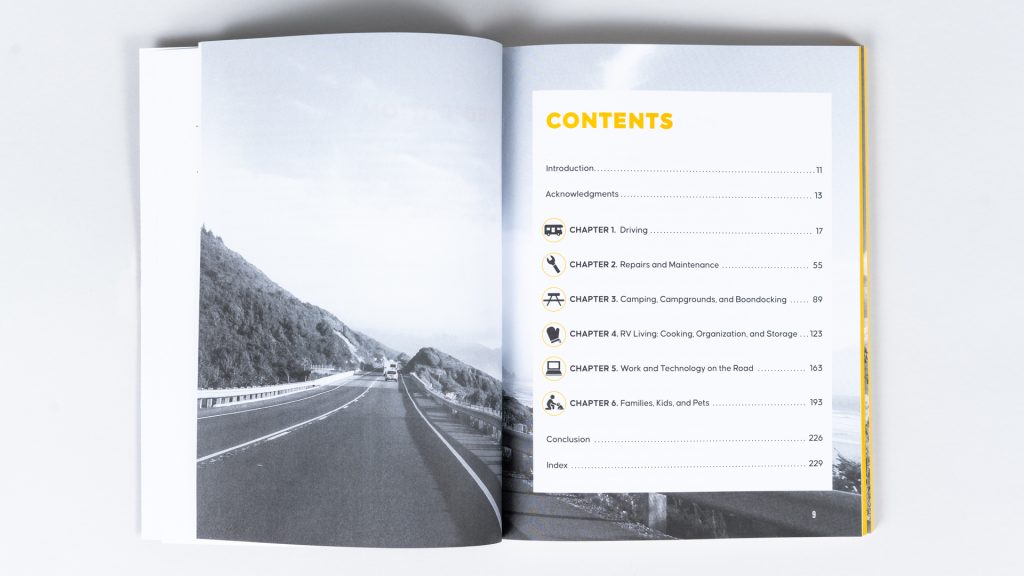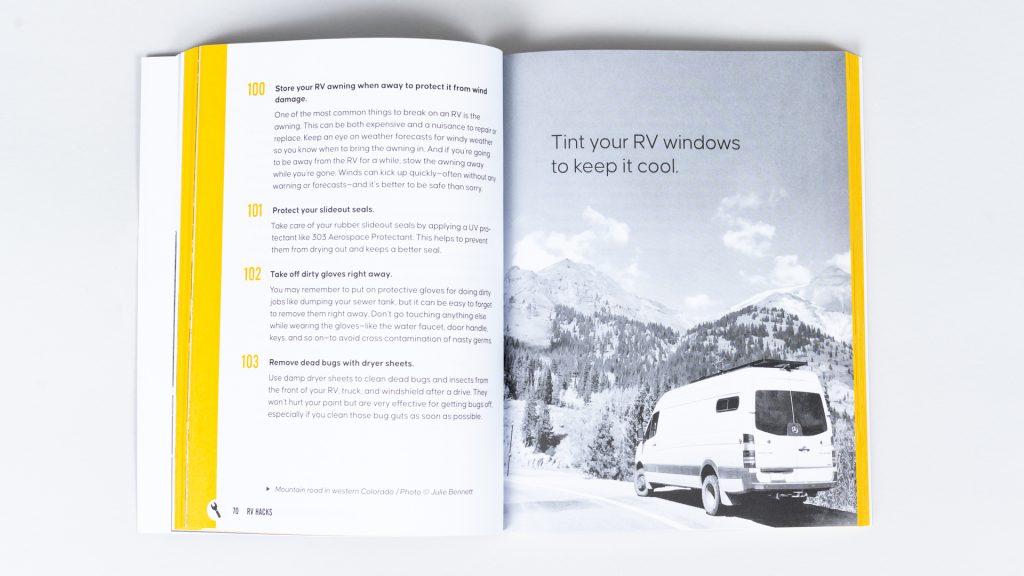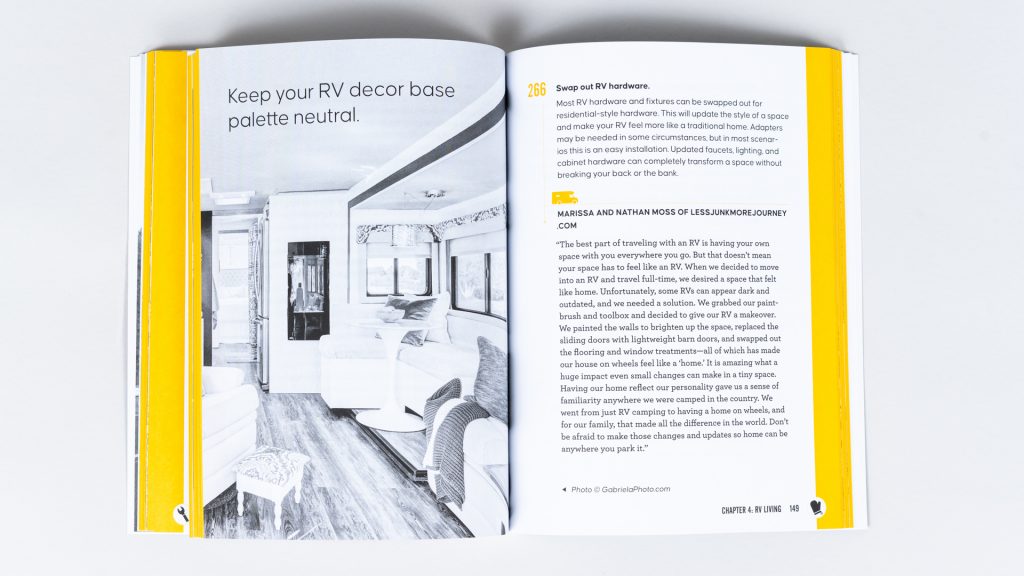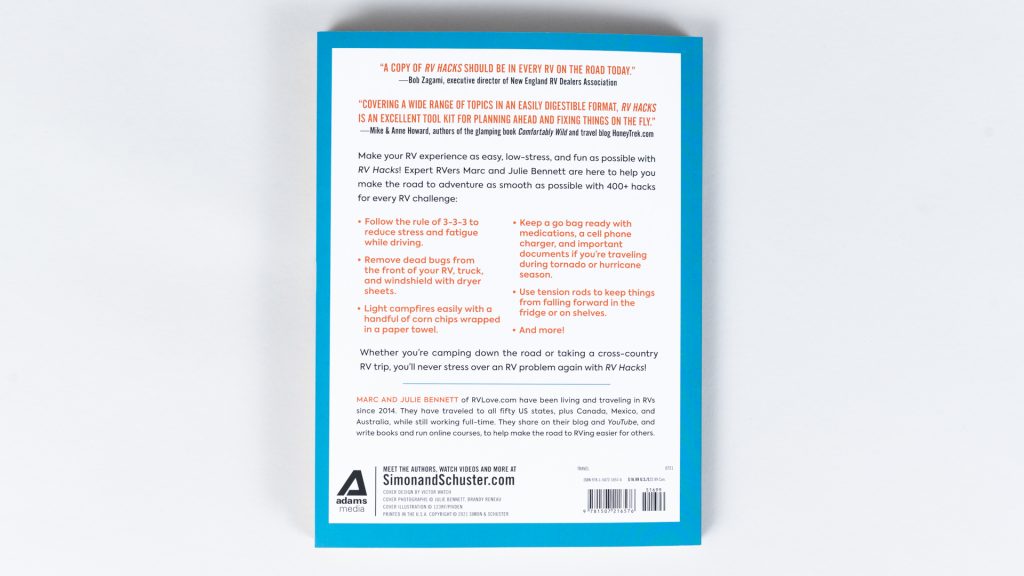 Book
RV Life Hacks Book
You Save 25%
T3002B
Description
Book: RV Life Hacks
Hit the road and experience the wonders of RVing with these useful tips and tricks to make RV life easier, more organized, more efficient, and fun!
Welcome to RV life! Whether you're a first-timer or an experienced RVer, these RV hacks are sure to make life on the road easier so you can worry less and have more fun. From ingenious organizational hacks (like broom holders to keep flashlights at the ready or suction cup shower organizers to corral kids' activity supplies) to ideas for repurposing plastic bottles to make a funnel or pancake batter mixer, RV Hacks has everything you need to make your next cross-country caravanning adventure carefree.
Written by Marc and Julie Bennett, this book is 240 pages.
About the authors:
Julie and Marc Bennett are full-time RVers, Bloggers, YouTubers, and inspiring lifestylists, who live, work and travel from their motorhome while exploring the world. They have traveled to all 50 USA states, plus Canada, Mexico, and Australia, while still working full time.