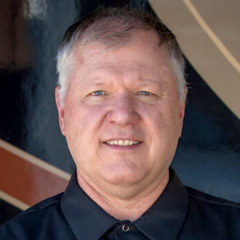 How an RV Propane Tank Regulator Works
Dave Solberg
The RV propane tank regulator is essential for maintaining the safe functioning and effectiveness of your propane system, which helps to operate many of the appliances you use on your motorhome, travel trailer, or 5th Wheel including the water heater, stovetop burners, refrigerator and oven.
To help you learn about pressure in a propane system, Dave Solberg demonstrates how an RV propane tank regulator works to adjust the pressure in a DOT cylinder in order to properly function at a safe level in harmony with the needs of the appliances on your motorhome. As propane gas in ASME tanks and DOT cylinders is filled at a high pressure, it is necessary to knock down the PSI before it runs into your appliances.
RV propane tank regulator 101
Dave walks you step by step through the inspection process for an RV propane tank regulator, discussing some of the components you should monitor when running through a standard maintenance check. A couple of these standard things include freezing in the ventilation location or a low, fluctuating or nonexistent flame, which usually signifies cracking somewhere in the propane regulation system.
If you experience either of the above issues, you should visit your nearest propane filling station or motor home maintenance center to have the freezing dealt with and any cracks in piping replace on the RV propane tank regulator. Preemptive and timely maintenance on RV propane tanks' regulators as well as other key components of the propane system will prevent you from having to fork out a hefty amount of cash for major reparations down the road.
Furthermore, it is always recommended by trained motorhome technicians and propane filling specialists that you refer to your model's user manual for support on the RV propane tank regulator and additional components. For the most part, these guides as well as online discussion boards have troubleshooting tips for taking care of common issues.
Explore videos by Dave Solberg