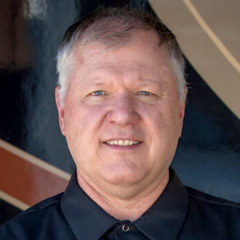 Inspecting an ASME RV Propane Tank Regulator
Dave Solberg
In addition to the rest of the components you'll find on your motor home's ASME tank system, the RV propane tank regulator is a necessary part of the unit that needs to be properly inspected before, after and during any long road trips you take in your RV. The pressure regulator is prone to buildup of dirt, rust, ice and other outside elements, so you should be sure to regularly check that the unit is in working condition so you won't run into any problems while you're enjoying the great outdoors.
Dave Solberg discusses a few of the things you should look for when you remove the cover from your model's RV propane tank regulator. He talks about the importance of cleaning the cap, cover and ventilation system of any gunk or debris, as well as any webs left behind in the RV propane tank regulator from a breed of spiders that likes the smell of propane.
The ASME tank system is not locked, so there is a likelihood that a buildup of substances could affect your RV propane tank regulator before and after you take the RV into a certified propane filling station to have the vehicle's ASME tank filled in preparation for your next road trip. If you ever run into any issues with an RV propane tank's regulator or other components on your ASME tank, you should consult a certified RV technician or certified propane dealer familiar with your system.
Explore videos by Dave Solberg