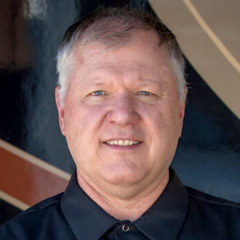 Inspecting Your RV Marker Lights
Dave Solberg
RV marker lights, also known as clearance lights, are required by all traffic safety laws and need to be fully operational while driving your RV. The red RV marker lights are those found along the top of the exterior of the unit showing the highest clearance point of the RV. The amber RV marker lights on the side exterior of the unit point out the widest points of the RV to oncoming traffic.
Making sure all RV marker lights are working is the responsibility of the owner of the vehicle and as the driver, you could be ticketed should one of these lights not be working. It is important to check all exterior lights before driving the RV on the highway. To check these lights take the exterior housing off and inspect the socket. These lights are operated off of low voltage, so it is okay to check the lights without turning the power off. Make sure the light fits in snugly and is not loose.
If the RV marker lights for your RV are an older design they will have a snap in socket, where the light can easily be popped in and out of the socket. Overtime, while driving the lights can come out of place, which is why it is important to keep a watchful eye on all of the lights. It might also be best to replace older lights with newer models. Newer RV marker lights are more secure and less lightly to come loose while on the highway.
Save yourself time and money from being pulled over and ticketed because of faulty marker lights. Replacing older lights with newer models will give you peace of mind your unit is up to code and you are safe while driving on the highway.
Explore videos by Dave Solberg