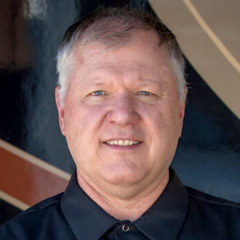 RV Thermostat Upgrade: Is It Time to Go Digital?
Dave Solberg
Your RV thermostat serves to help keep you cool during the dog days of summer and nice and toasty during those cold winter months. It can be viewed as the "brains" of your RV's heating and cooling system. And like many RV components, thermostats have improved over time. Technology has provided them with better control over your RV's HVAC system. Is it time for you to consider an RV thermostat upgrade?? In this video, we'll provide an overview of RV thermostats and how modern ones can save you money while keeping you in comfort.
Ask yourself – does your RV have separate thermostats for its heating and cooling units? Is yours an older recreational vehicle? Have you ever had trouble with the thermostat in your RV? If so, you may want to consider an RV thermostat upgrade even if your current one seems to be operating properly.
In this video, you'll learn some key elements to consider when deciding on an RV thermostat upgrade. It examines situations where an RV thermostat replacement to one that is digital and programmable will ultimately pay for itself. We'll explain why some RV thermostats are more susceptible to damage than those in your home and explore how your RV lifestyle should affect your choice of a new thermostat. We'll also point out a key mistake to avoid when purchasing that new digital thermostat for your RV.
If you are looking to make an upgrade, an RV digital thermostat that is programmable is an affordable and relatively simple way to make a significant improvement. It will help provide more control of your comfort while saving you money and energy. Before you make the upgrade, make sure you watch this video. It's filled with some important information for when it's time to make a decision on an RV thermostat upgrade.
12

Responses to "RV Thermostat Upgrade: Is It Time to Go Digital?"
Explore videos by Dave Solberg