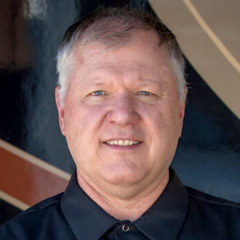 Tips for Propane Safety on a Camper
Dave Solberg
Because propane or LP is used to power so many possible appliances on your camper, it's very important to understand the characteristics of propane if you plan to utilize it when you camp. Proper propane safety requires that you understand how the system operates and what you should do if any components malfunction. In this quick lesson, RV maintenance and repair expert Dave Solberg walks you through a rundown of the typical pop-up camper's propane setup, and discusses some crucial tips for propane safety precautions.
How to exercise proper propane safety
Your average pop-up camper that utilizes an LP system comes equipped with a propane cylinder. This cylinder is mounted at the front, is available in 20, 40 and 80 pounds, and is essentially the same format as those used for residential grills.
The first thing you need to understand about proper safety is how to fill a cylinder correctly and safely. Dave explains how to remove your cylinder and get it to a filling station, doing so by limiting the risk of teetering and rolling in your vehicle. You should be aware that wherever you go to have your cylinder inspected and refilled is required to be certified, whether it's a hardware store or a Flying J station. So if it's not certified, don't trust it!
All appliances that use the LP system must be shut off while refilling the cylinder, the pilot light must be extinguished, and everyone onboard must exit the vehicle. This isn't quite as relevant for a travel trailer or pop-up camper, since you'll remove the cylinder to have it refilled, but it's still important to keep in mind.
Traveling with propane
The next crucial thing to remember in order to exercise proper propane safety is to travel carefully. Dave says many RVers who travel in pop-up campers want to keep their LP on while they drive so they can keep their refrigerator cold. This isn't illegal, but it can be a hazard in certain driving conditions. He also says that most travelers forget to shut off their propane when they enter a gas station to refuel, but this is a MUST when considering propane safety.
Through the remainder of the video lesson, Dave discusses some aspects of LP safety that you might not think about and others that should be fairly obvious. Regardless, he recommends that all RVers exercise expert advice and stick to standard operating procedure around the clock when utilizing propane on your vehicle.
Popular RV Appliances & LP Systems videos
Explore videos by Dave Solberg