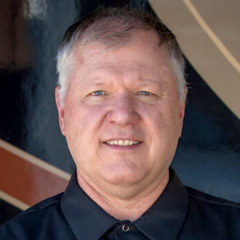 Properly Disconnecting and Filling a DOT Cylinder
Dave Solberg
The propane system is one of the most essential components of an RV road trip, as it supplies the fuel for a number of your vehicle's most essential appliances, including the water heater, refrigerator, stovetop burners and oven. That's why RV maintenance experts who are trained in how to fill RV propane tank systems recommend taking proper care of the propane unit before, after and during your travels.
To guide you the maintenance process, expert RVer Dave Solberg demonstrates a few of the quick and simple tips he's learned for how to fill RV propane tank systems, including step-by-step instructions on disconnecting, transporting and filling the DOT cylinder. Because propane is such a volatile gas, you can only fill up your DOT cylinder at a certified filling station, where trained technicians who know how to fill RV propane tanks carefully will take care of everything.
After disconnecting your DOT cylinder, the instructions for how to fill RV propane tank systems are really very easy. Dave recommends securely transporting your tank in a milk crate or suitable container that hold the tank secure and using an openly ventilated vehicle such as a pickup truck. You don't want dangerous fumes getting trapped in your vehicle with you or in the trunk of a car so it's highly important to ensure proper ventilation.
Once you've arrived at the certified filling station, a technician who knows how to fill RV propane tank cylinders will first inspect your tank for any rusting, dents, bulges or cracks, as well as check the date to see you haven't surpassed the 10-year limit. Every ten years, your tank must be certified anew that it is in safe and functioning condition. Once the tank has been inspected and recertified, the technician will pressurize and fill your DOT cylinder and you should be good to go!
Explore videos by Dave Solberg