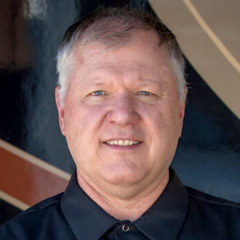 RV Faucet Repair: Fixing a Drip
Dave Solberg
Anyone who has ever tried to endure a night of sleep in an RV with a dripping faucet will know the bad dreams drops of water can cause. As annoying as a drip may be, it's equally as easy to fix with some simple replacement parts or a minor upgrade. To help you diagnose the problem the next time you experience a leaky faucet, Dave Solberg walks you through the process of a quick RV faucet repair.
Dave gives you some of the expert information you'll need to cheaply and effectively solve your RV faucet repair issues. If you were to hire an RV faucet repair technician or an everyday plumber, they would begin inspecting your faucet by removing the handle and getting inside the casing, where you'll find small and delicate parts that are prone to cracking. Luckily, these components are largely inexpensive and easy to find at home improvement or plumbing repair stores.
Similarly, in addition to a nagging drip, RV faucet repair is often needed for solving issues with low water pressure. You can typically look inside the screen of your tap to see if there are blockages or rusting that might be causing the water to be backed up. For the most part you should be able to thoroughly clean the screen of impediments, but if not, depending on the brand of your faucet, pieces like this small screen are readily available at home improvement stores.
As with most maintenance procedures on a motor-home, RV faucet repair requires a decent amount of discretion. If you think you can get by with low pressure but the dripping will absolutely drive you up the wall, invest in replacing the parts that you need for your sanity and worry about the rest at another time. Put off until tomorrow only what you're sure you can do without!
Explore videos by Dave Solberg