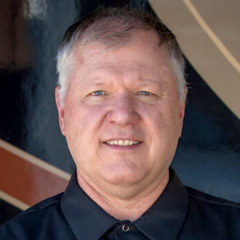 How to Determine Which Type of RV Roofing Material You Have
Dave Solberg
To extend the lifespan of your RV's roof, you should complete maintenance at least once a year, which involves cleaning and treating the rubber membrane that keeps the RV interior cool and dry. It's important to note, though, that not all roofs are outfitted with the same RV roofing material.
There are three main types of RV roofing material, and each must be cleaned, treated and sealed a little differently. In this lesson, we teach you how to determine which kind of RV roofing material is on your unit, so you can be sure you're using the proper cleaning materials, sealants and techniques to get the job done right.
Quick and easy way to classify your RV roofing material
Since the invention of the RV, there have been essentially three generations of material used on the roofs of most RV models: EDPM, TPO and Superflex. All three are distinct in their appearance, so it isn't too difficult to tell which kind of material your RV has, if you know where to look.
To help you take the guesswork out of the process, RV expert Dave Solberg teaches you a clean and simple method for determining which kind of RV roofing material your specific model utilizes. He shows you how to detach your RV roof vent so you can easily find the underside of the roof material.
Once you know which material you've got, the rest is a snap. Just clean, treat and seal the RV roofing material according to the specified directions, and you can sleep peacefully knowing your RV roof will hold up as far as the wheels can take it!
Explore videos by Dave Solberg