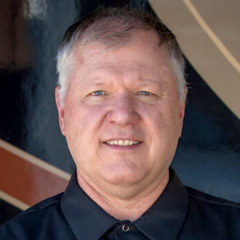 RV Show - Keystone
Dave Solberg
Keystone RV has been known for innovation in the 5th Wheel market for years pioneering the forward kitchen with windshield and many other innovations and this year is no different. Join Nick Ebenroth and our own Dave Solberg as they review the first of it's kind, dedicated front office with large windshield. Over the past few years, more people have been working remote as well as their kids so rather than getting stuck in a home bedroom or dungy basement they have taken to the open road in an RV. The problem has been, no dedicated work space that can be separate of living, working, and camping.
Introducing the Montana 5th Wheel with a full size space in the front for a dedicated office complete with enough room for all the office equipment you need such as desk, storage, and space for printers and all the connectivity device possible. Plus the full front windshield provides beautiful views of the mountains, ocean, or whatever part of the country appeals to you.
Other floorplans rely on making the dinette or other living area your workspace which means the rest of the family has to compromise. Not with this model, not only does it have a dedicated office, but also a full size living room and kitchen with innovative countertop modules on rollers for a customizable cooking experience rather than a cumbersome Island. The raised back bedroom not only features a king size bed and huge storage closets, but underneath is a full 8' pull out storage tray.
Popular All RV Lifestyle & Repair Videos videos
Explore videos by Dave Solberg