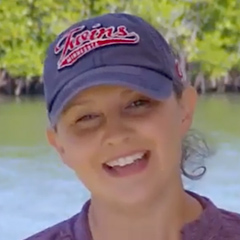 The Best Ways To Capture And Keep Camping Memories
Jason & Lisa McEwen
How do you capture and keep your camping memories? Most people take lots of pictures on their phone, but so often those memories stay trapped in the digital world.
Avid RVers Jason and Lisa McEwen wanted to find a different way to capture and keep their RV memories. Here's a look at what they do:
Travel wall
You can dedicate a wall in your home to camping excursions. The McEwen's have a map of the U.S. on the wall. Every time they take a trip, they put a pin on the board. They use a different color pin for each year.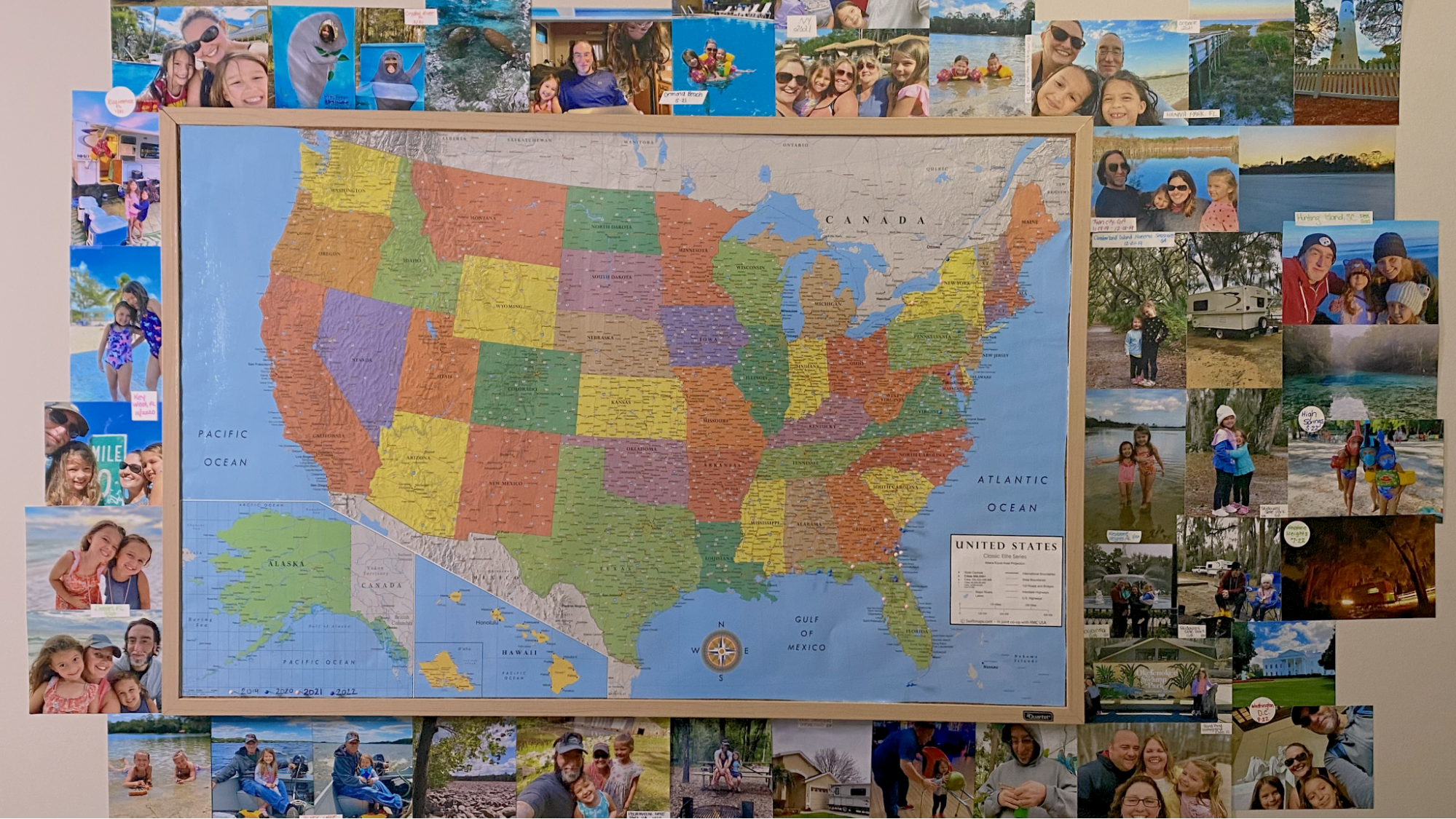 In addition to the map, consider printing one or two pictures from each trip and put them around the map, with a label that tells you the place and date.
As you go around the map you can see the places you've been and how the kids have grown. Update the map and picture wall every time I take a trip.
It's a conversation piece that everyone will ask about.
Campsite journal
You can keep a campsite journal in addition to the travel wall. The books have a set number of questions inside to guide your writing like where you stayed, what the weather was like, and your favorite camping memory.
Fill this out for every campsite you visit and add a picture to it too.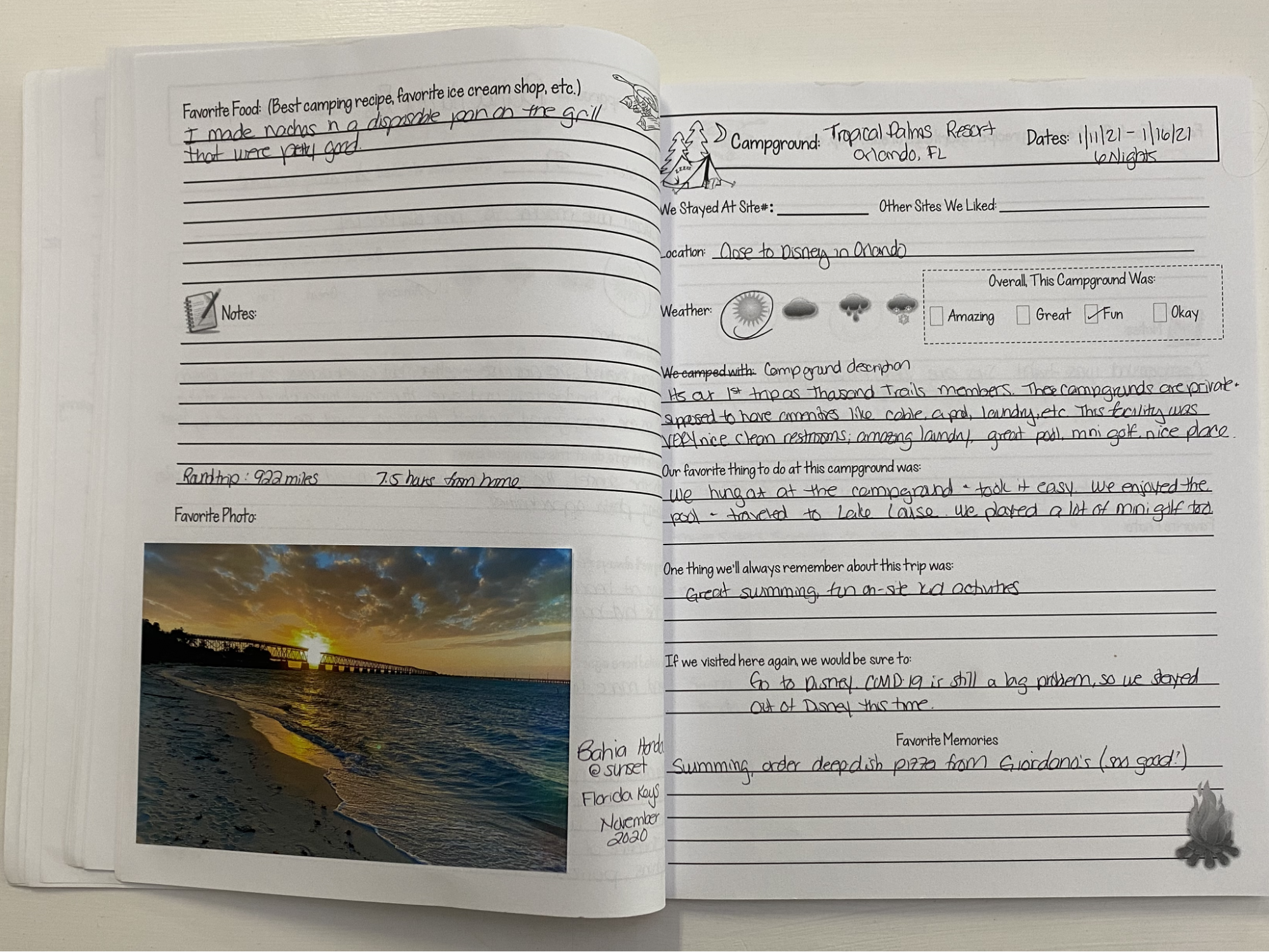 This journal is a good idea for full-time RVers too. It's portable, doesn't take up much space, and keeps your memories in one place.
The Wander Club Keychain
Have you seen The Wander Club keychain? It's a keychain that has rings for each place you visit. You can add rings as you travel. It makes a great gift too.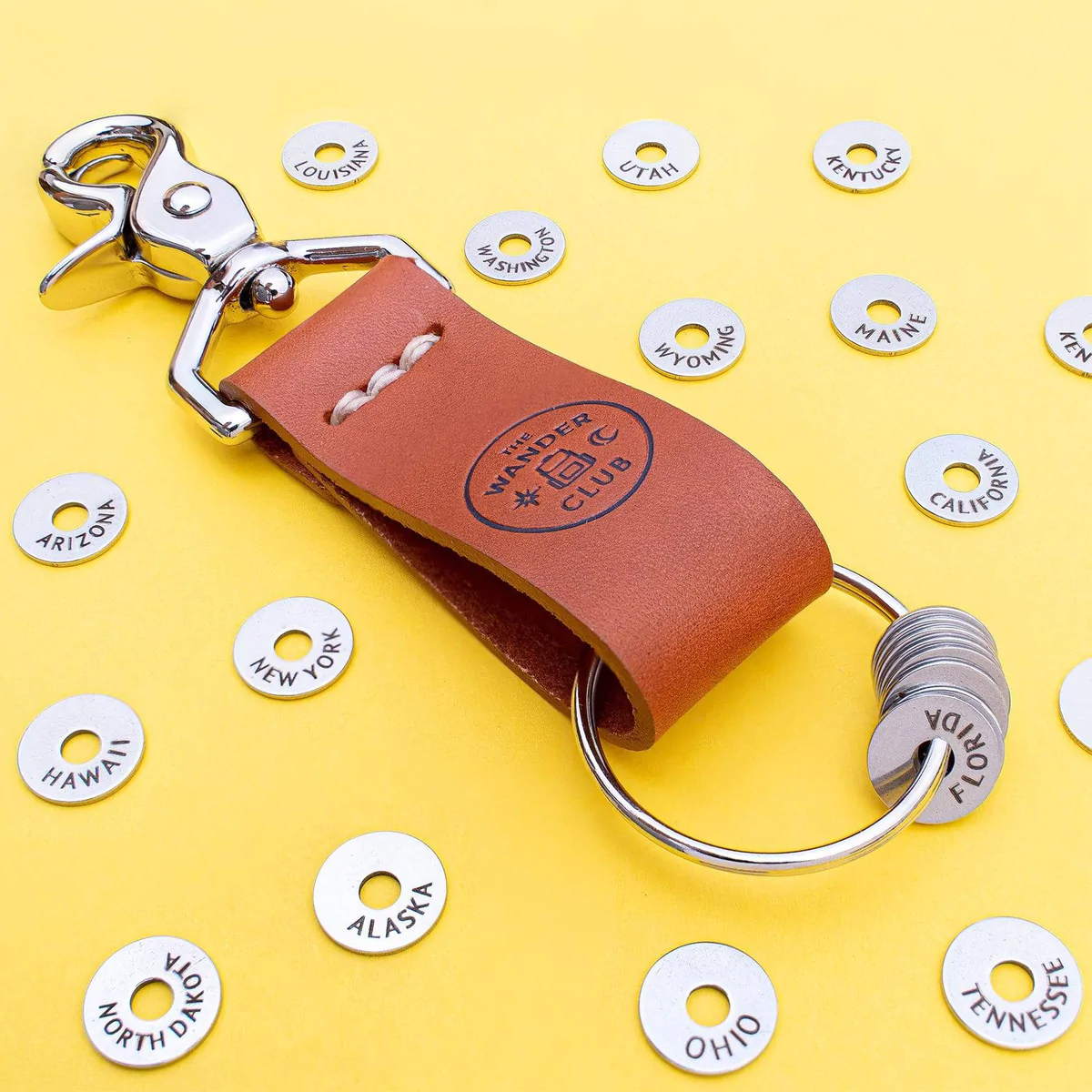 Additional ideas
There are other options. Some people buy the same type of souvenir at each location, put small mementos from each trip in a keepsake box, or even create a photo book of each trip.
Want to get more RV tips and tricks? Check out our free RV videos and check out our RV classes.
Explore videos by Jason & Lisa McEwen