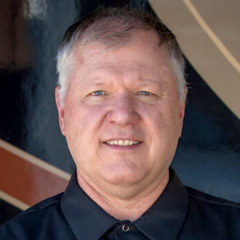 TravlFi Journey XTR
Dave Solberg
Wouldn't it be great to get powerful internet just when you want it and wherever you travel! Dave has a solution for you. Check out this exciting new product from Pace International, the TravlFi Journey XTR – a reliable 4G router and Wi-Fi extender that provides internet connection for multiple devices while you are on the road! Whether you are streaming, gaming or just checking your email, this compact and reliable device plugs into an A/C power outlet and provides high-speed Internet anywhere you are traveling. (No SIM card needed!) Your TravlFi XTR will automatically find the best signal and service in your location and can work off all major cellular carriers, all with one plan!
Whether you are crisscrossing the country as a full-time RV traveler or just going to one of your favorite campgrounds, finding dependable high-speed Internet is frustrating. Many campgrounds don't have connectivity that you can depend on. The TravlFi Journey XTR provides that high-speed connectivity no matter where you are.
The TravlFi Journey XTR comes with pay-as-you-go high-speed data plans with no contracts or commitments. You can buy your plans month-to-month and get the right data plan for your needs! And don't worry about travel to Mexico and Canada — your TravlFi Journey XTR offers international plans, too.
Hit the road and stay fully connected with TravlFi Journey XTR!
Popular All RV Lifestyle & Repair Videos videos
Explore videos by Dave Solberg