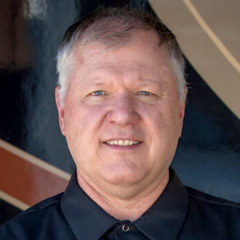 The weBoost Connect RV 65: Better Cell Signal on the Road
Dave Solberg
In this free video RV maintenance expert teaches you how to install the weBoost Connect RV 65 Cellular Signal Booster kit on your RV. If you've ever been up the creek without cell service, you know that while completely disconnecting is great, sometimes it's important to have the option to make a call or connect to the Internet when you really need it. Thanks to the weBoost Connect RV 65, you can get bars anywhere you travel on any carrier. It's the most affordable option we've found, and installation and upkeep are a cinch!
Dave walks you through the process of installing this handy cell service booster on any large towable RV. The external antenna pole, which can be extended up to 25 feet to avoid objects hanging over your RV, can also be attached to the side wall with an adhesive bracket that requires no sidewall drilling. The only thing you'll really need to worry about for installation is where you'll run the coaxial cable so it can connect to the receiver and internal antenna (permanently mounted inside, powered by 120 or 12 volts). Dave explains that you have multiple options for this route, including through the crack in a slide room and your nearest roof vent.
The Connect RV 65 is our favorite product for getting extended cell service everywhere in the country. WeBoost also offers a 4G model that's better suited for smaller RVs, if you find the Connect RV 65 isn't ideal for your unit. We can't recommend these enough!
4

Responses to "The weBoost Connect RV 65: Better Cell Signal on the Road"
Reply
Explore videos by Dave Solberg