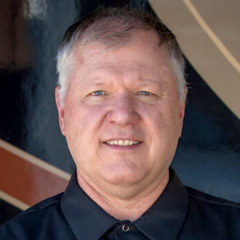 Completely Connected with Winegard's Air 360+ Gateway
Dave Solberg
With the advent of omnidirectional antennae such as the Air 360+ from Winegard, no-fuss TV reception on your RV is guaranteed almost anywhere in the nation. Never again do you have to climb onto your roof to fiddle with a batwing receiver to produce a decent picture. This is an especially great option when boondocking, as it's simple and inexpensive.
Now you can also get reliable internet access with Winegard's Gateway 4G LTE WiFi Router. This powerful and handy device is available as a supplement to the Air 360+, which comes pre-installed in many new RV models. These vehicles have a port already cut on the ceiling to make Gateway setup easy, so all you have to do is unbox, screw in, wire up, and turn on.
Dave Solberg walks you step-by-step through this quick process, demonstrating most importantly the wiring procedure. He also discusses some other vital things to remember for proper setup, including making sure the router is facing toward the front of your RV, and inserting the SIM card the correct way.
The Air 360+ Gateway comes with simple instructions, so between those and Dave's demonstrations, you should have no trouble getting your Gateway up and running! Enjoy entertainment in the great outdoors, wherever you choose to travel, completely connected even when roughing it!
Popular All RV Lifestyle & Repair Videos videos
Explore videos by Dave Solberg