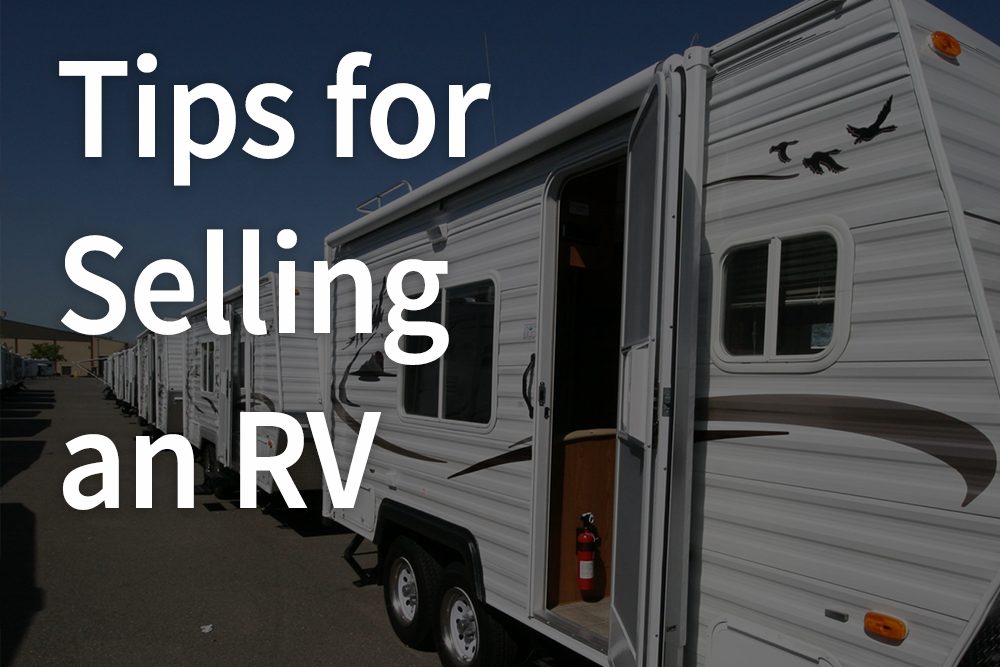 Good preparation is key to getting the right price when you sell your RV. It can take a bit of research and some elbow grease, but it's well worth it when you get a fair price for your RV without waiting too long for the right buyer.
Best Time to Sell an RV
If you can afford to wait for the sale, put your RV on the market early in the spring for the best price. The market is glutted every fall from people who quit the RV lifestyle after a summer on the road. Spring is when people get dreams of spending months away, and more potential customers plus fewer RVs on the market add up to a higher sales price.
How to Prepare Your RV for Sale
Prepping your RV before selling it is as important as staging a house can be. Make your rig as close to showroom-new as possible for the best first impression.
Find and repair any simple problems before putting your RV on the market.
Make sure items you are selling with the RV, such as TVs and furniture, are inside and in good condition.
Remove any equipment or supplies that you don't plan on including in the sale. Don't let potential buyers think they're getting your outdoor furniture and electronics if you're keeping them for your next rig.
Create a paper file for potential buyers to see. Include warranties, receipts, maintenance logs, repair records, and any other proof of care you have.
Clean the RV inside and out, doing detail work everywhere.
Related video: Tips on How to Clean an RV Awning
Creating the Ad
Make a list of the special features in your RV. These should be used as selling points when you create your sales ad, and when you bring potential buyers inside to show the rig. Take pictures of upgrades or design features that might attract a buyer and include them in the ad. Always include a phone number and email address that you'll check frequently, and call every potential buyer back immediately.
Setting the Right Price
Ideally, your price will be one that's fair to both you and the new buyer. Begin looking at the National Automobile Dealers Association (NADA) guide to get a basic idea of what RVs like yours are worth. While this isn't always the most reliable method, it's a good starting place. The same can be said for the RV Blue Book. Both give prices that apply in an ideal situation. Your best bet is to look for a price on the low end of averages in both books.
Check online resources such as the RV Repair Club Classifieds, eBay, Craigslist, and RVTrader to see what RVs like yours are selling for. It's a good way to get a snapshot of the market in real time.
Call your insurance agent or a local RV dealer to get an estimate on the worth of your RV. They each have their own way of estimating prices, so it's smart to contact both.
If you're still not sure how to price your RV for sale, hire an RV appraisal service. They're the experts at finding the best price for every type of RV, in all parts of the country. It may cost a bit for the appraisal, but you'll know the true worth of your RV and can set your selling price accordingly.
With a little bit of research and some good elbow grease, you can prepare your RV for sale and sell it for a price that you're comfortable with. Ready to start your research? Check out the new RV Repair Club Classifieds section to get started.
Related article: Tips for Buying a Used RV: What to Look For